A Pennsylvania month-to-month lease agreement is a residential rental contract whereby a tenant is granted occupancy of a landlord's property for (1) month at a time. In this type of arrangement, the tenant renews the lease by paying rent to the landlord each month. This form of renewal continues up until the point that one party gives the other notice to terminate their contract.
The agreement favors the tenant in that they are not financially obligated to the landlord for a full year. However, the landlord can cancel their lease without cause and can raise their rent with as little as fifteen (15) days' notice. Once both parties have signed the document, they are legally bound to the agreement until it is canceled with notice.
Notice for Terminating (§ 250.501(b)) – Fifteen (15) Days
Tenant Screening – Pennsylvania Rental Application
---
Disclosures (1)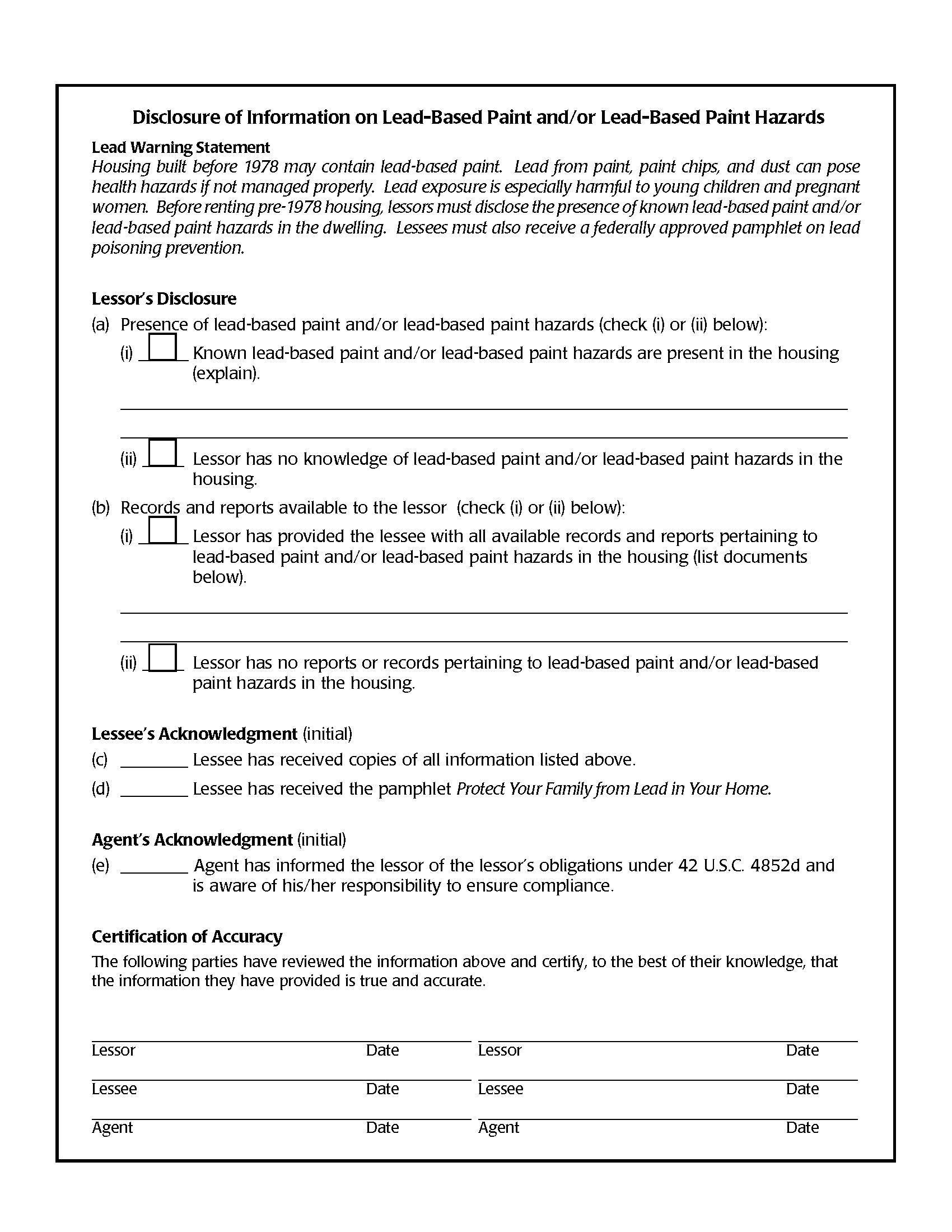 Lead-Based Paint Disclosure – If the property was built before 1978, the landlord is required to provide tenants with information about the presence of lead paint in the rental unit.
Download: PDF