---
Updated on January 31st, 2022

A South Carolina commercial lease agreement is a contract used for the rental of a landlord's commercial real estate by an individual or business entity. The document must state the monthly rental fee, the duration of the lease, the division of expenses, and a description of the premises. Any special terms of the agreement will need to be included in the rental contract or they will not be legally binding. To ensure that the property matches the landlord's description, the tenant should conduct a full inspection of the property prior to signing the lease.

Lease Application – Used by landlords to acquire and review the business information, financial profile, and references of potential tenants.
---
Realtor Version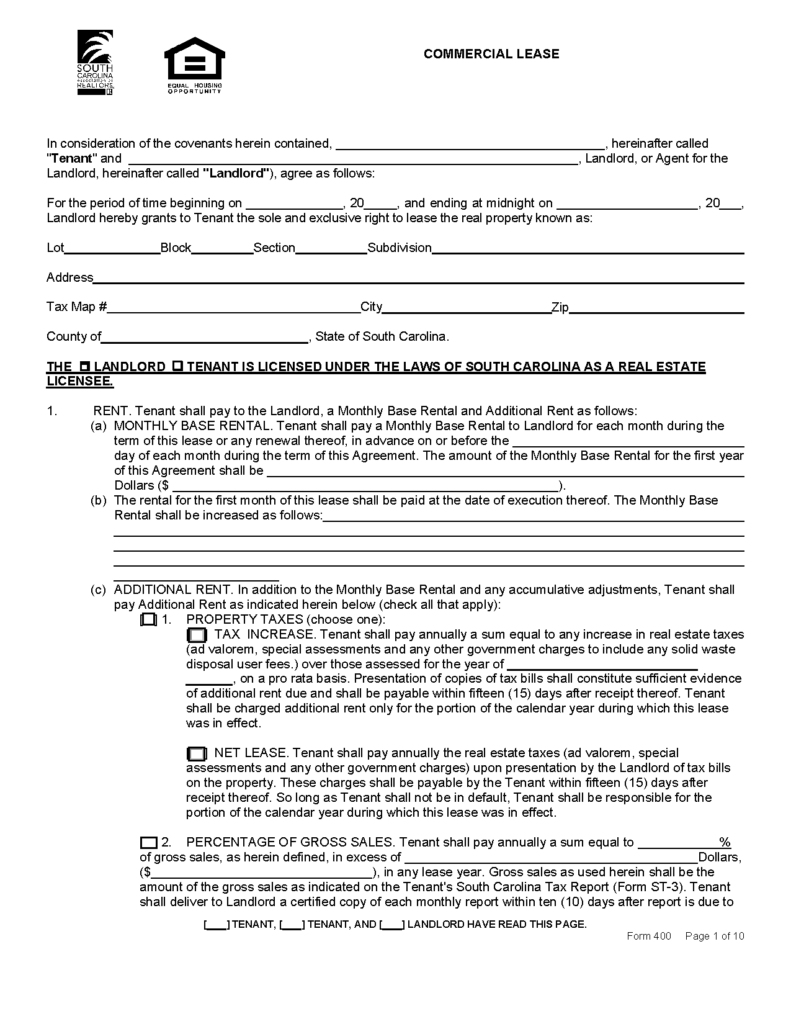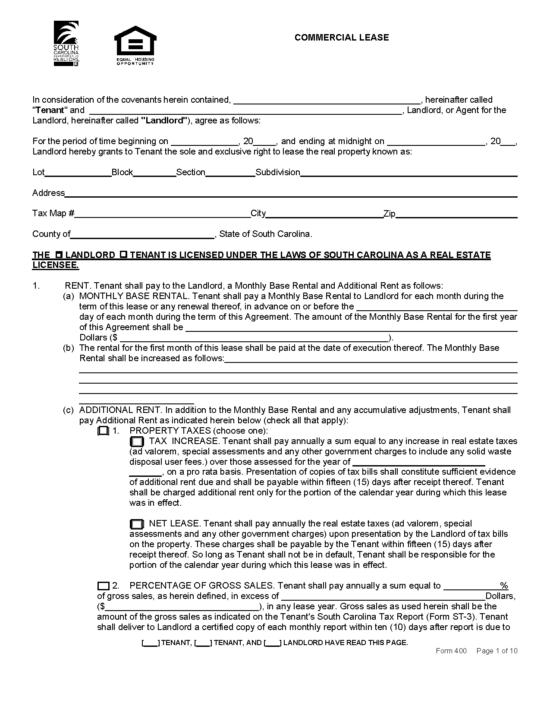 South Carolina Commercial Lease Agreement Realtor Version – This lease for commercial property can be used by the members of the South Carolina Association of Realtors.
Download: PDF