The Texas commercial lease agreement is a contract whereby a landlord rents out commercial property to an individual or business entity. Generally speaking, commercial rental agreements are for a term of more than a year with an option for the tenant to renew the contract before it terminates. The responsibilities of both parties must be clearly stated in the document for them to be legally binding. Failure of either party to fulfill the terms of their agreement can result in legal action and lease termination.
Lease Application – Landlords can use this form to screen potential tenants by obtaining their financial history.
Laws – Title 8, Chapter 93 (Texas Property Code – Commercial Tenancies)
---
Realtor Version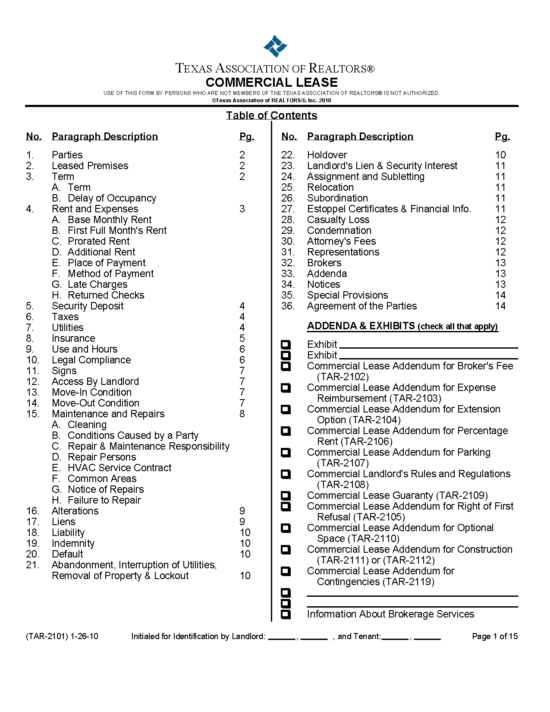 Texas Commercial Lease Agreement Realtor Version – The Texas Association of Realtors provides this commercial lease for the exclusive use of its members to facilitate the rental of commercial property.
Download: PDF