---
Updated on June 25th, 2021

A Virginia rental application is a form that is used to collect the employment and personal information of a lease applicant to determine whether the individual is suitable for a binding tenancy agreement. Applicants will often be asked to submit a non-refundable fee to pay for the screening process, which includes the administration of a criminal background and credit check. The information obtained through these investigations will help deter tenants with a poor rental history or those with financial liabilities that could affect their ability to pay rent in the future.
Maximum Fees ($)
Application Fee (§ 55.1-1203(C)) – Fifty (50) Dollars
Pet Deposit (§ 55.1-1200) – A pet deposit is considered part of the security deposit and, therefore, cannot exceed two (2) months' rent.
Security Deposit (§ 55.1-1226(A)) – Two (2) Months' Rent
Realtor Version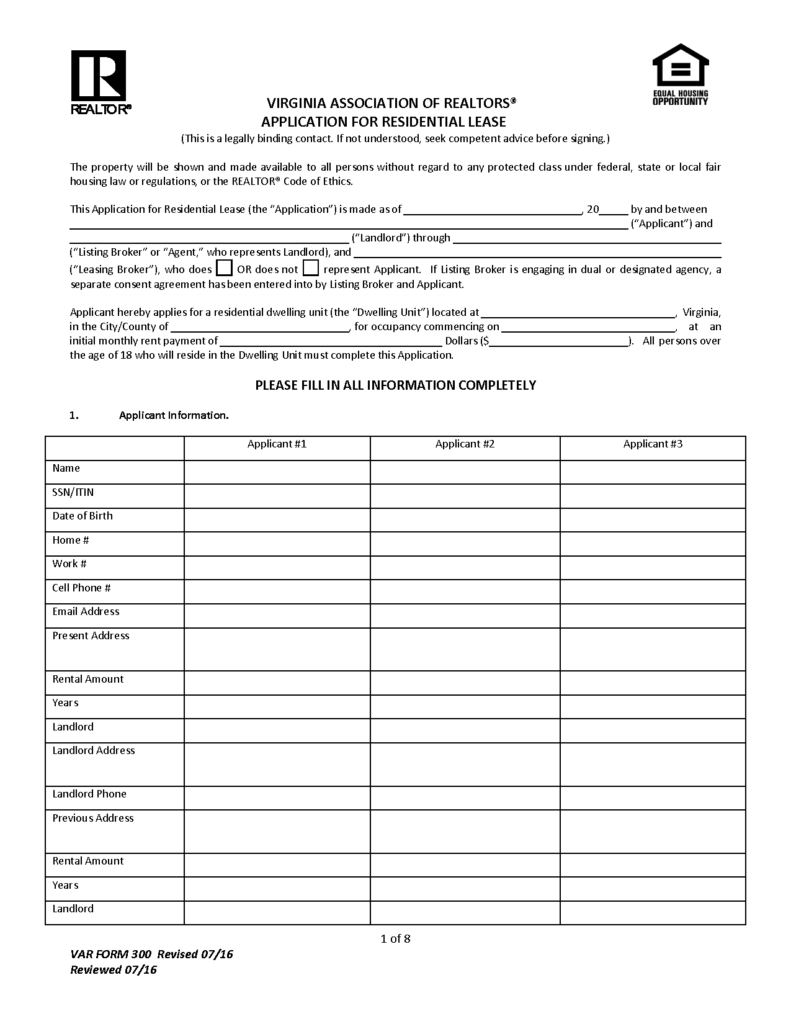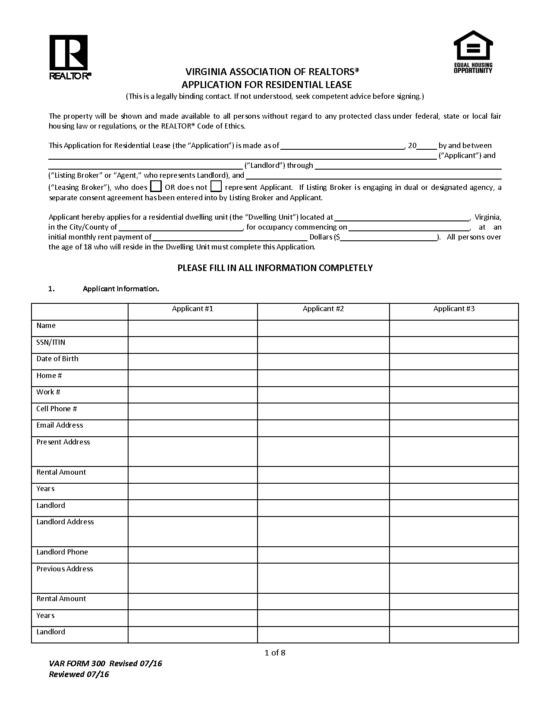 Virginia Association of Realtors Rental Application – This rental application document is only intended for use by members of the Virginia Association of Realtors whose memberships are in good standing.
Download: Adobe PDF