---
Updated on June 23rd, 2023

A Virginia lease agreement is used to rent commercial or residential property to one (1) or more tenants. Each lease clearly indicates the tenant's financial responsibilities during the contract term. The submitted information will establish the monthly rent, the payment due date, utility fees, security deposit (if any), and the liabilities associated with failing to comply with the lease document. Due to the binding nature of the contract, the landlord should be certain that the tenant is financially secure enough to uphold a lease before entering into a lease agreement or accepting a security deposit.

Rental Application – Completed by lease candidates to disclose their personal information to the landlord as well as authorize a credit, criminal, and general background check.
Agreements: By Type (6)
Commercial Lease Agreement – Used to define the rental conditions when leasing commercial property to a business tenant.
Download: PDF, Word (.docx), OpenDocument
---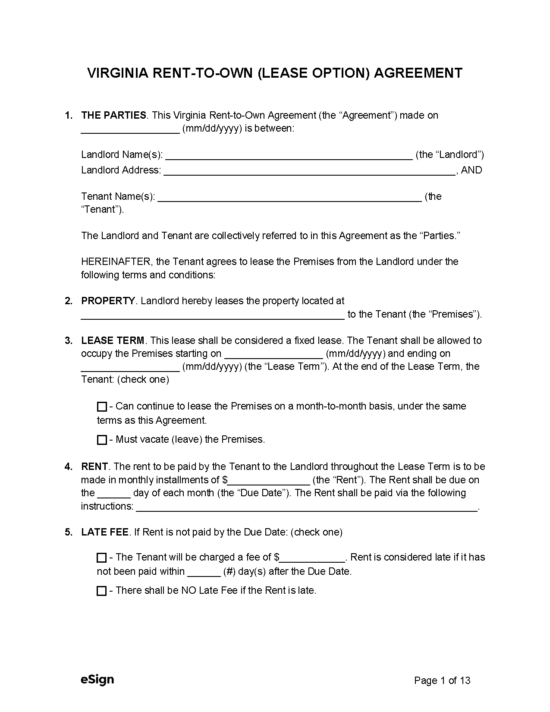 Rent-to-Own Agreement (Lease Option) – Similar functionality to a standard lease but provides conditions under which the tenant may buy the property.
Download: PDF
---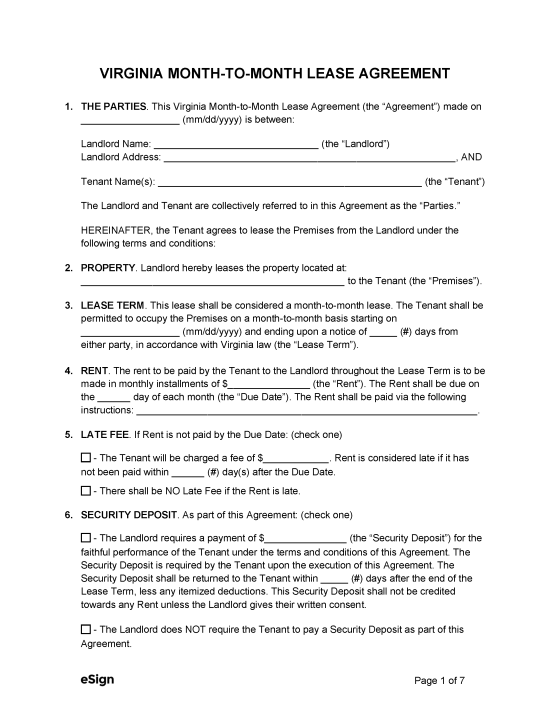 Month-to-Month Lease Agreement – A rental contract that permits a tenant to reside in a dwelling for a term of one (1) month. The agreement will renew on a monthly basis until either the tenant or landlord elects to terminate the lease by providing thirty (30) days' notice.
Download: PDF
---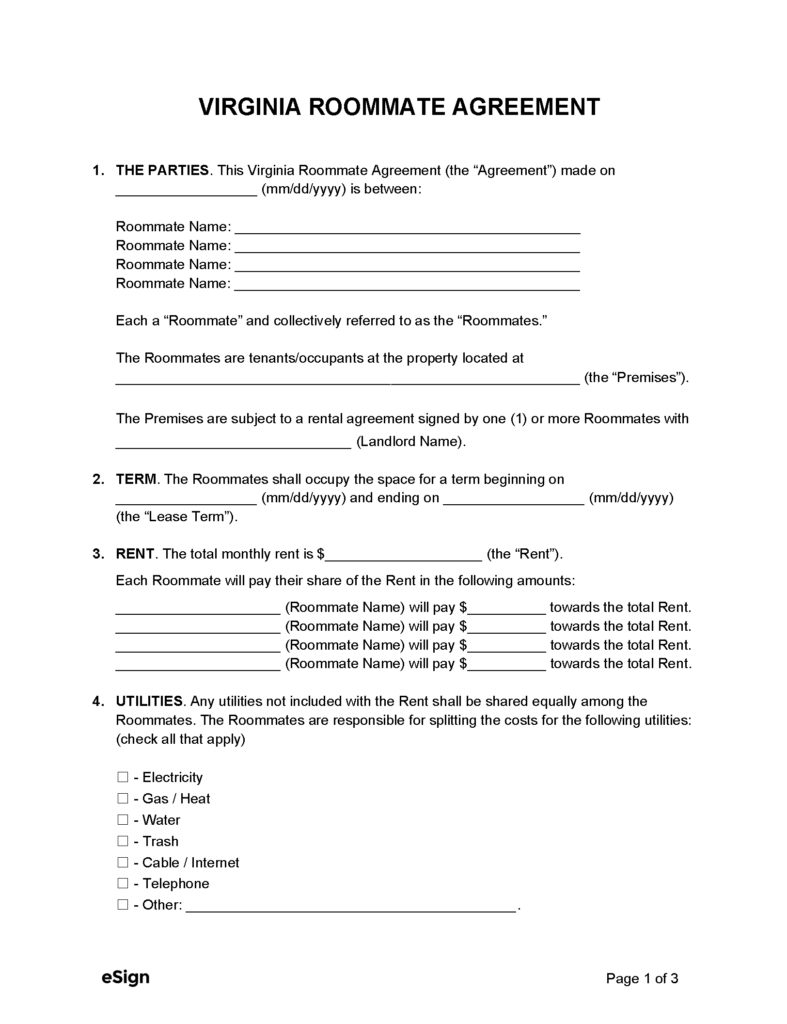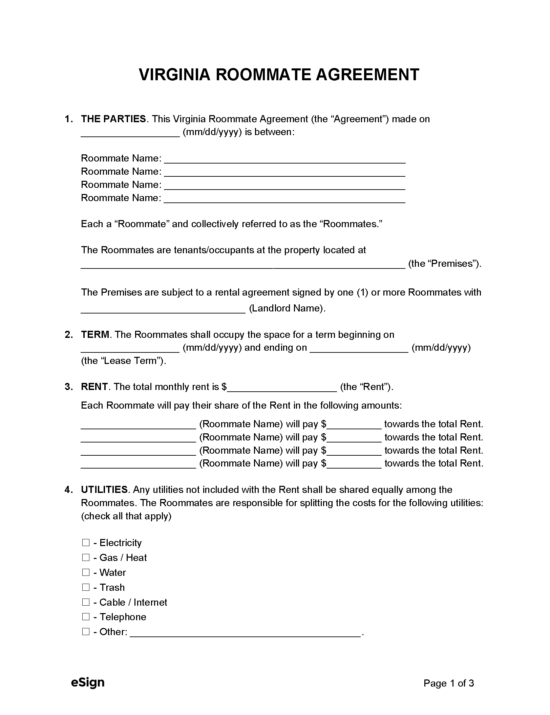 Roommate Agreement – Allows tenants sharing a residential property to specify the dwelling rules, how the rent will be divided, and the duties of each tenant.
Download: PDF, Word (.docx), OpenDocument
---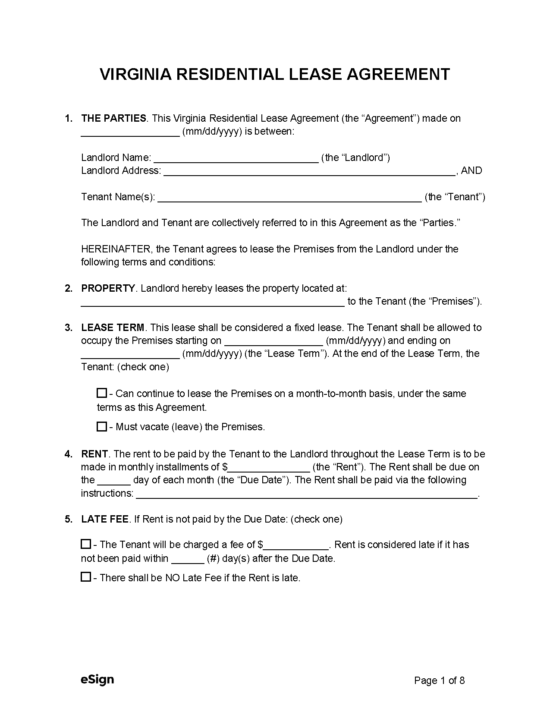 Standard (1-year) Lease Agreement – A residential rental contract that usually lasts one (1) year and may not be terminated or altered prematurely unless stated otherwise in the agreement.
Download: PDF
---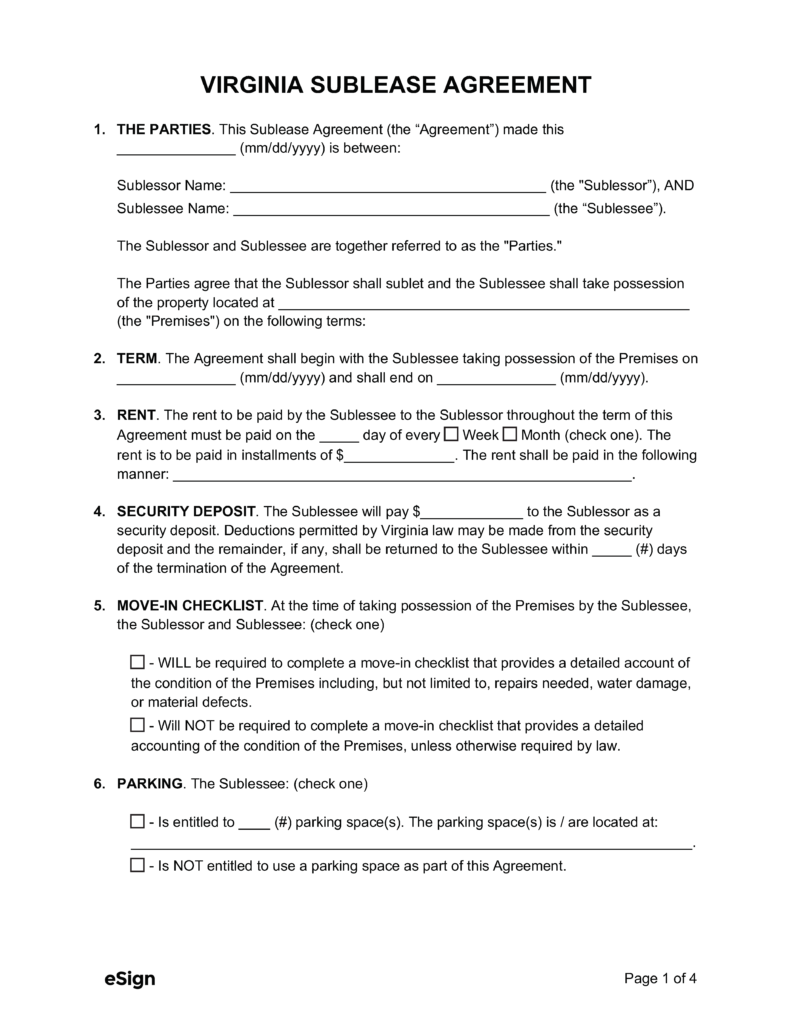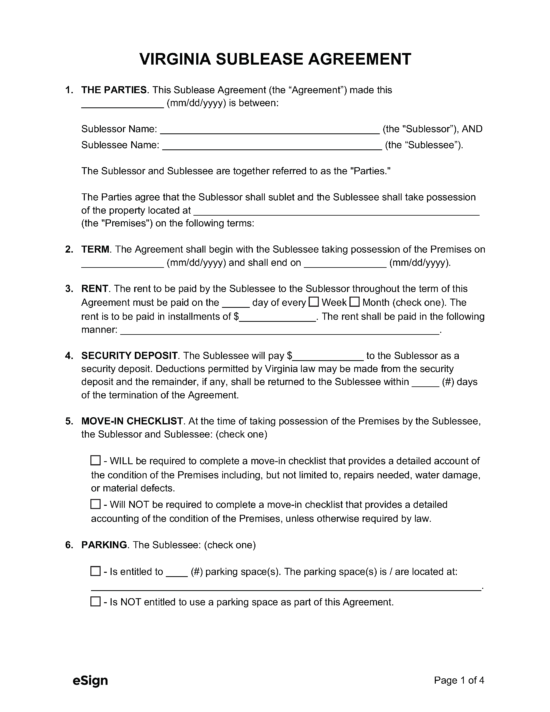 Sublease Agreement – Tenants may use this document to assign rental rights to another individual for a specified period. Before signing, the initial tenant should check their lease to ensure that subletting is allowed.
Download: PDF, Word (.docx), OpenDocument
---
Disclosures (11)
If a landlord is aware that a rental unit contains defective drywall, they must provide tenants with a written disclosure stating this information.
2) Demolition or Conversion to Condominium
If a property owner has submitted an application to convert a multi-family dwelling into a condominium or cooperative, or if within six (6) months the multi-family dwelling is scheduled to be demolished or otherwise receive substantial changes forcing the tenants to vacate, the landlord or owner must disclose this information in writing to prospective tenants.
3) Lead-Based Paint Disclosure
Landlords must disclose to tenants if lead-based paint has been used within the property (required for property constructed before 1978).
4) Manager and Owner Information
Tenants must receive a written disclosure that states the name and address of the owner and anyone else permitted to act on the owner's behalf.
If the property owner has actual knowledge that the premises was once used to manufacture methamphetamine, and the property has not since been cleaned in accordance with state guidelines, such information must be disclosed to the tenant.
6) Military Air Installation Disclosure
A landlord or owner of property located in a military air zone must provide prospective tenants with a disclosure informing them that the dwelling is located in an area that may experience significant noise or be prone to military accidents, or both.
Included in the move-in inspection report must be a disclosure indicating whether or not mold is visible inside the rental unit.
Within five (5) days after the start of a residential tenancy, the landlord must provide the tenant with an itemized account of any damages existing in the dwelling. Alternatively, the landlord may adopt a policy that allows the tenant to complete the damage report, in which case the tenant's copy shall be submitted to the landlord.
If a rental property has been sold, the landlord must notify the tenant of the sale and provide the name, address, and telephone number of the purchaser.
10) Statement of Tenant Rights and Responsibilities
All tenants must be provided with this rights and responsibilities statement developed by the Department of Housing and Community Development; both the tenant and landlord must sign the acknowledgment section of the form.
Owners of residential property located within a tourism activity zone must inform prospective tenants of such information and provide them with a summary of the possible circumstances that might affect their living conditions (e.g., parades, street closures, outdoor concerts).
---
Landlord-Tenant Laws
---
Landlord's Access
General Access (§ 55.1-1229(A)) – Seventy-two (72) hours' notice must be given for routine maintenance that was not requested by the tenant. If the tenant requests repairs or maintenance, the landlord may enter without giving notice to the tenant.
Emergency Access (§ 55.1-1229(A)) – Landlords may enter without consent in the case of an emergency.
---
Rent
Grace Period (§ 55.1-1204(C)(5)) – Rent is considered late if not paid within the first five (5) days of the due date.
Maximum Fees ($) (§ 55.1-1204(E)) – Ten percent (10%) of the periodic rent payment or the remaining amount owed to the landlord, whichever is less.
Rent Increase Notice – No statute.
---
Security Deposits
Maximum Amount ($) (§ 55.1-1226(A)) – Landlords may not demand more than two (2) months' rent.
Returning to Tenant (§ 55.1-1226(A)) – Security deposits must be returned within forty-five (45) days.
Interest Required? – No statute.
Separate Bank Account? – No statute.