A Virginia commercial lease agreement is a legally binding contract between a landlord and a tenant that permits the tenant to rent the landlord's commercial property. The document will state the terms both parties must adhere to, including the cost of monthly rent, the duration of the first term, the payment of expenses, and the right to renew. The document also states the rights and responsibilities of both parties, as well as the penalties for any breach of their contractual obligations. For instance, if the tenant fails to pay rent or damages the property, they may be required to pay additional fees to the landlord or have their lease terminated.
Lease Application – Landlords can have tenants fill out and return this document to obtain their financial, business, and rental history.
Laws – Title 55.1, Chapter 14 (Code of Virginia – Nonresidential Tenancies)
---
Realtor Version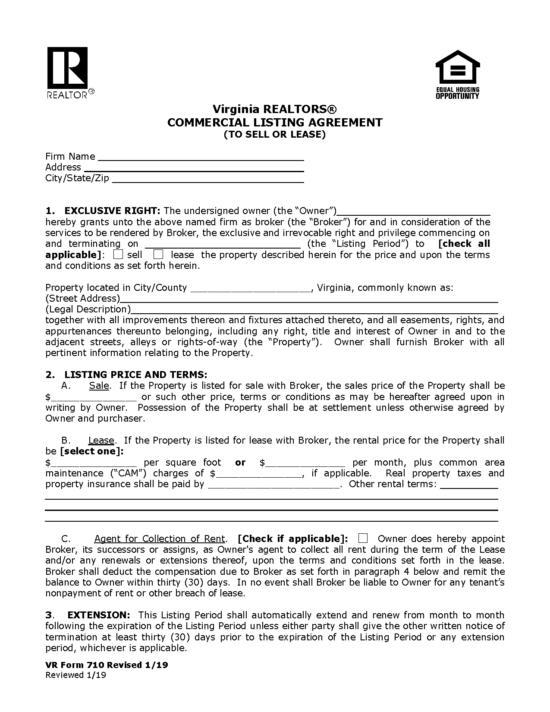 Virginia Commercial Lease Agreement Realtor Version – For use by members of the Virginia Association of Realtors to lease commercial real estate.
Download: PDF