---
Updated on November 7th, 2022

The Washington commercial lease agreement is a rental contract that outlines the terms and conditions for a tenant to lease a landlord's commercial real estate. The document states the duration of the lease term, payments that the tenant must make (including monthly rent, security deposit, upfront rent, and fees), the division of expenses, and a description of the premises. Unlike residential rental agreements, commercial agreements are largely unregulated and, therefore, are governed by the terms of the written lease. For this reason, it is recommended that the tenant has the contract negotiated and with the signing overseen by a legal professional.

Lease Application – Used by landlords to screen potential tenants to find a financially stable company to rent the premises.
---
Realtor Version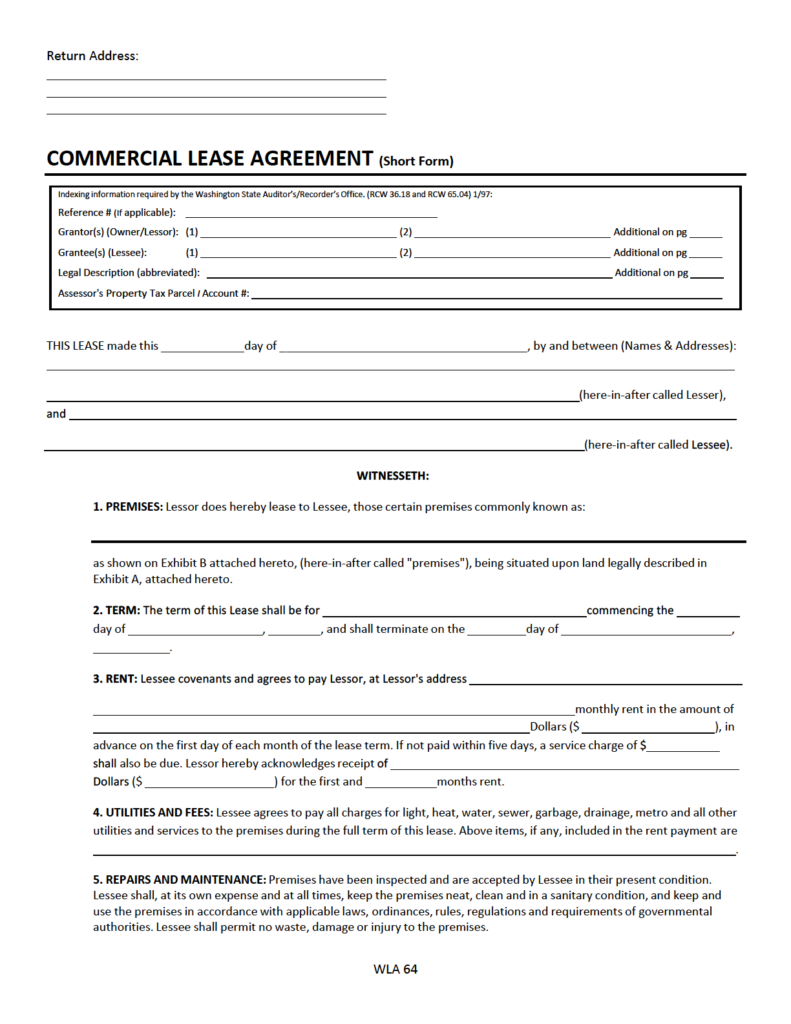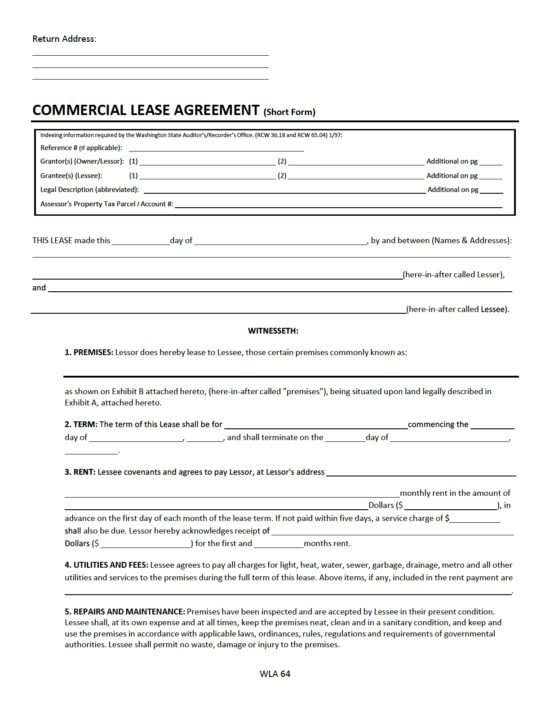 Washington Landlord Association Commercial Lease Agreement (WLA 64) – This rental agreement is provided by the state landlord association for leasing commercial property. The document allows for the lessee to be an individual or corporation, and requires a notary acknowledgment.
Download: PDF