---
Updated on January 23rd, 2023

An Alabama residential purchase and sale agreement is a real estate contract entered into by a seller and a buyer with the intention of completing a residential property transaction. A purchase and sale agreement is only executed once the parties are confident that they will complete the sale of the property. However, there are a number of terms and conditions that must be adhered to before the sale can go through.

For instance, the purchase of the property may be conditional upon the buyer obtaining proper financing, selling another property, or upon the seller meeting certain criteria following an inspection of the premises. Once the conditions have been met, the purchase price accepted, and the closing date has come to pass, the sale of the property will be finalized.
Realtor Version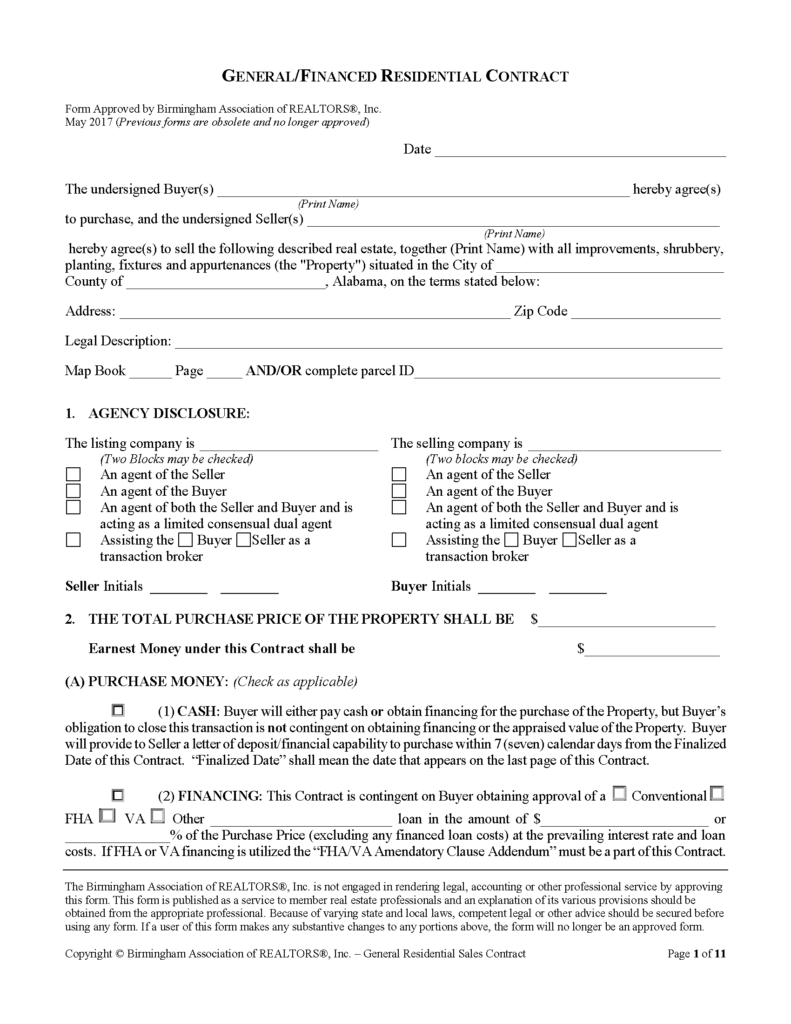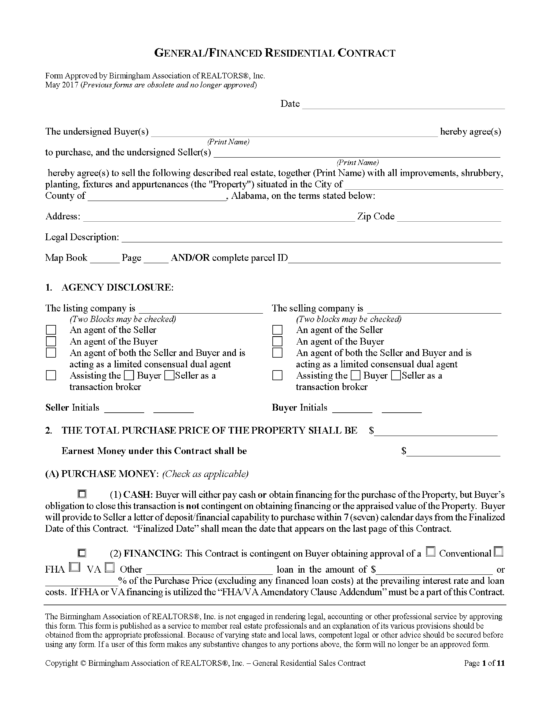 General/Financed Residential Contract – This is the realtor version of the residential purchase and sale agreement created by the Birmingham Association of Realtors. It can be applied to residential real estate transactions statewide.
Download: PDF
---
Required Disclosures (2)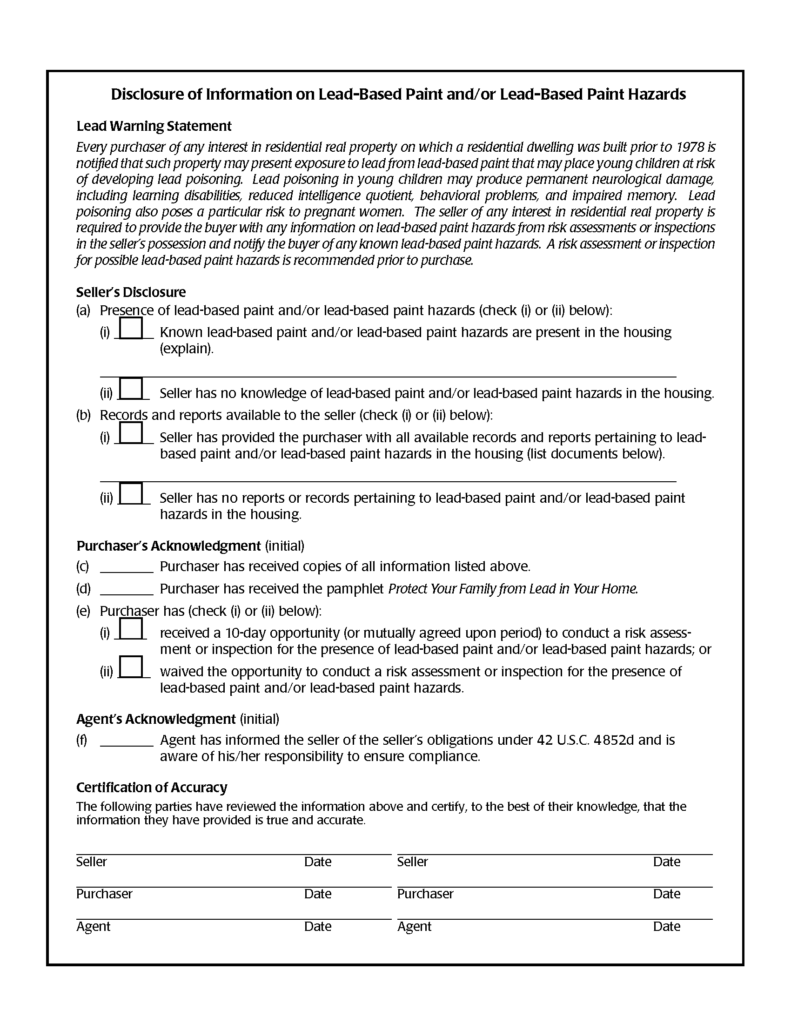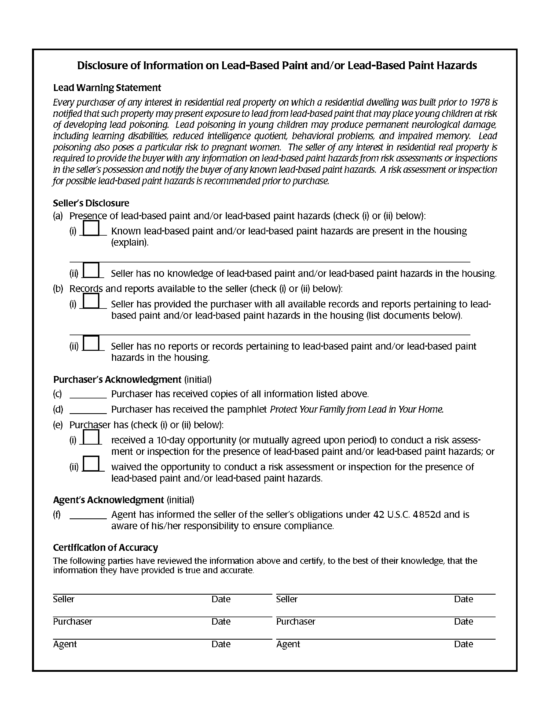 Lead-Based Paint – Federal law requires that individuals selling a home built prior to 1978 must provide an EPA handbook to home buyers, among any other mandated disclosures.
Download: PDF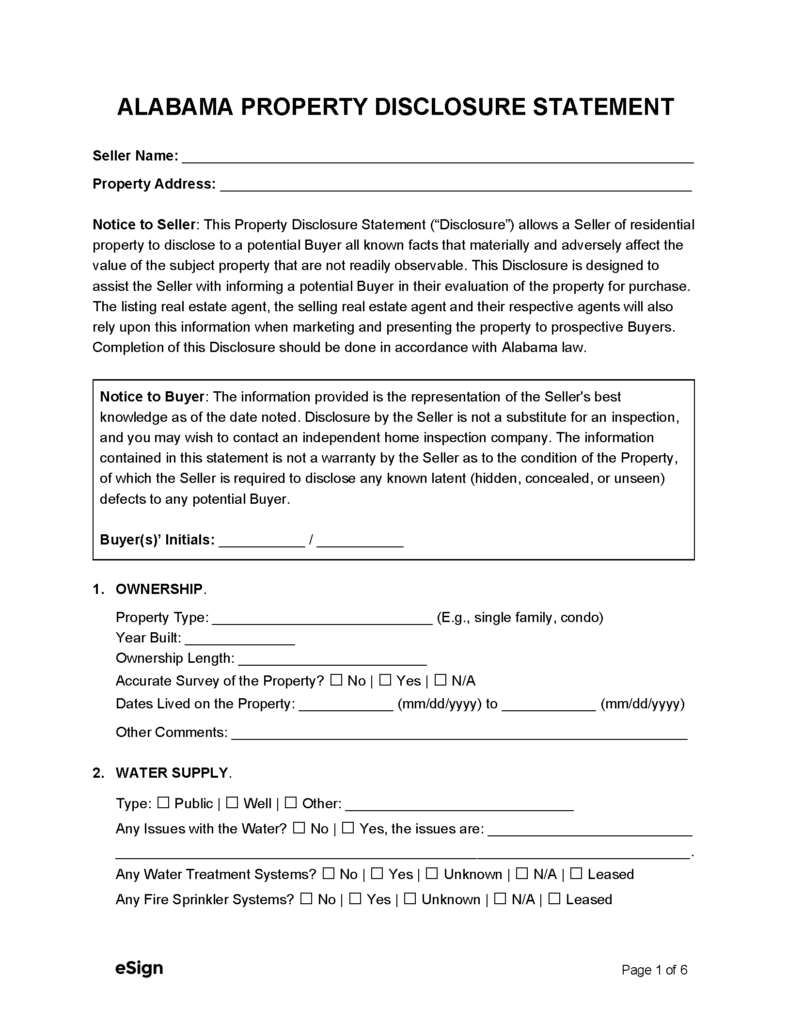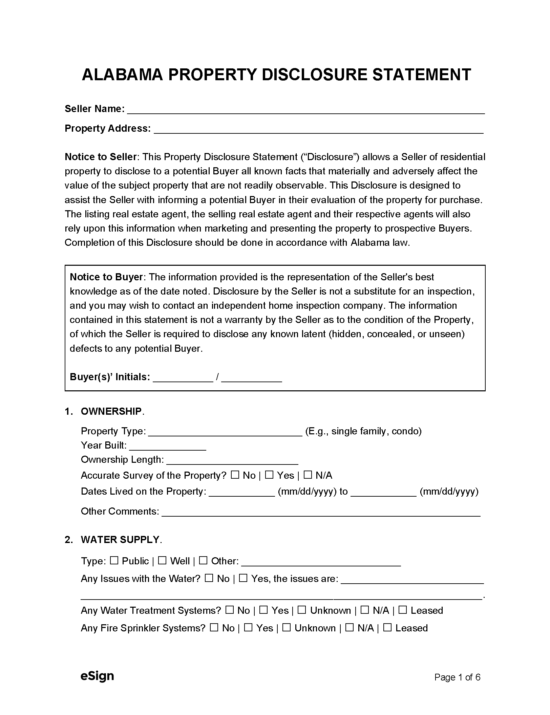 Property Disclosure Statement (Optional) – This disclosure statement provides the buyer with a general overview of the property, including any outstanding issues that could impact the safety or value of the real estate.
Download: PDF
---
Buyer Beware
Statute: § 6-9-142
Alabama is one of the few states that use a rule known as "caveat emptor," which translates to "let the buyer beware." This means that it is the responsibility of the buyer to discover any issues with the property. In other words, the seller is not legally required to disclose defects on the property. With that said, there are three (3) exceptions to this rule, which are:
The seller is required to disclose matters if the buyer specifically references them (the seller can't purposely lie when asked a question);
If there is an issue with the property that could jeopardize the health of the buyer, the seller is required to inform them; and
If a fiduciary relationship exists between the buyer and seller, the seller is required to make any and all possible disclosures.