The Georgia residential purchase and sale agreement is completed by a prospective homeowner when making an offer to buy a single-family home, condominium, townhouse, or other type of residential property. The agreement contains the terms and conditions of the sale along with the contingencies that, if not fulfilled within a certain time frame, render the agreement null and void.
Circumstances that may void the agreement include the buyer's inability to obtain a mortgage, sell their current property, or transfer the necessary closing fees by the due date. After preparing the agreement, it will be delivered to the seller, who will then decide if they'd like to accept, negotiate, or decline the proposal.
Realtor Version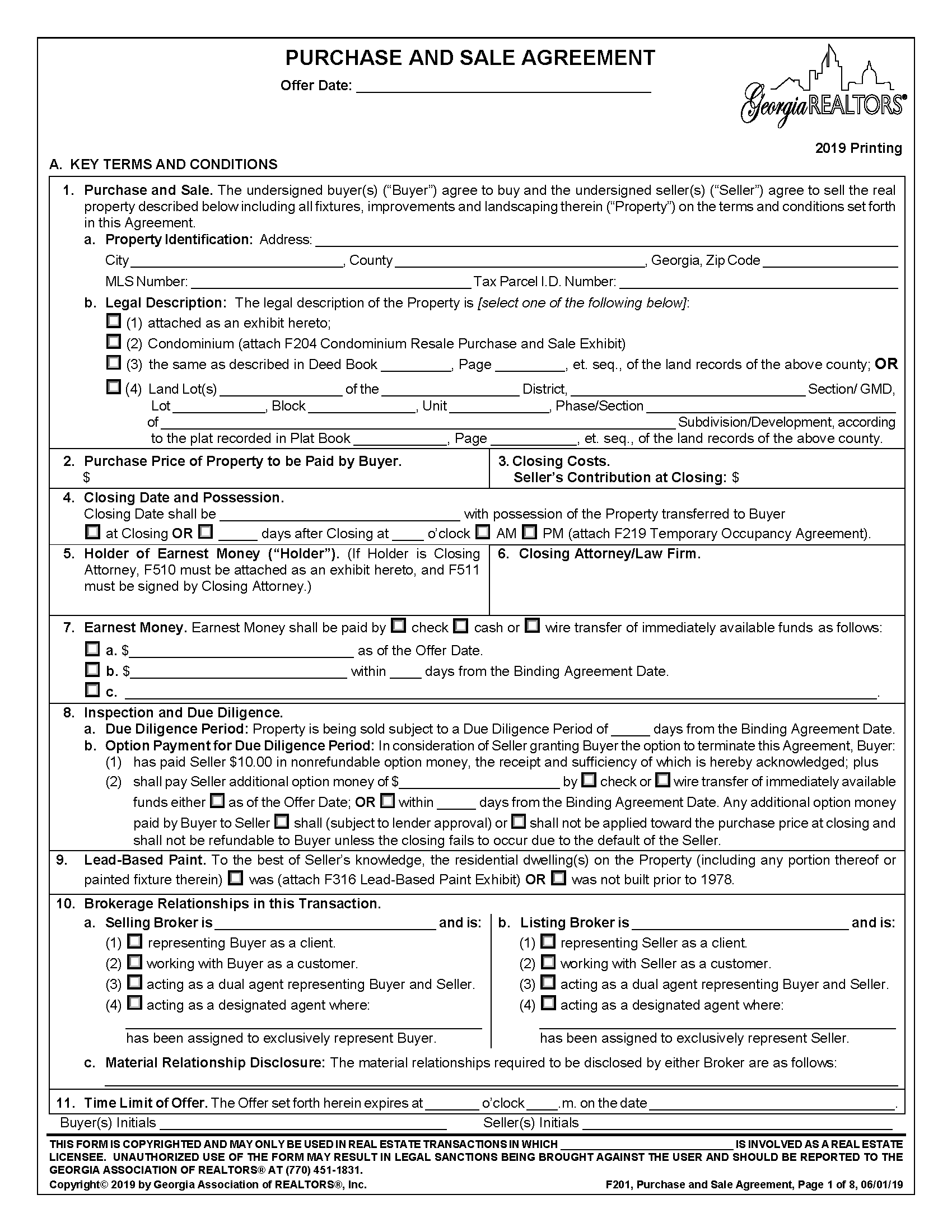 Purchase and Sale Agreement – This is an official residential purchase and sale agreement that is provided by the Georgia Association of REALTORS® and authorized for use by licensed realtors only.
Download: PDF
---
Required Disclosures (2)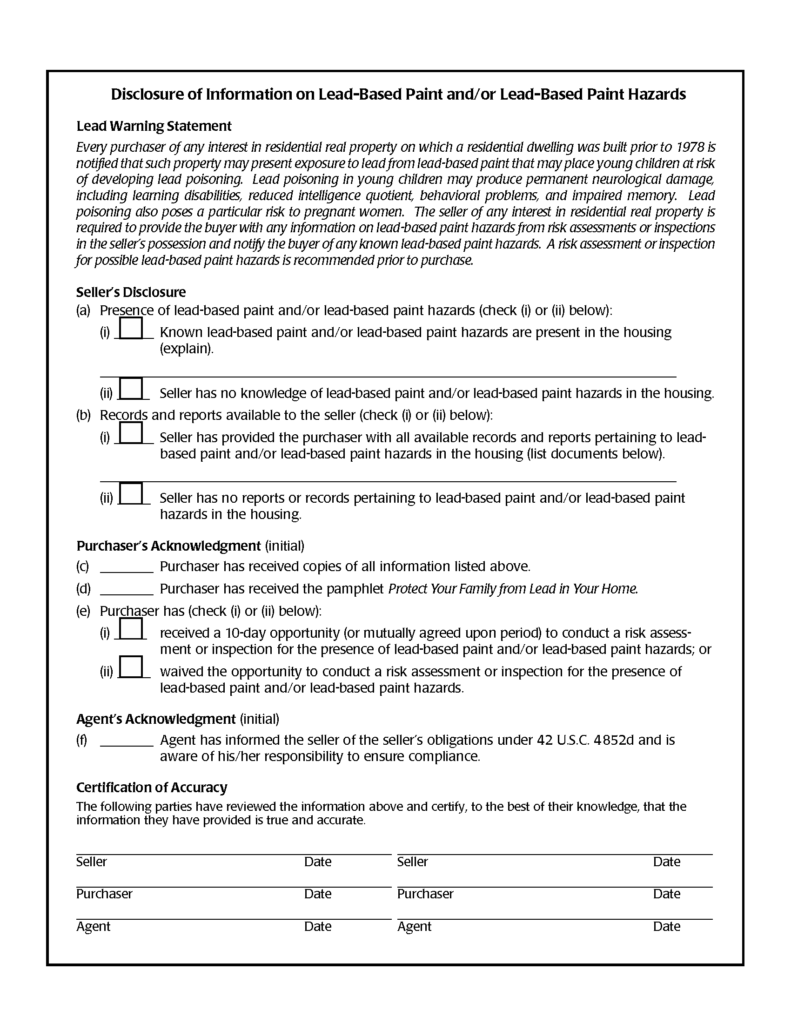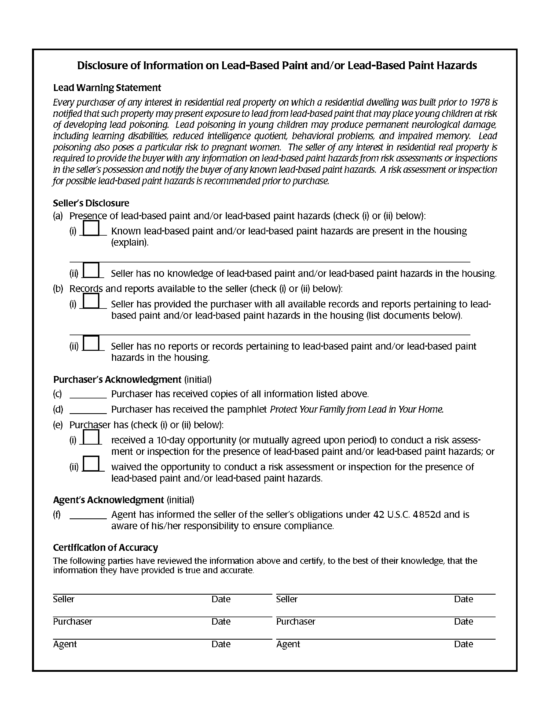 Lead-Based Paint – If the property being sold is a construction built pre-1978, the seller must disclose whether they know of any lead paint on the premises, and they must provide the buyer with a pamphlet containing information about the risks associated with the hazardous paint material.
Download: PDF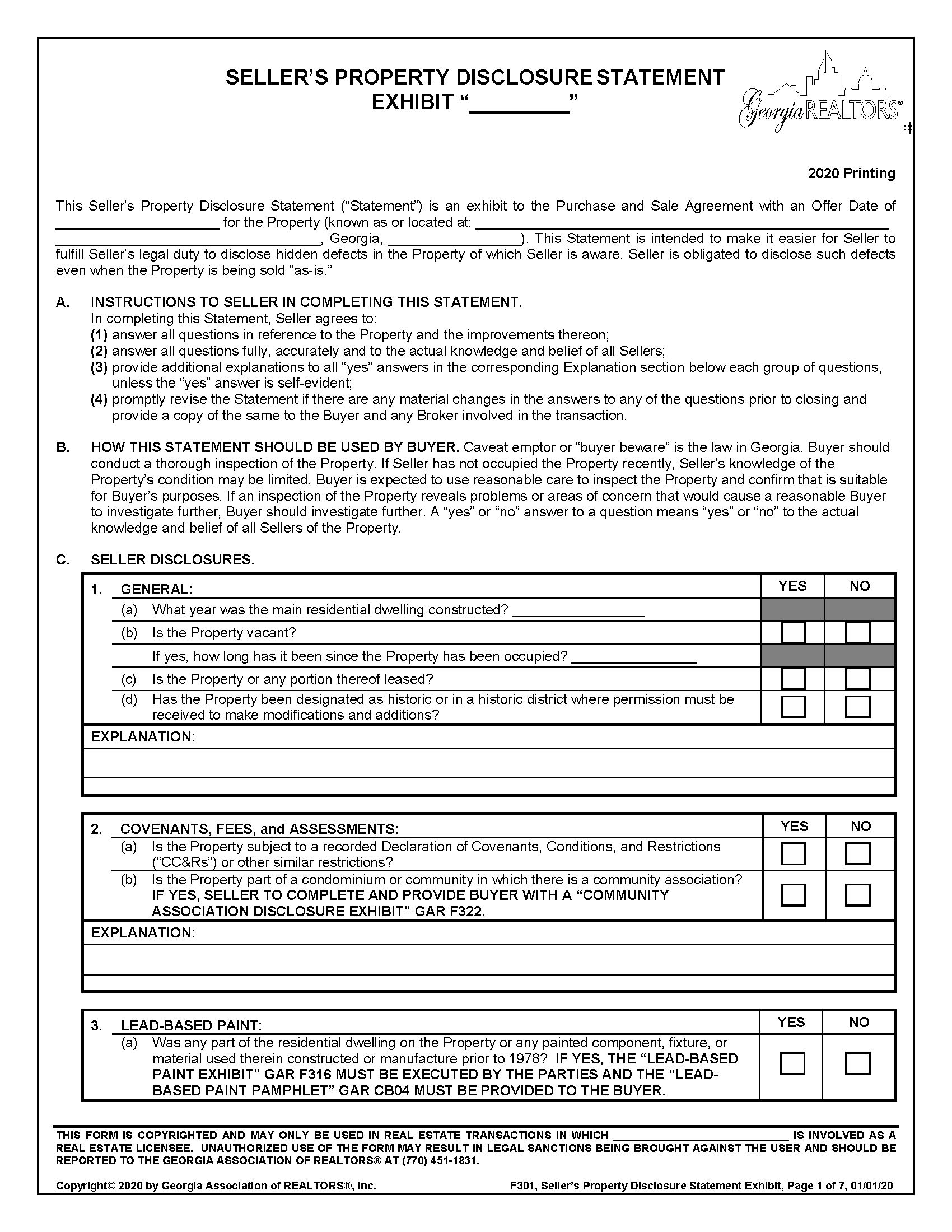 Property Disclosure Statement (Optional) – While not statutorily required, the seller should complete a property disclosure statement and deliver it to the buyer to report any known defects with the property. However, if a licensed broker is selling the property, the broker is required to disclose material defects to all parties with whom they work (§ 10-6A-5(b)).
Download: PDF
---
Buyer Beware
Laws – Cendant Mobility Financial Corp. v. Asuamah, 285 Ga. 818 (2009)
As it relates to the sale of real property in Georgia, buyers should be advised that the state recognizes the rule of caveat emptor ("let the buyer beware"). In essence, this rule means the buyer is responsible for investigating the condition of a property before purchasing, and they cannot sue the seller for any defects discovered after the fact. However, this rule does not apply if: (1) the seller is the home builder, or (2) the seller fails to disclose their knowledge of serious defects that could not be discovered by reasonable inspection by the buyer.