The Hawaii residential purchase and sale agreement is a document that enables a prospective homeowner to make a written offer to purchase real estate from a seller. The agreement states the proposed sales price, deposit amount, closing terms, and any contingencies that might affect the buyer's ability to complete the transaction (e.g., mortgage approval, property inspection results).
After preparing the form, it will be delivered to the seller, who may then accept the terms as is, reject the offer, or modify the contract and renegotiate with the buyer. A binding agreement is established once the parties have approved all changes.
---
Required Disclosures (2)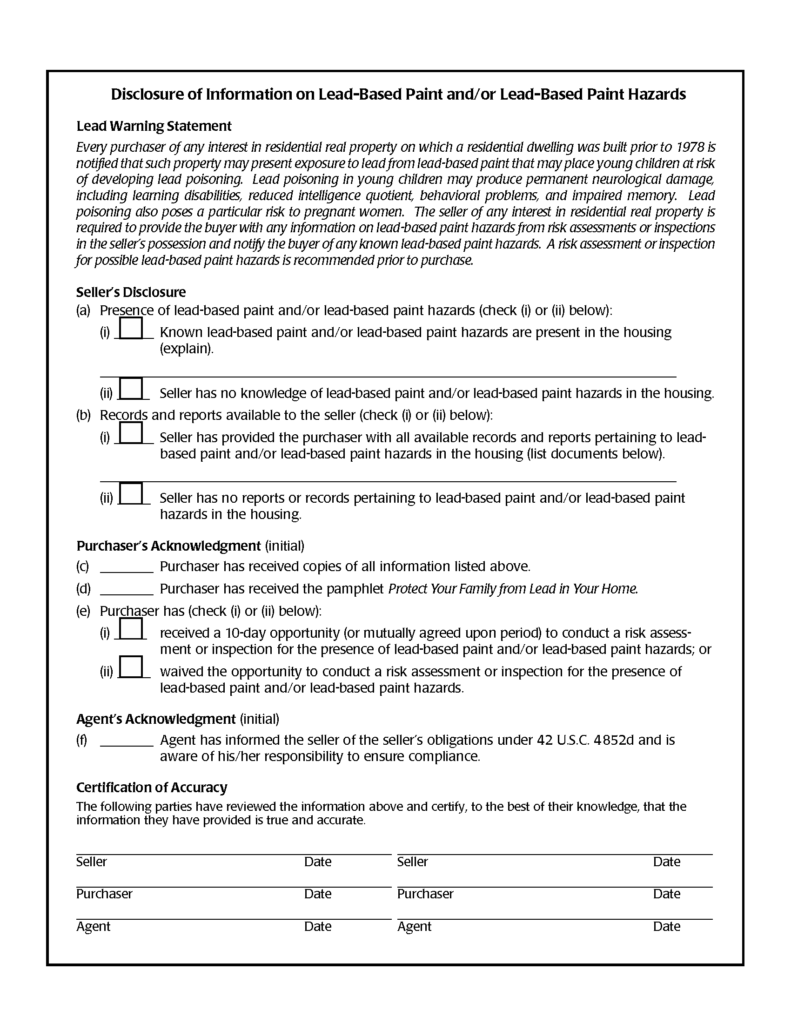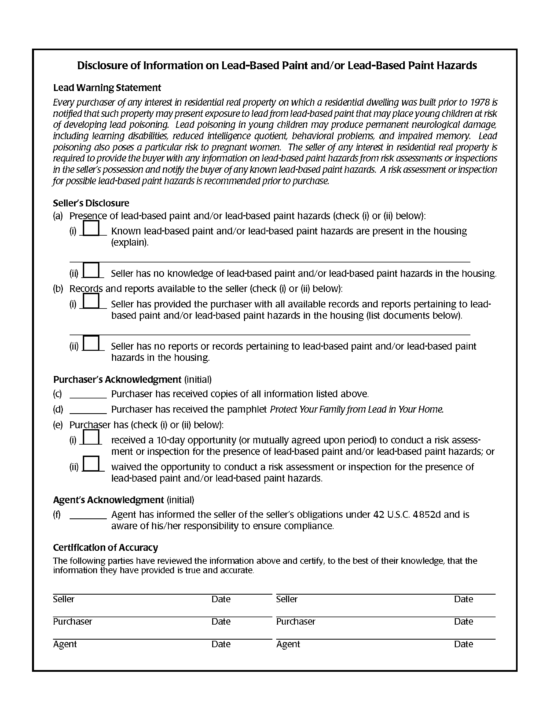 Lead-Based Paint – In real estate transactions involving residential property built before 1978, the seller must disclose their knowledge of lead paint on the premises and provide the buyer with a government-approved pamphlet explaining the dangers of lead exposure.
Download: PDF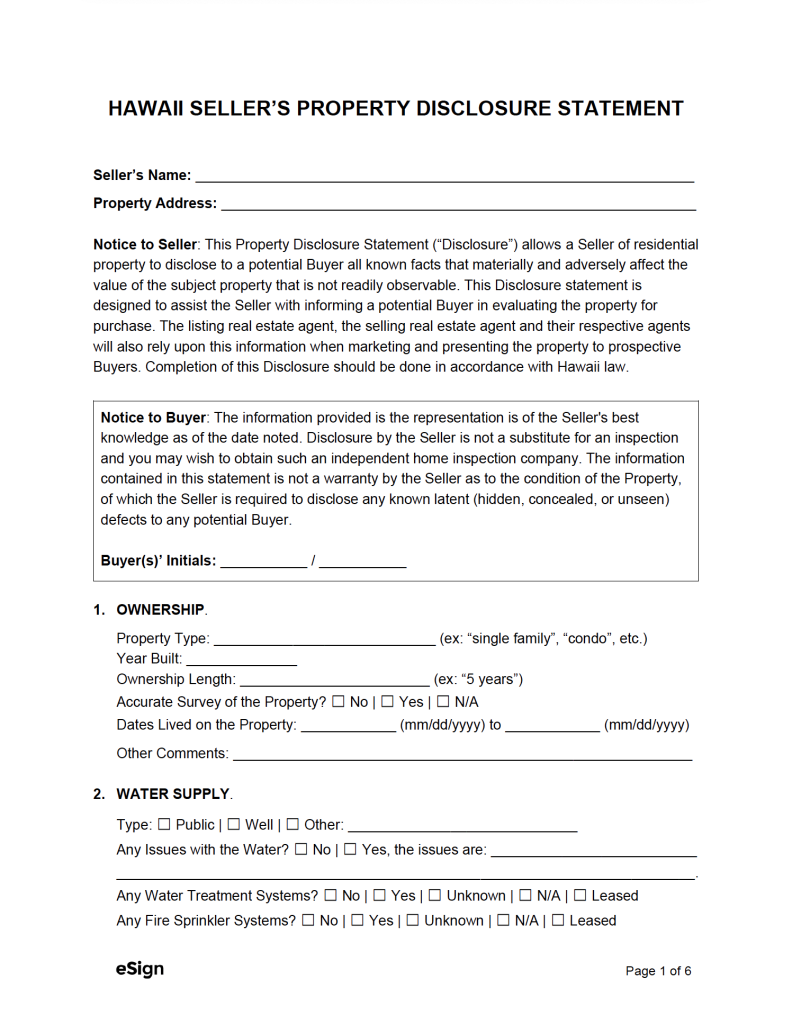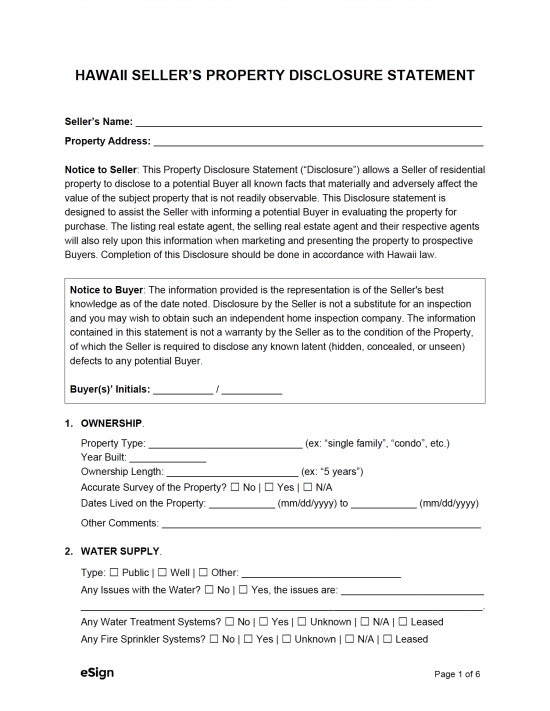 Property Disclosure Statement (§ 508D-5) – The seller must describe the material condition of the property in this disclosure and deliver it to the buyer within ten (10) days after signing a purchase agreement.Download: PDF