The Kentucky residential purchase and sale agreement is used to set forth terms and conditions for transferring homeownership between a buyer and seller. Prospective buyers will first draft the agreement to communicate their purchase offer to the seller. The offer will relay the sales price, deposit amounts, duration of the offer's validity, closing date, contingencies, and whether the sale includes appliances and personal property currently situated on the property.
After reviewing the proposal, the seller may choose to accept the offer as-is, reject it, or negotiate with the buyer via a counteroffer. If the offer is accepted and signed, the agreement becomes final, and the parties will be bound to the conditions stated therein.
Realtor Version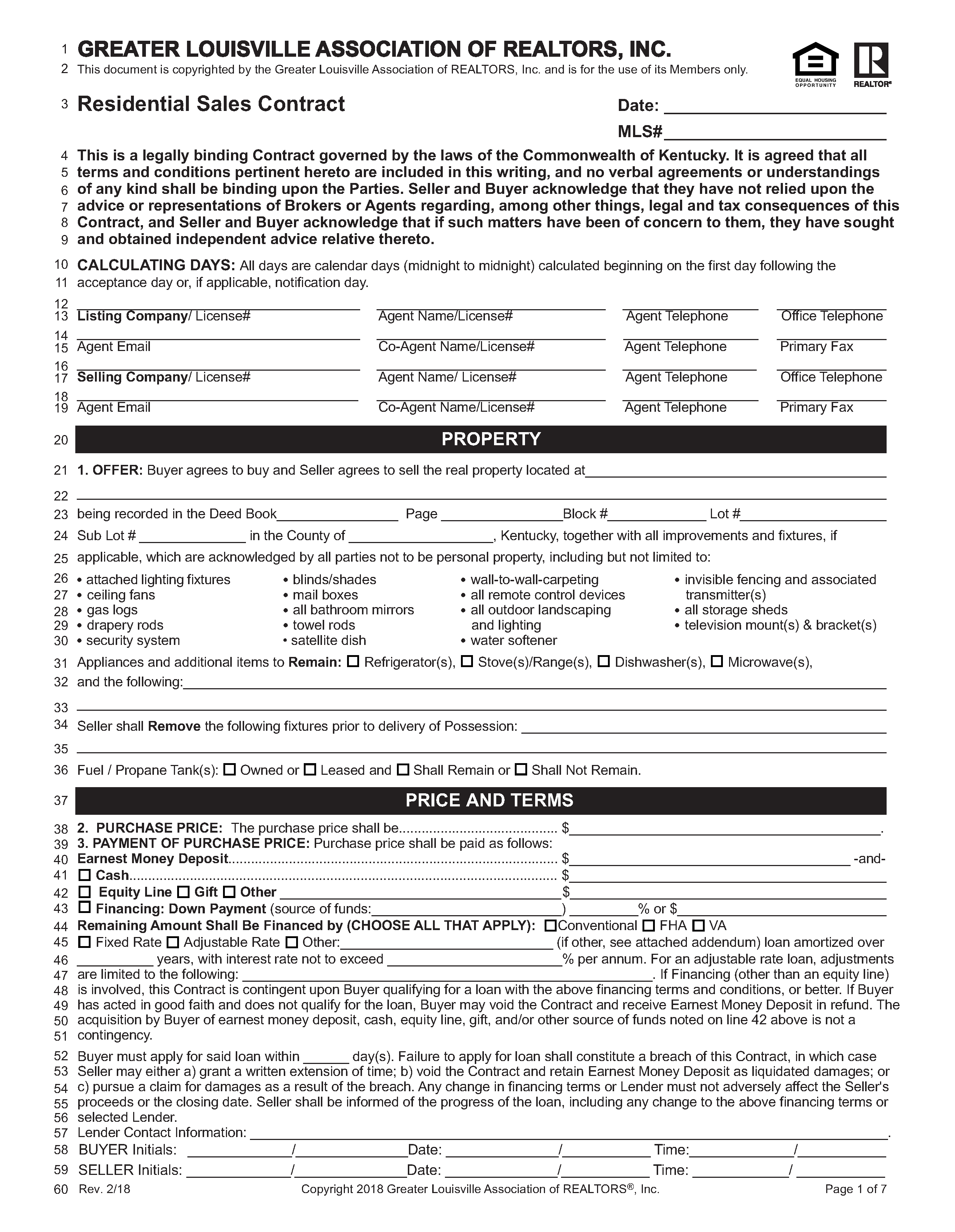 Kentucky Residential Sales Contract – A legally binding residential sales agreement designed and intended for use by members of the Greater Louisville Association of REALTORS®.
Download: PDF
---
Required Disclosures (2)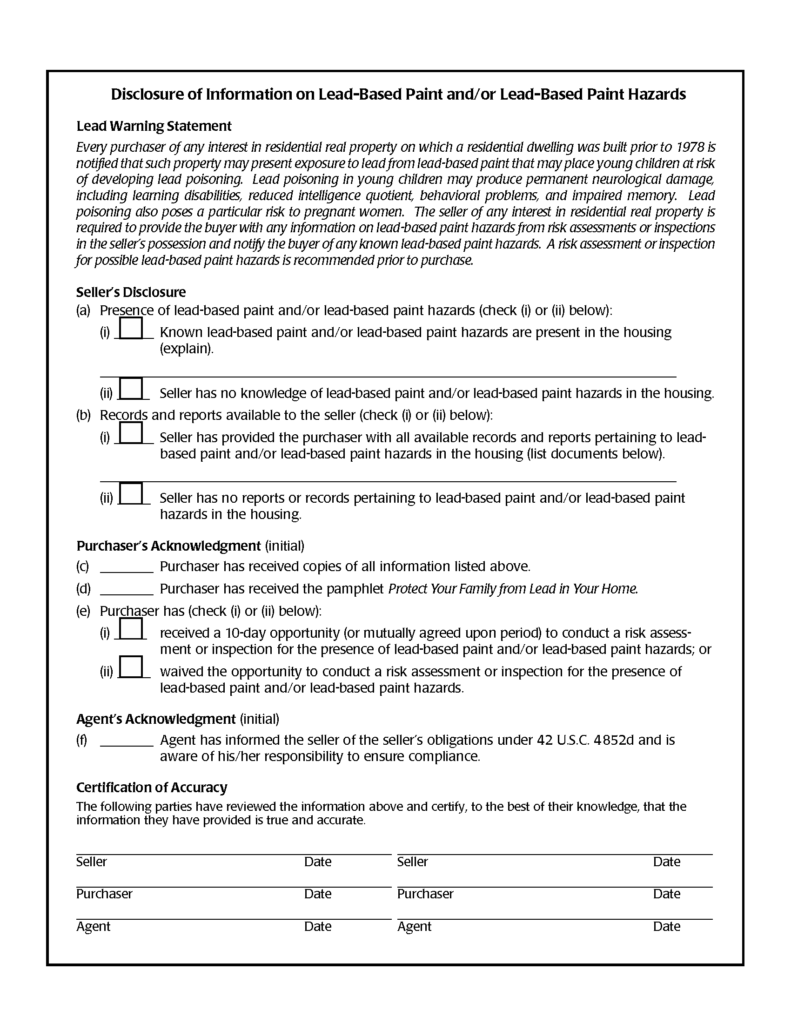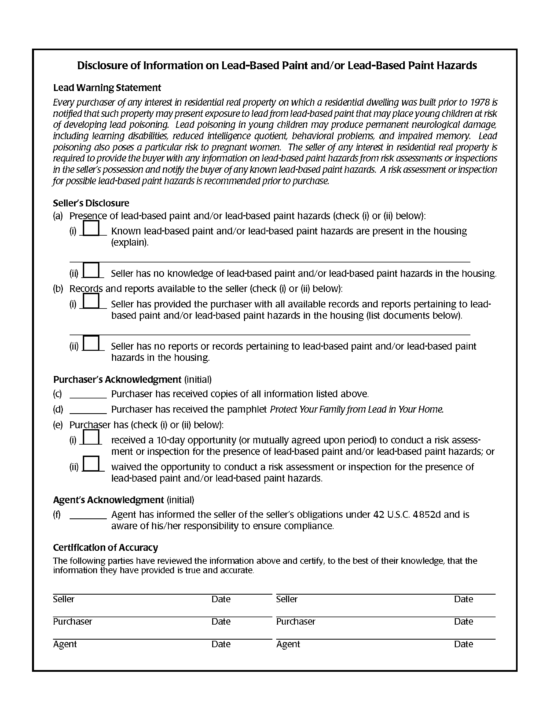 Lead-Based Paint – Federal law requires sellers of pre-1978 housing to complete and deliver to buyers a lead-based paint disclosure and an EPA-approved document outlining the health risks of lead-based paint and lead-based paint hazards.
Download: PDF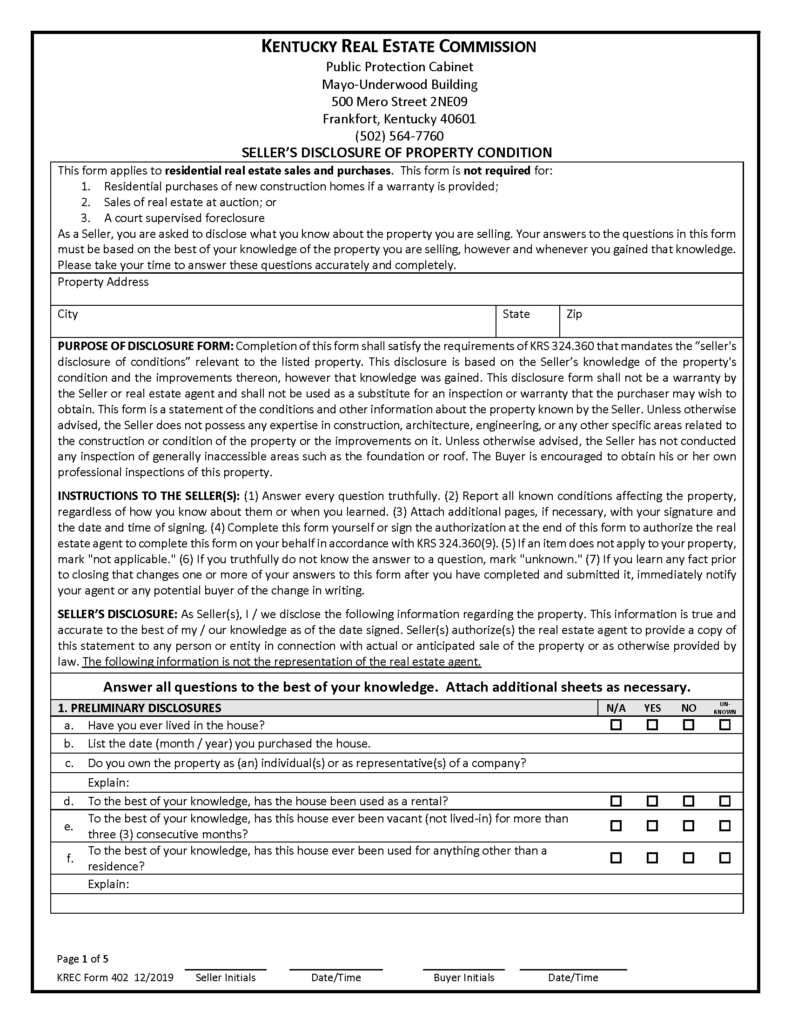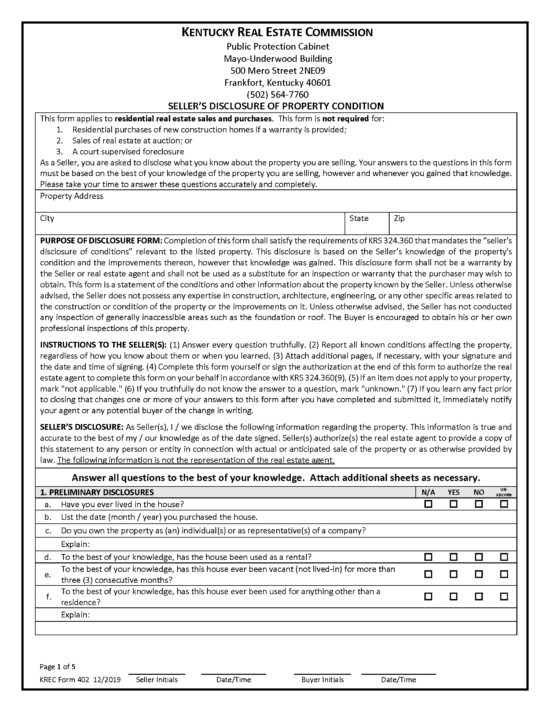 Property Disclosure Statement (§ 324.360) – When a property seller signs a listing agreement or similar document assigning a licensee to market their property, the seller must complete a report that discloses any known material damage affecting their home. The listing agent must deliver a copy of the document to any potential purchaser within seventy-two (72) hours of the agent receiving a written and signed purchase offer.
Download: PDF