The Maryland residential purchase and sale agreement is used by the seller and buyer of a residential property to document the details of the purchase and certify the transaction. The completed form will feature both parties' personal information as well as the purchase price, buying/financings options, any contingencies, and all other terms and conditions.
While the form provides all the terms and conditions required for the sale of real property, additional terms or conditions may be included in the form by either party. The sale will be considered finalized once the disclosures have been provided and the agreement has been completed and signed by both parties.
Realtor Version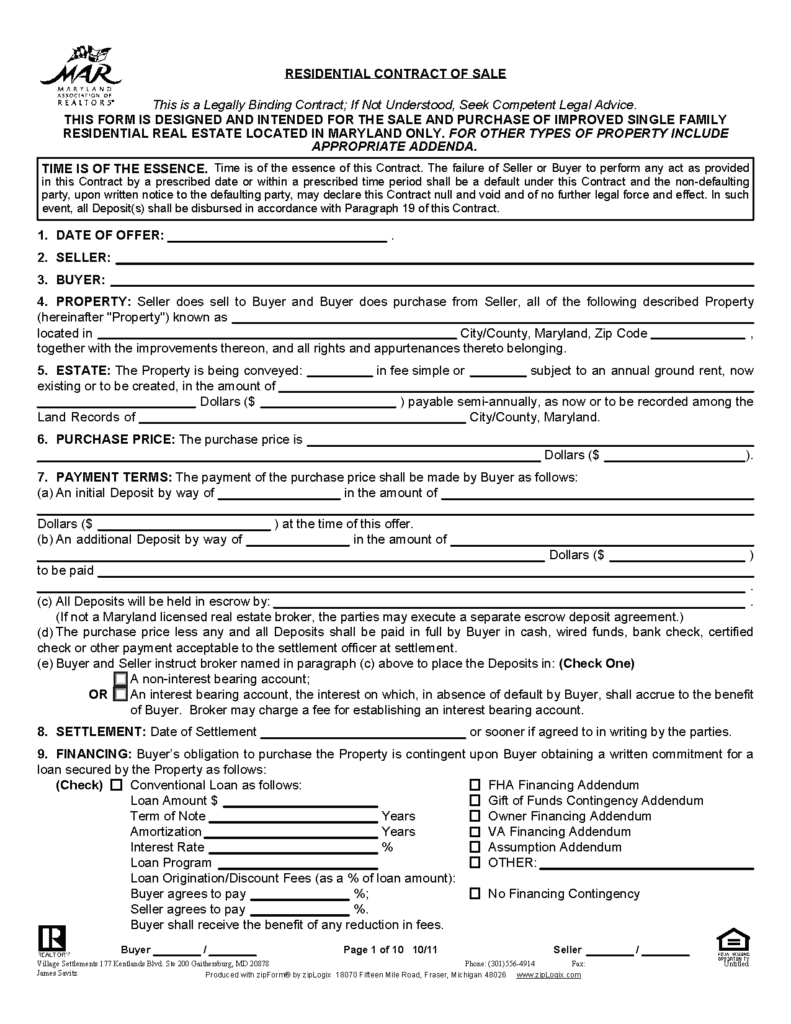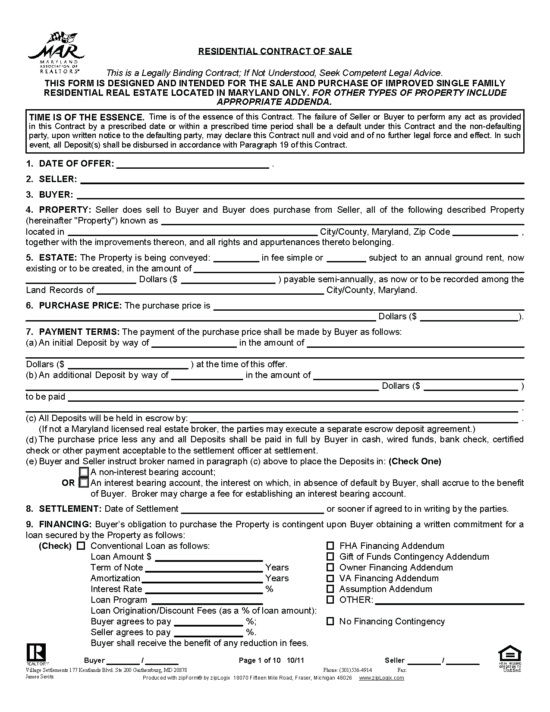 Maryland Residential Contract of Sale – Members of the Maryland Association of Realtors can use this agreement for the sale of residential property.
Download: PDF
---
Required Disclosures (2)
Individuals selling real estate constructed before 1978 are required to provide this lead paint disclosure and EPA pamphlet on the risks and safety measures concerning lead poisoning.
Download: PDF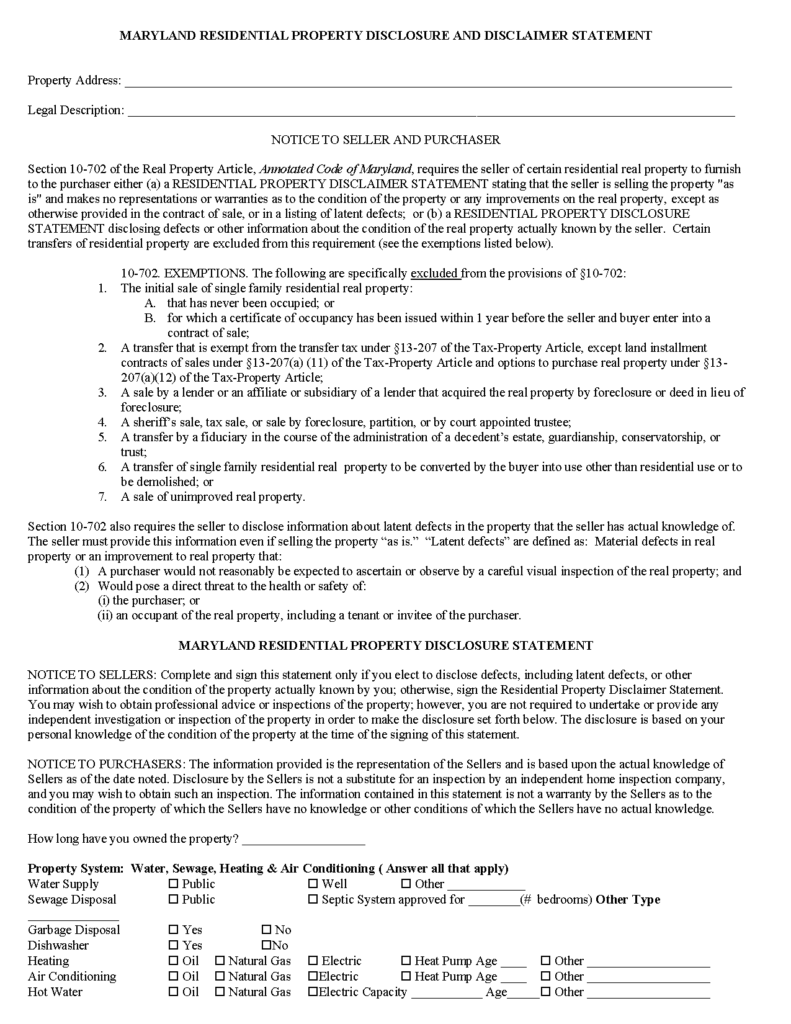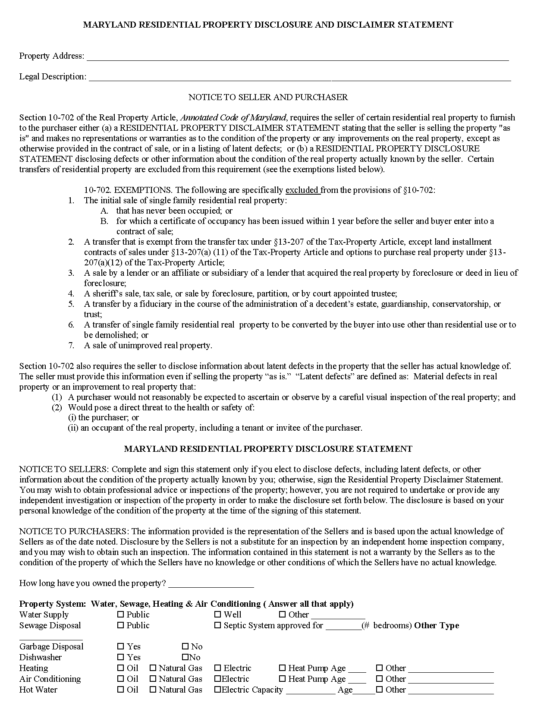 Property Disclosure Statement (§ 10-702)
Sellers of real estate are required to document and disclose the condition of the premises, including any defects that are not immediately noticeable, or those that may pose a threat to the purchaser's health or safety.
Download: PDF