The Michigan residential purchase and sale agreement is a document through which a seller of residential property agrees to transfer ownership to a buyer. The form can be used by the prospective buyer to make an initial offer to the seller, and if accepted, close the deal and transfer the property title.
Before the offer is accepted and the deal finalized, both parties should review the terms and conditions of the form to ensure they're mutually beneficial. If the buyer and seller agree to the terms of the agreement and the property condition inspection results, they or their respective agents can finalize the sale by initialing and signing the form.
Realtor Version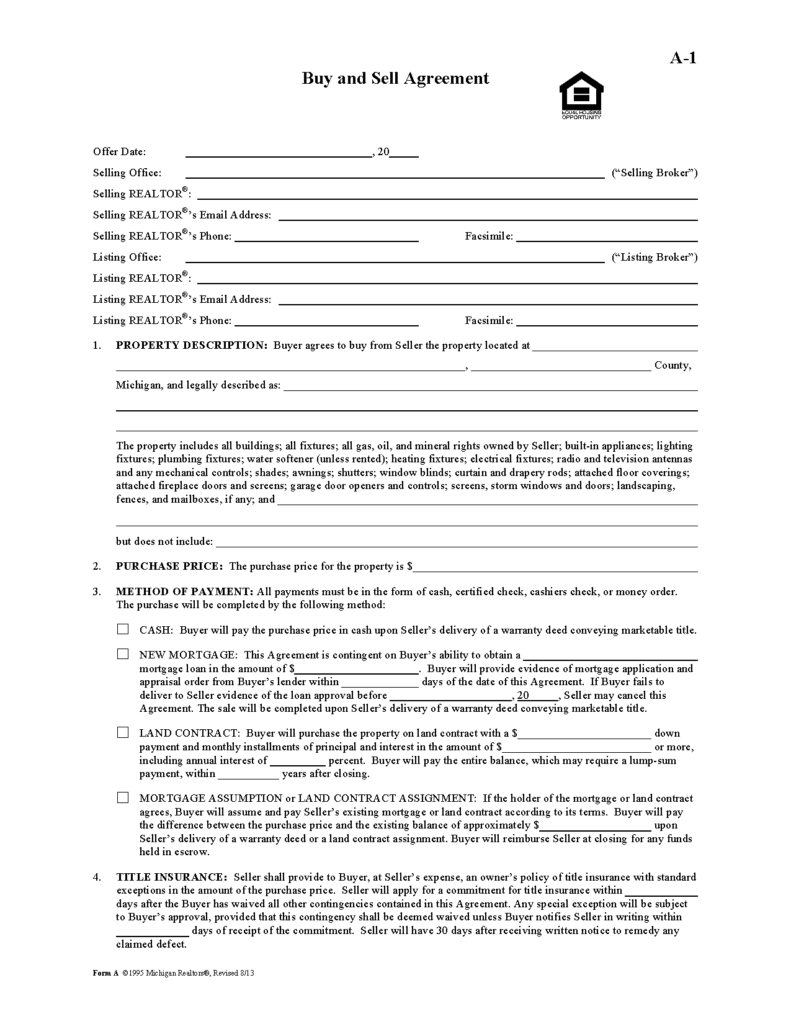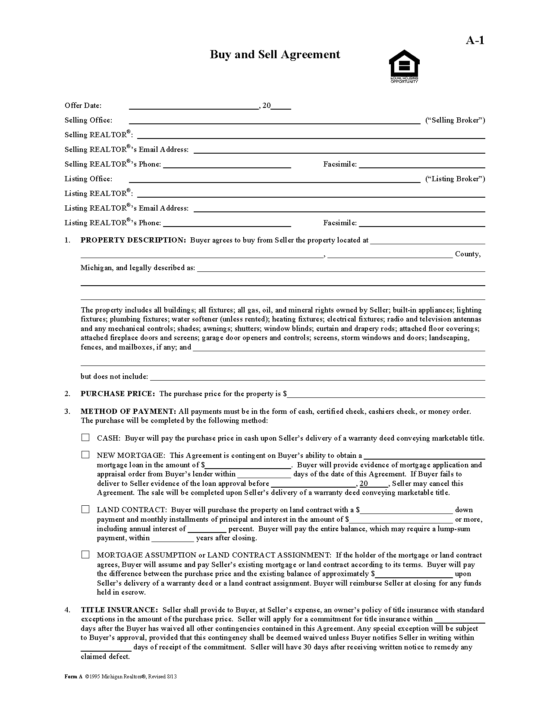 Michigan Buy and Sell Agreement – Provided by the Michigan Association of Realtors for use by its members to facilitate residential real estate purchases and sales.
Download: PDF
---
Required Disclosures (2)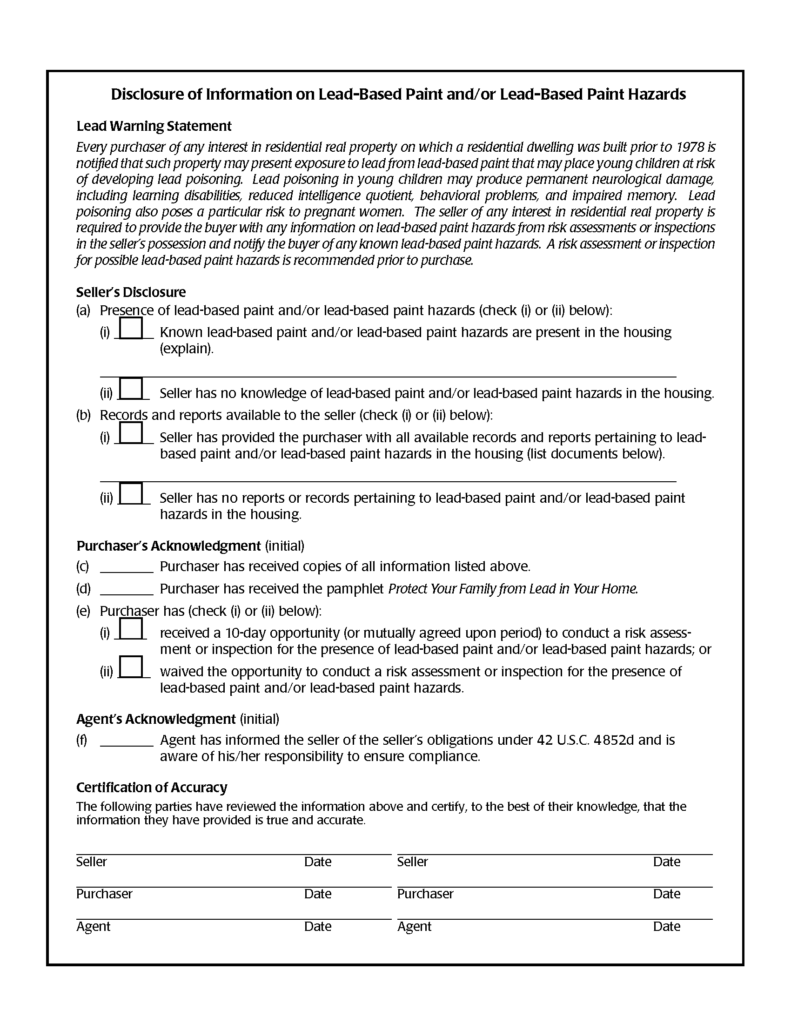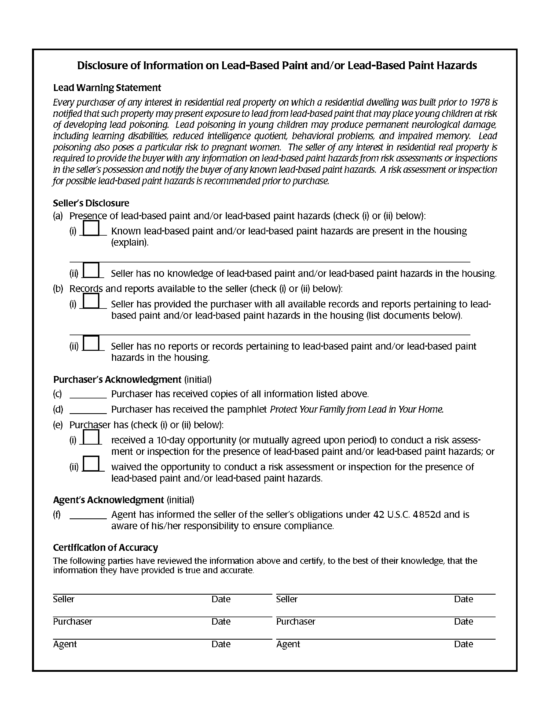 Lead-Based Paint – Prospective buyers of residential property must receive this government-mandated lead paint disclosure and EPA health and safety brochure for hazardous materials (only for property constructed earlier than 1978).
Download: PDF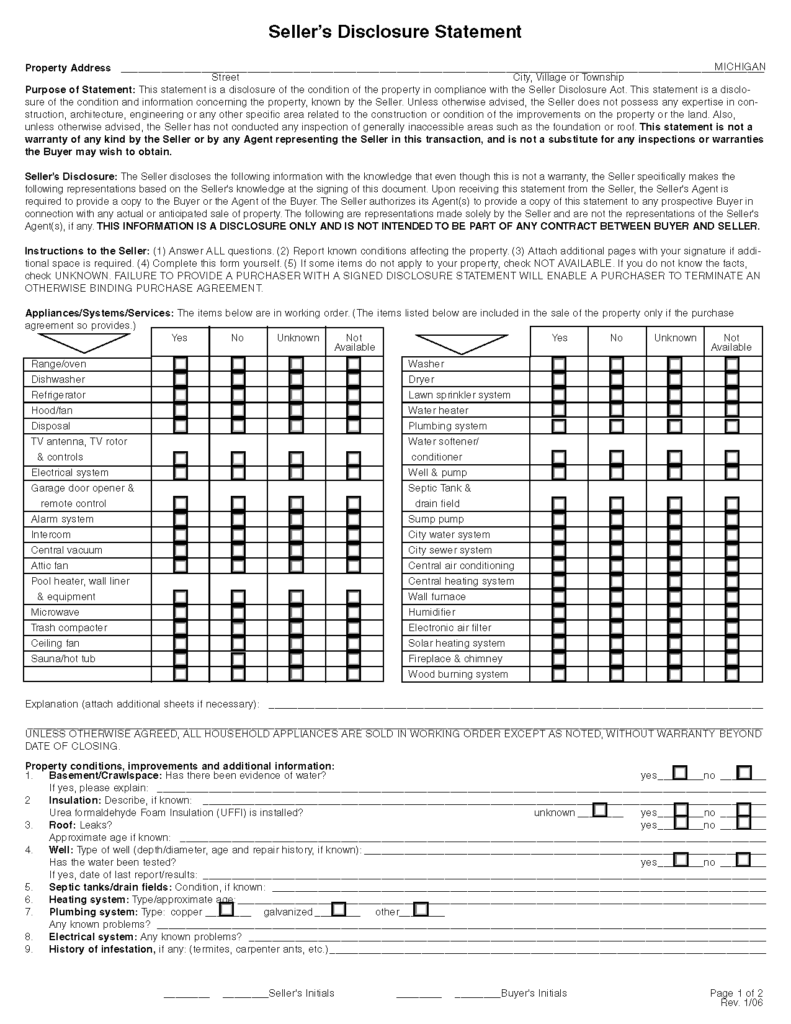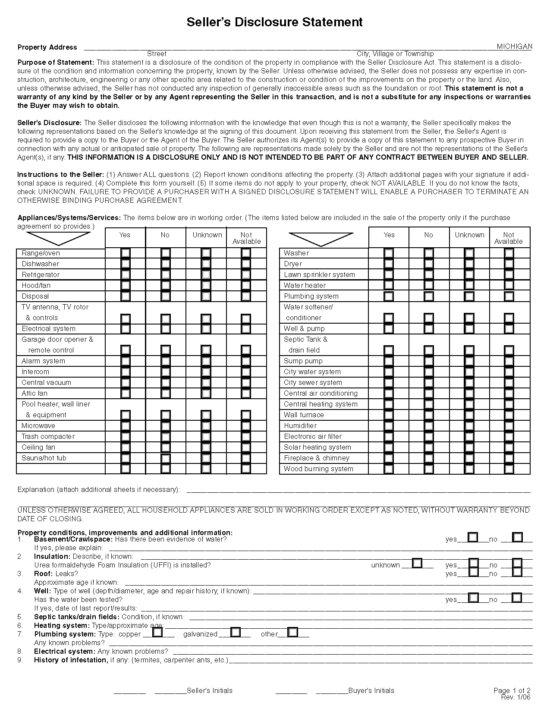 Property Disclosure Statement (§ 565.975) – In accordance with the Seller Disclosure Act, this document is used to disclose the condition of a property and its components to prospective buyers.
Download: PDF