The South Dakota residential purchase and sale agreement is a real estate contract that is used to establish the terms of an arrangement between the seller and the buyer of a residential property. Terms relayed in the form include the purchase price, down payment, closing date, closing costs, and any conditions that must be met before the sale takes place.
Both parties can revise the contract until they have reached a mutual agreement. However, once the buyer and seller have signed the document, the terms become final and they will be legally bound to fulfill its conditions.
Real Estate Commission Version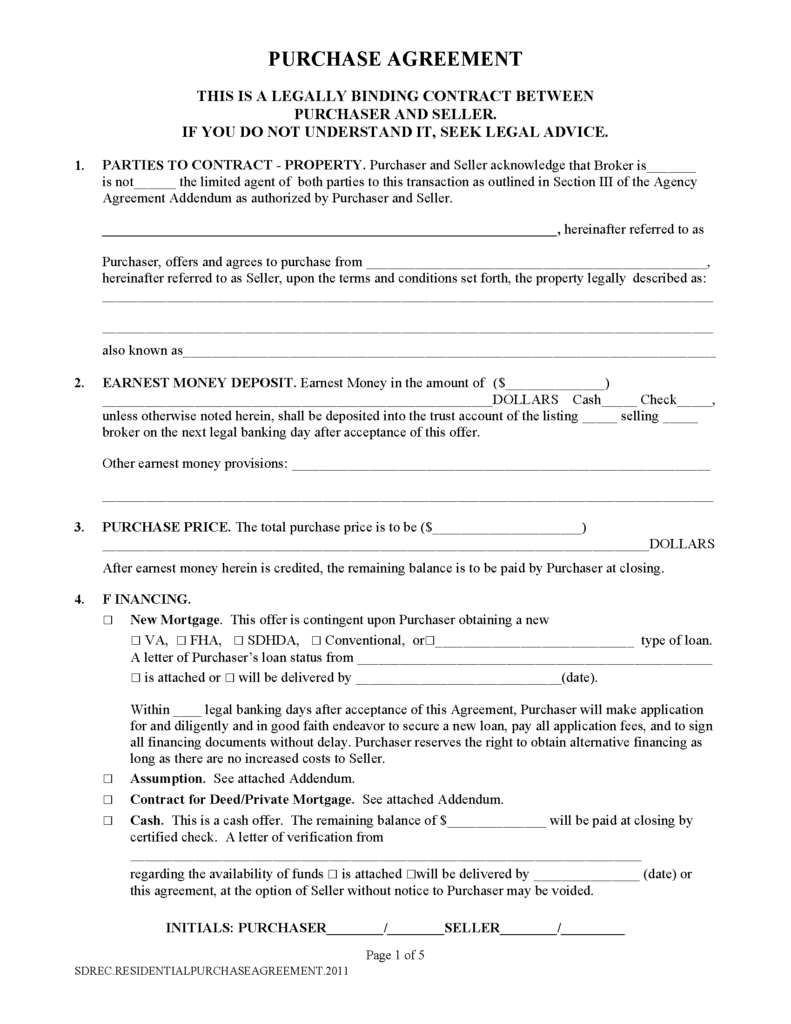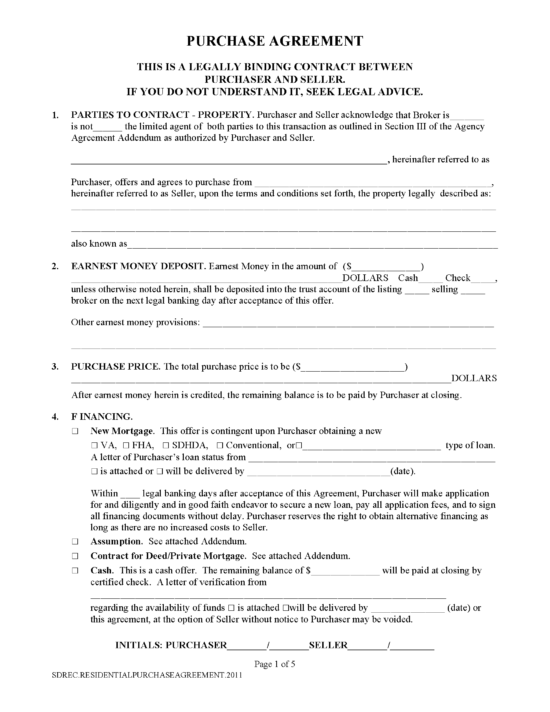 South Dakota Real Estate Commission Purchase Agreement – This purchase agreement for residential property is provided by the South Dakota Real Estate Commission for use by professional realtors and individuals.
Download: PDF
---
Required Disclosures (3)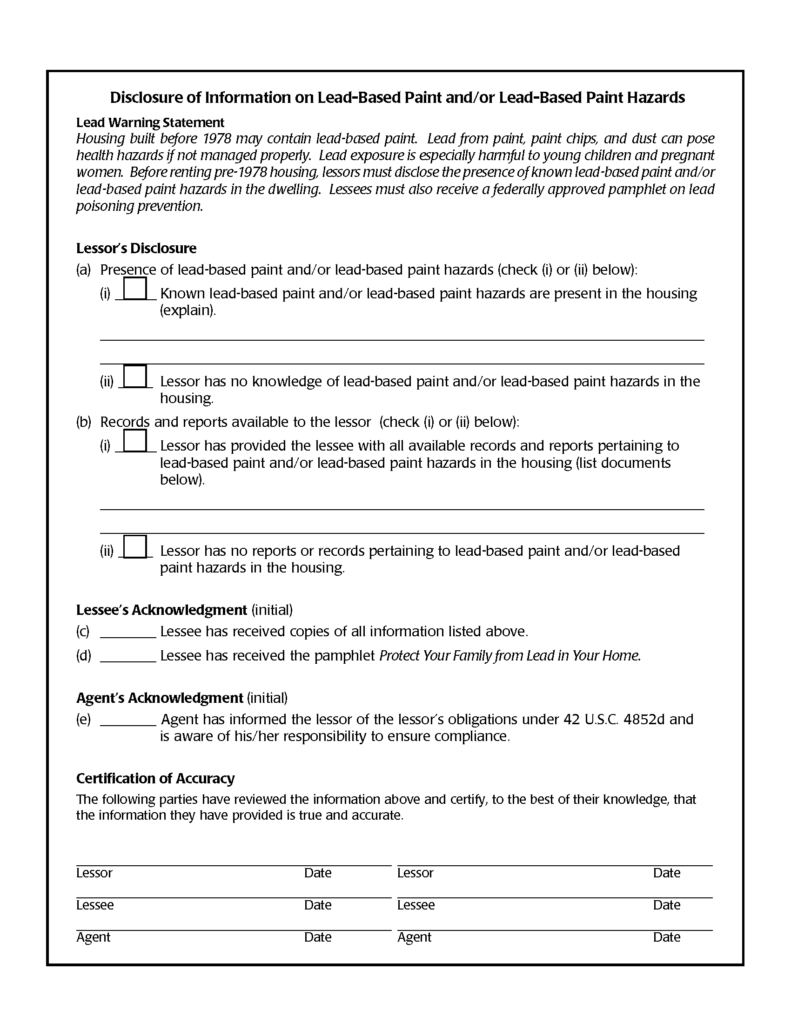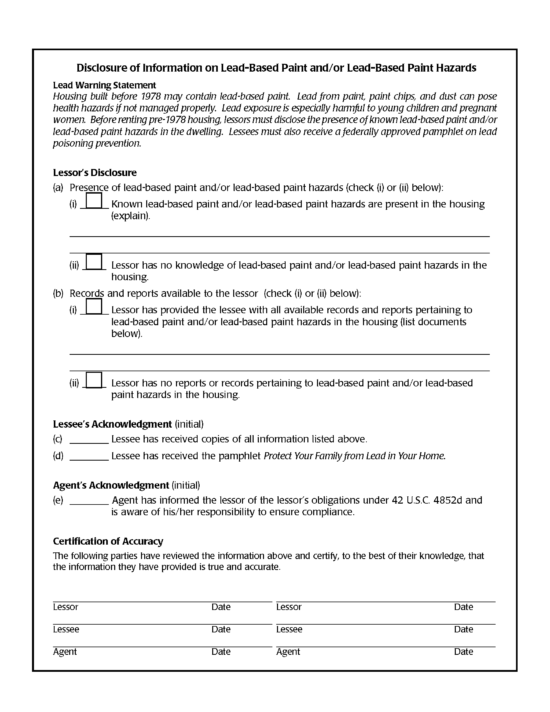 Lead-Based Paint – If the property was built before 1978, the seller must give the buyer a document that discloses the presence of lead-based paint on the property and a copy of the EPA pamphlet on the associated hazards.
Download: PDF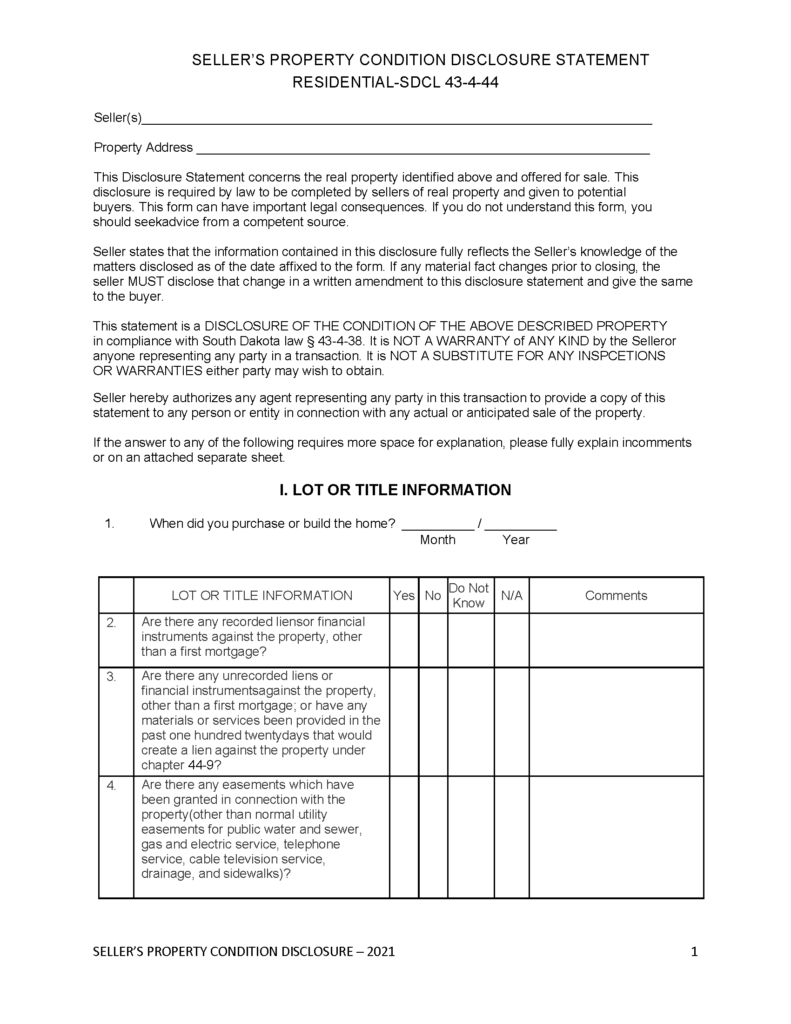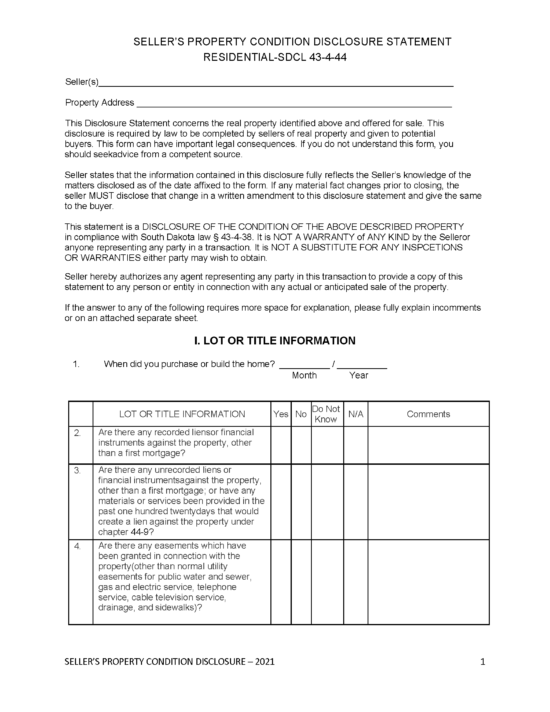 Property Disclosure Statement (§ 43-4-38) – When selling residential real estate, the seller or their agent must give the buyer a complete inventory of the property's condition.
Download: PDF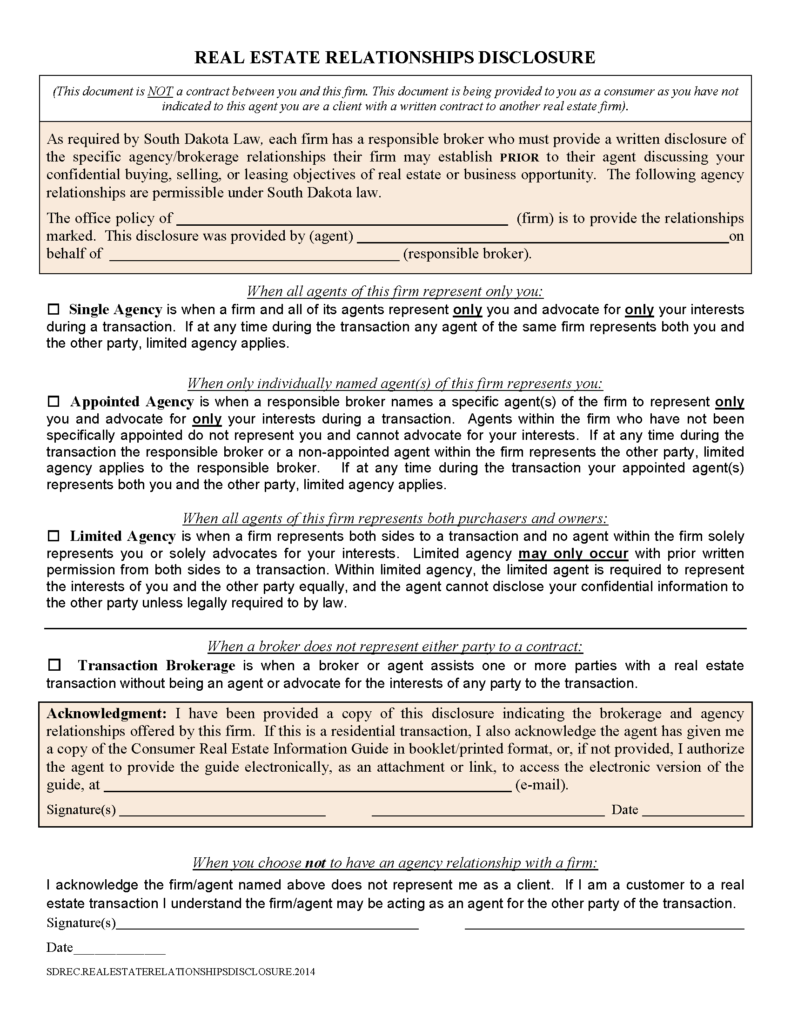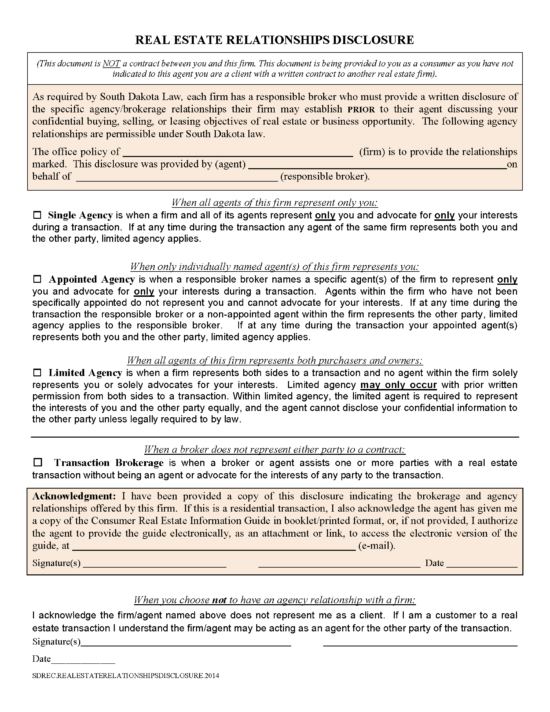 Real Estate Relationships Disclosure (§ 36-21A-147) – Before entering into an agreement with a buyer or seller, real estate brokers are required to disclose in writing the types of agency and brokerage relationships that the broker is offering to them.
Download: PDF