The Tennessee residential purchase and sale agreement allows a seller and a buyer to enter into a binding arrangement for the transfer of residential real estate from one party to the other. The completed document will include the purchase price, as well as any additional earnest money deposits, down payments, and closing costs. The seller may also require the buyer to acquire financing and insurance before the purchase can be completed. The contract may be revised until both parties agree on all terms and provide their signatures. In accordance with state law, if the buyer accepts the property in "as-is" condition, they will be responsible for any defects and needed repairs on the premises.
Realtor Version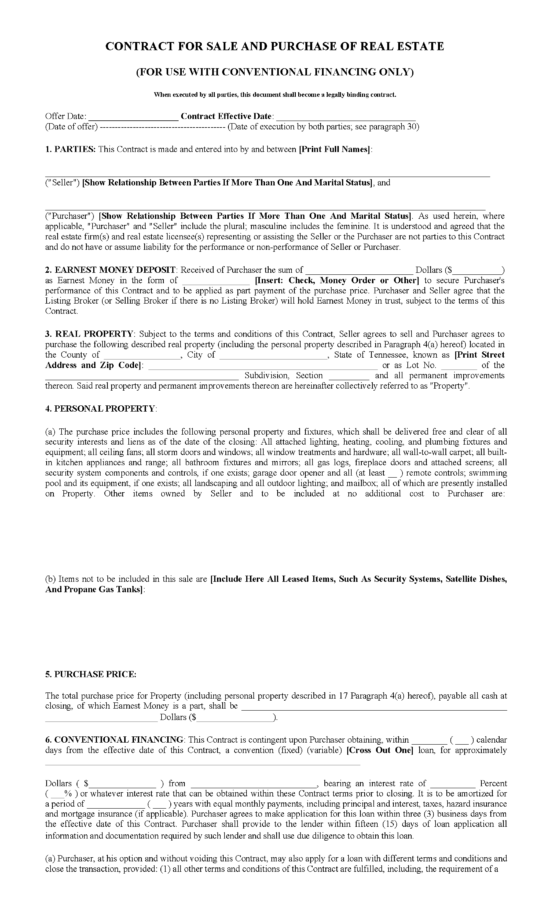 Contract for Sale and Purchase of Real Estate – This form is approved by the Memphis Area Association of Realtors and can be used for the sale of residential property in Tennessee.
Download: Adobe PDF
---
Required Disclosures (2)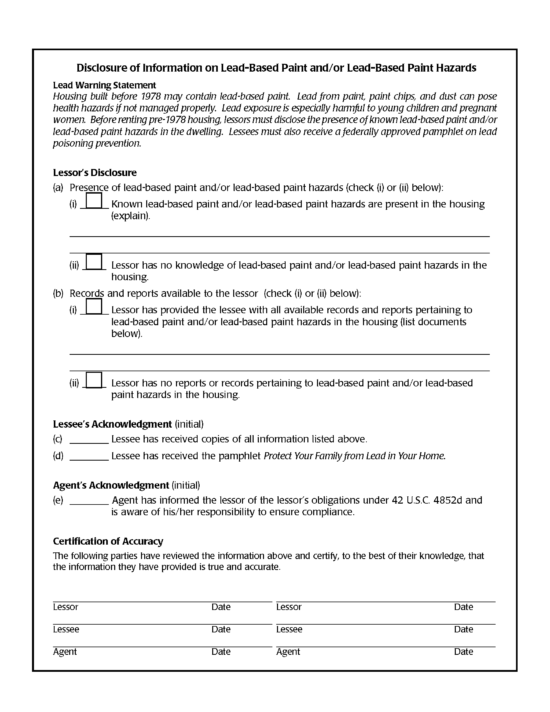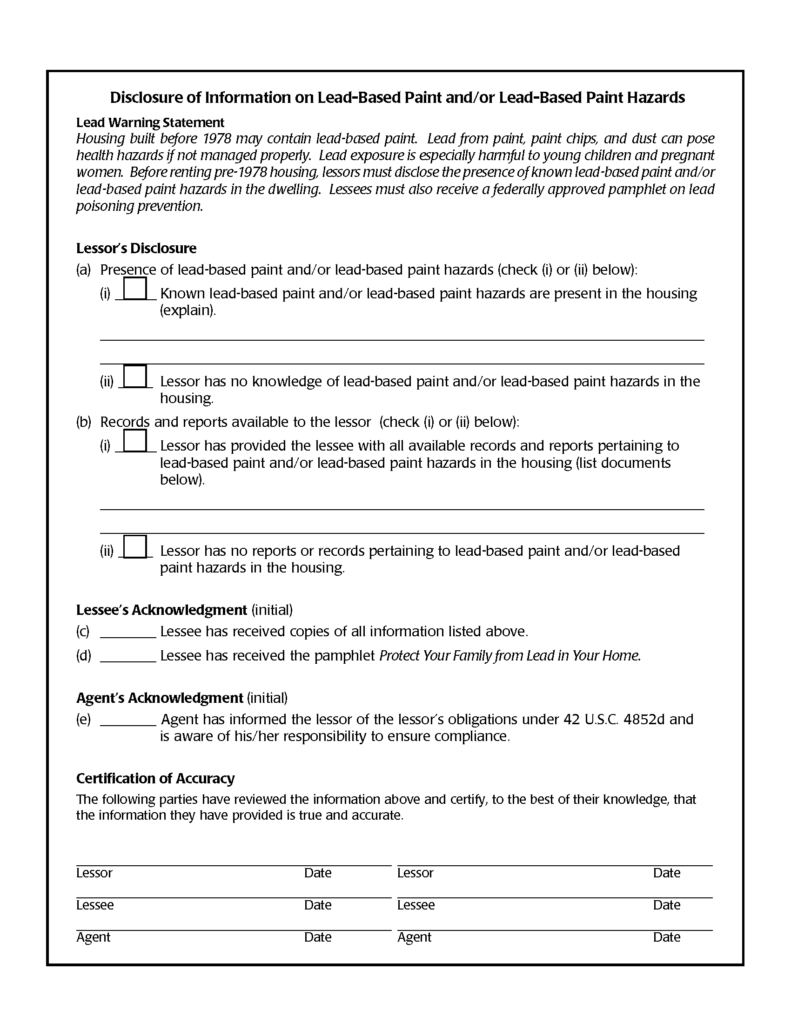 Lead-Based Paint – If the property being sold was built prior to 1978, the seller must disclose the presence of lead-based paint or lack thereof to the buyer before the sale is completed.
Download: PDF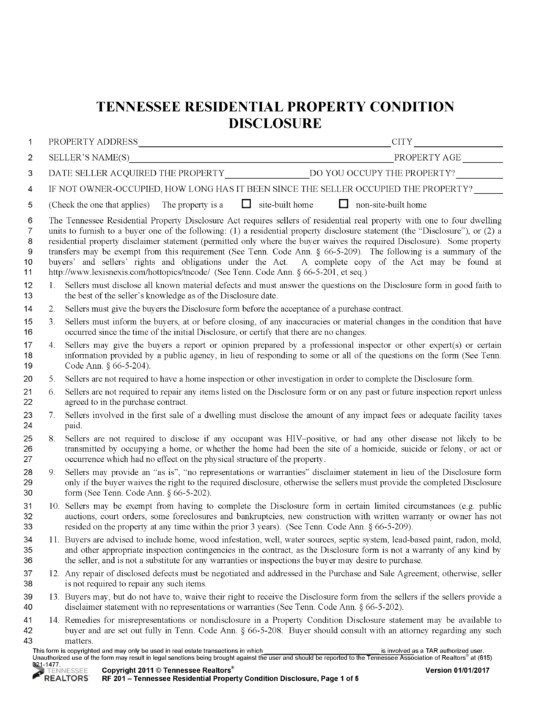 Property Disclosure Statement (§ 66-5-202) – Informs the buyer about the physical condition of the property. If the buyer accepts the property in "as-is" condition, this disclosure is not required.
Download: PDF
---
 Buyer Beware
In accordance with state law, if the buyer to signs a waiver stating that they accept the property in "as-is" condition and acknowledge that the seller makes no guarantees or warranties regarding the property's state of repair, the seller is not liable for any property defects. This waiver is usually included as a section of the purchase agreement. If the buyer does not sign such a waiver, the seller will need to complete a property condition disclosure form in accordance with § 66-5-202.
---