The Vermont residential purchase and sale agreement is a contract that allows an interested buyer to make an offer to a property owner, or their agent, to purchase residential property. The completed document describes the terms and conditions of the transaction, including the purchase price, closing costs, closing date, additional deposits (if applicable), and any financing or insurance policy that the buyer will be required to obtain before the transaction can be fulfilled. Once both parties sign the agreement, it becomes legally binding.
Realtor Version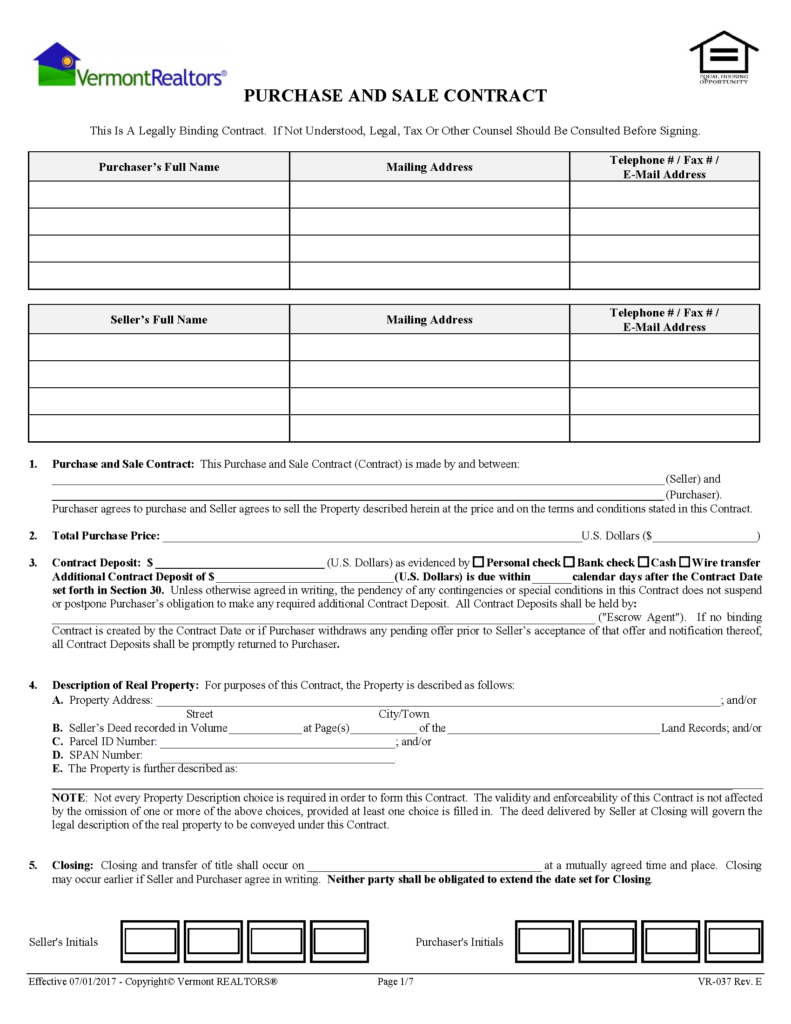 Vermont Realtors Purchase and Sale Contract – This purchase agreement is provided by Vermont Realtors and can be used for any sale of residential property located in the state.
Download: PDF
---
Required Disclosures (5)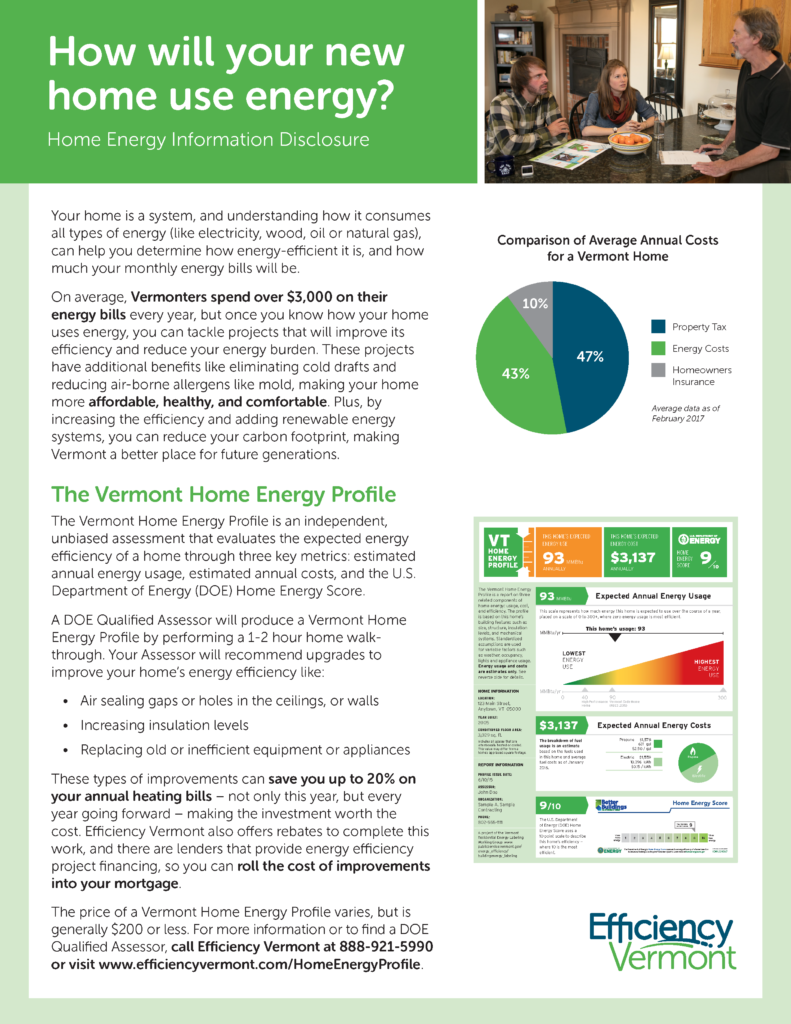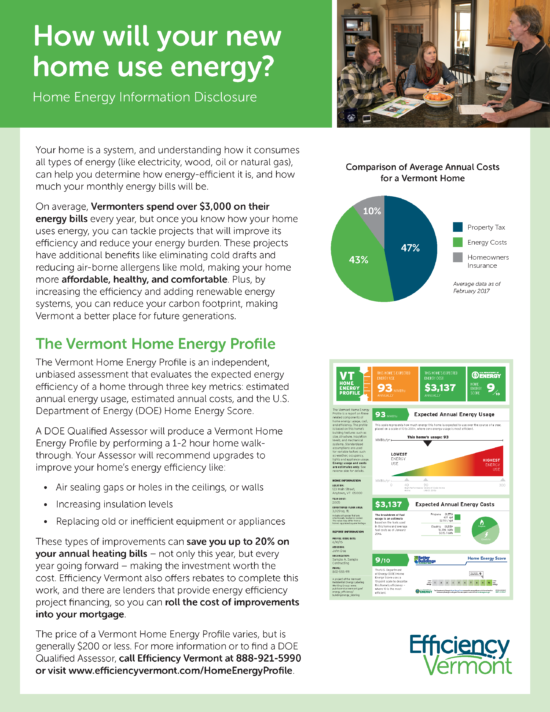 Home Energy Information – Informs home buyers about the optional Vermont Home Energy Profile that can provide them with an assessment of their home's energy efficiency.
Download: PDF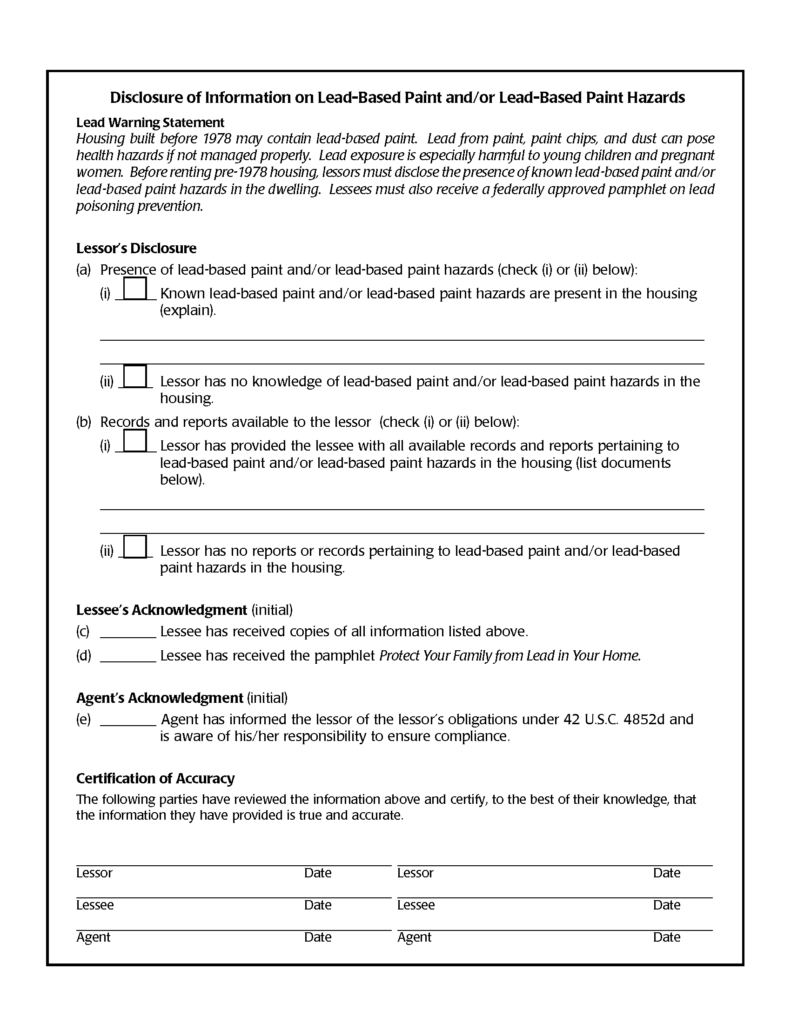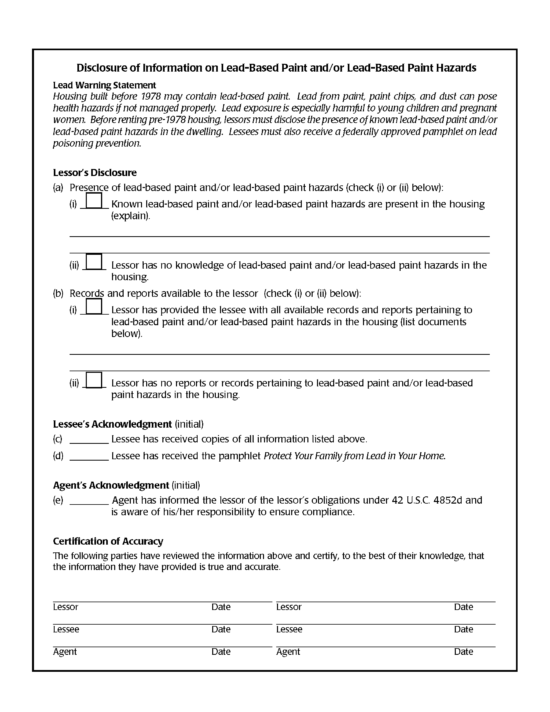 Lead-Based Paint – If the residence being sold was built before 1978, the seller must disclose the presence of lead-based paint on the property to the buyer. Additional related disclosures may also be required depending on the classification of property. Sellers can consult Lead Law – Seller's Obligations and the Asbestos and Lead Information for Property Owners to verify the disclosures that they will need to provide.
Lead Law Disclosures:
Download: PDF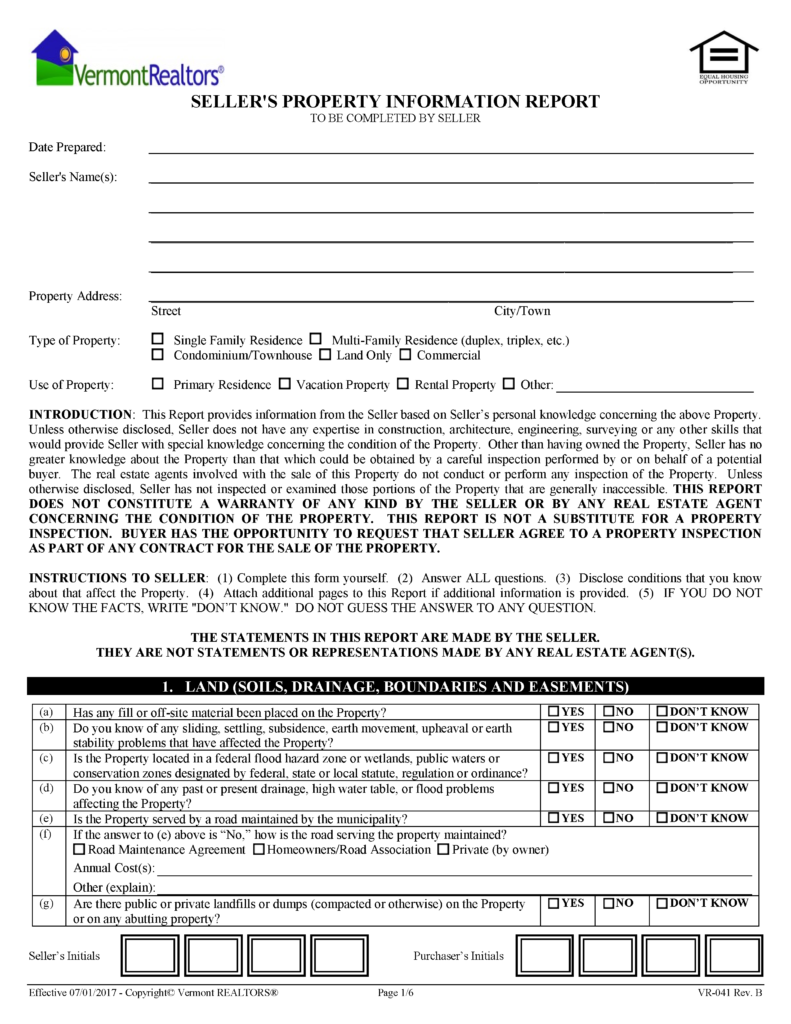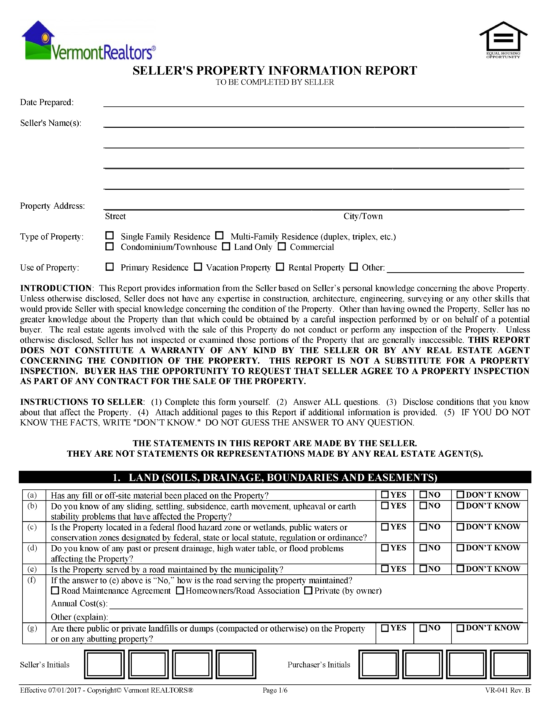 Property Disclosure Statement (§ 2296(4)) – Discloses the property's condition to the buyer. When a licensed agent manages the sale of residential property on the owner's behalf, they must complete this form and give a copy to potential buyers. If the property owner is selling the property without an agent, this disclosure is not required.
Download: PDF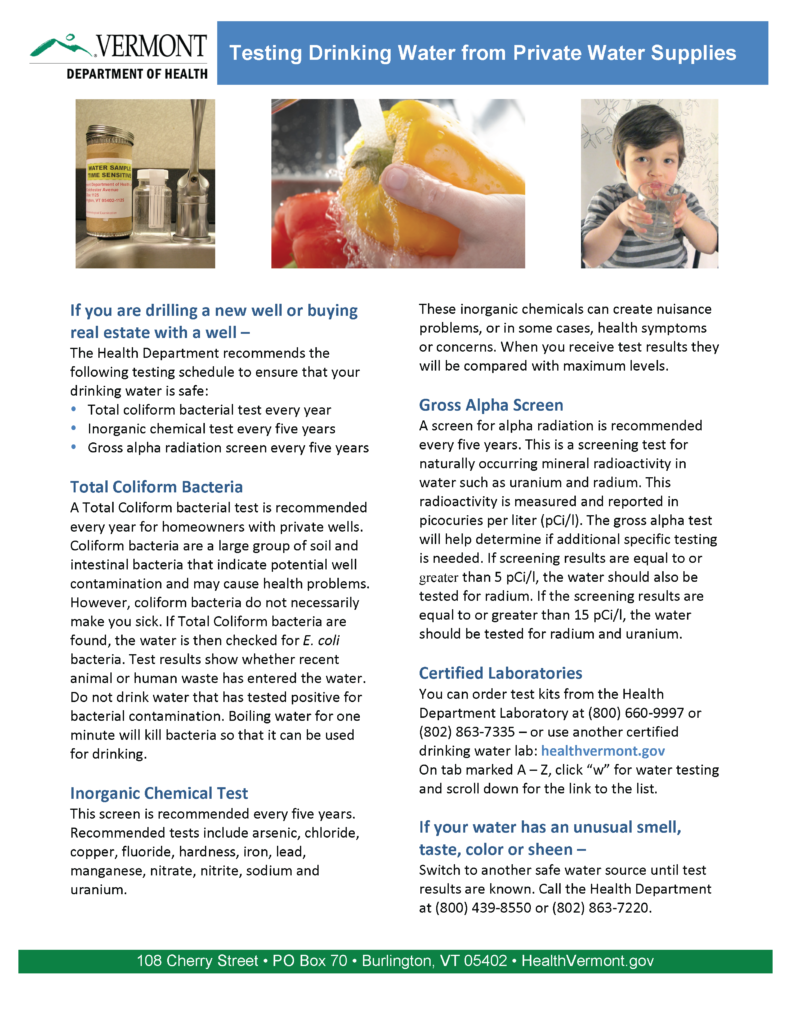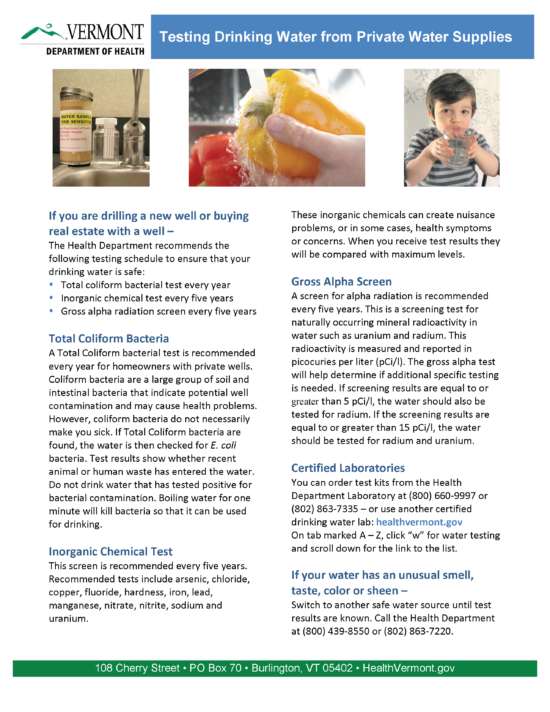 Testing Drinking Water From Private Water Supplies – If the property has a private water system, this disclosure must be given to the buyer to inform them of the Health Department's recommendations for having their water tested. The document also discloses the health risks related with contaminated drinking water.
Download: PDF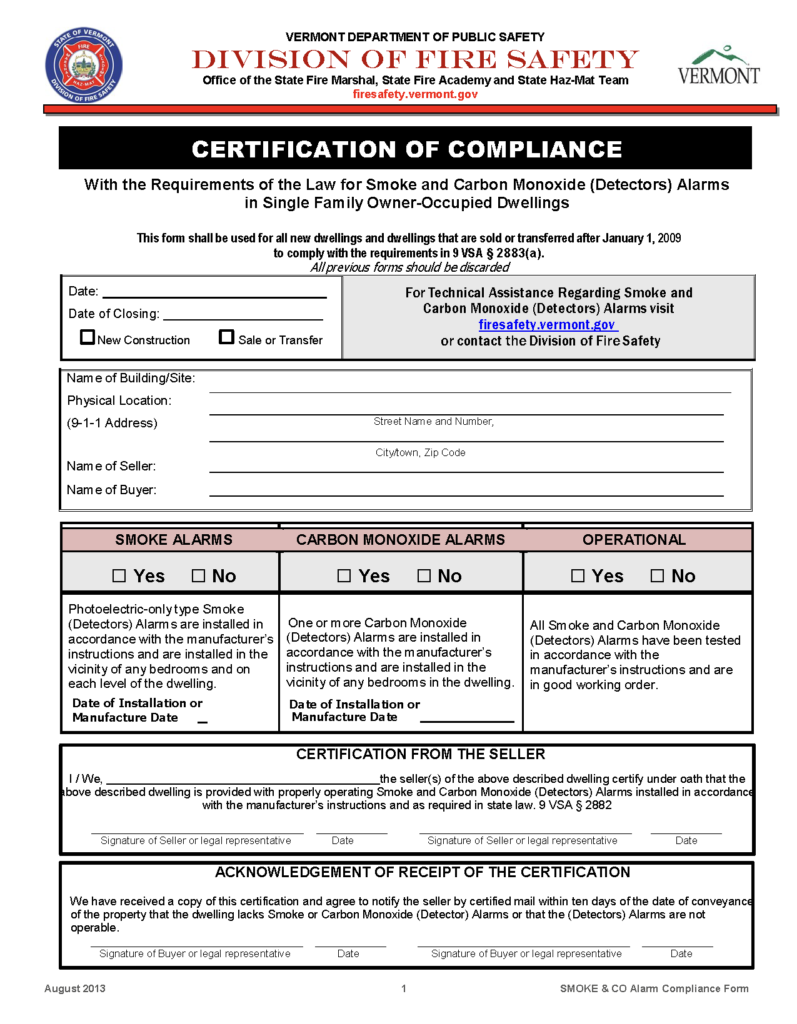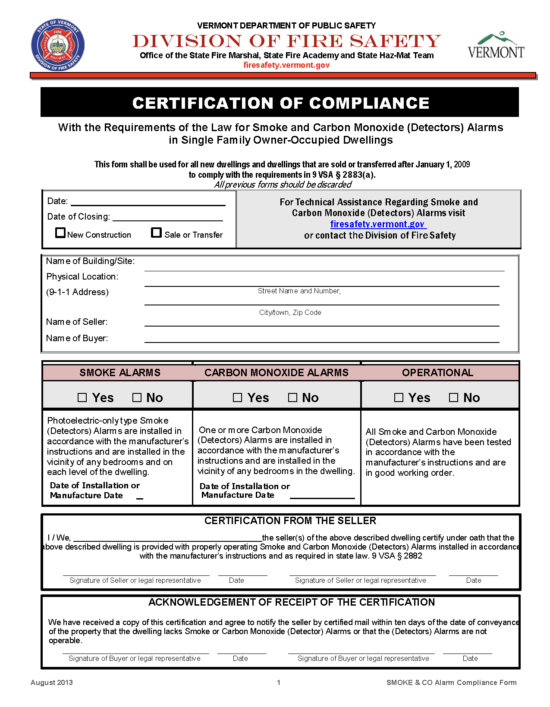 Smoke Detector Certificate (§ 2883(a)) – When selling residential real estate, the seller must complete this form and give it to the buyer to certify that the residence is outfitted with smoke detectors in accordance with legal requirements.
Download: PDF
---
Buyer Beware
Under Vermont law, an owner doesn't need to disclose material defects to the buyer when selling residential property. Sellers are only required to inform buyers about defects that could directly endanger the buyer's health and safety. However, if a licensed broker is managing the sale, a property information report must be completed and given to the buyer (§ 2296(4)).