An Arizona bill of sale form is a proof of purchase document completed following a successful transaction between a buyer and seller. In many cases, the buyer will be required to prove that they purchased the property in question. A signed bill of sale can be used for that very purpose. There are government-issued forms for both vehicles and vessels that can be used when registering the new purchase with the appropriate government bodies. A general bill of sale can be executed to record any type of transaction whatsoever, so long as the items sold are sufficiently detailed.
Types (4)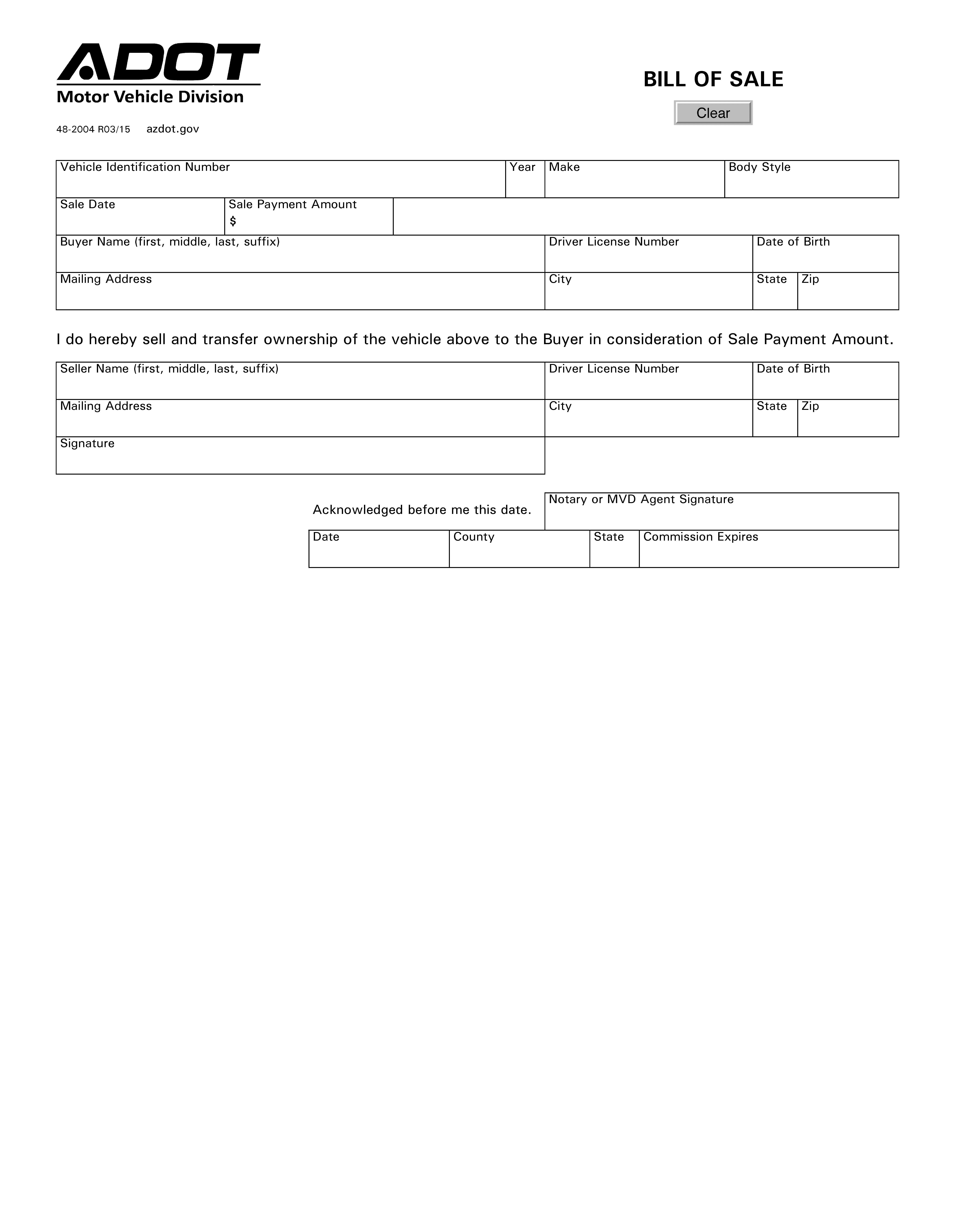 Motor Vehicle Bill of Sale – A receipt for the sale of a used car, truck, or other motor vehicle. The buyer and seller must sign the document in the presence of a notary public or MVD agent.

Download: PDF
---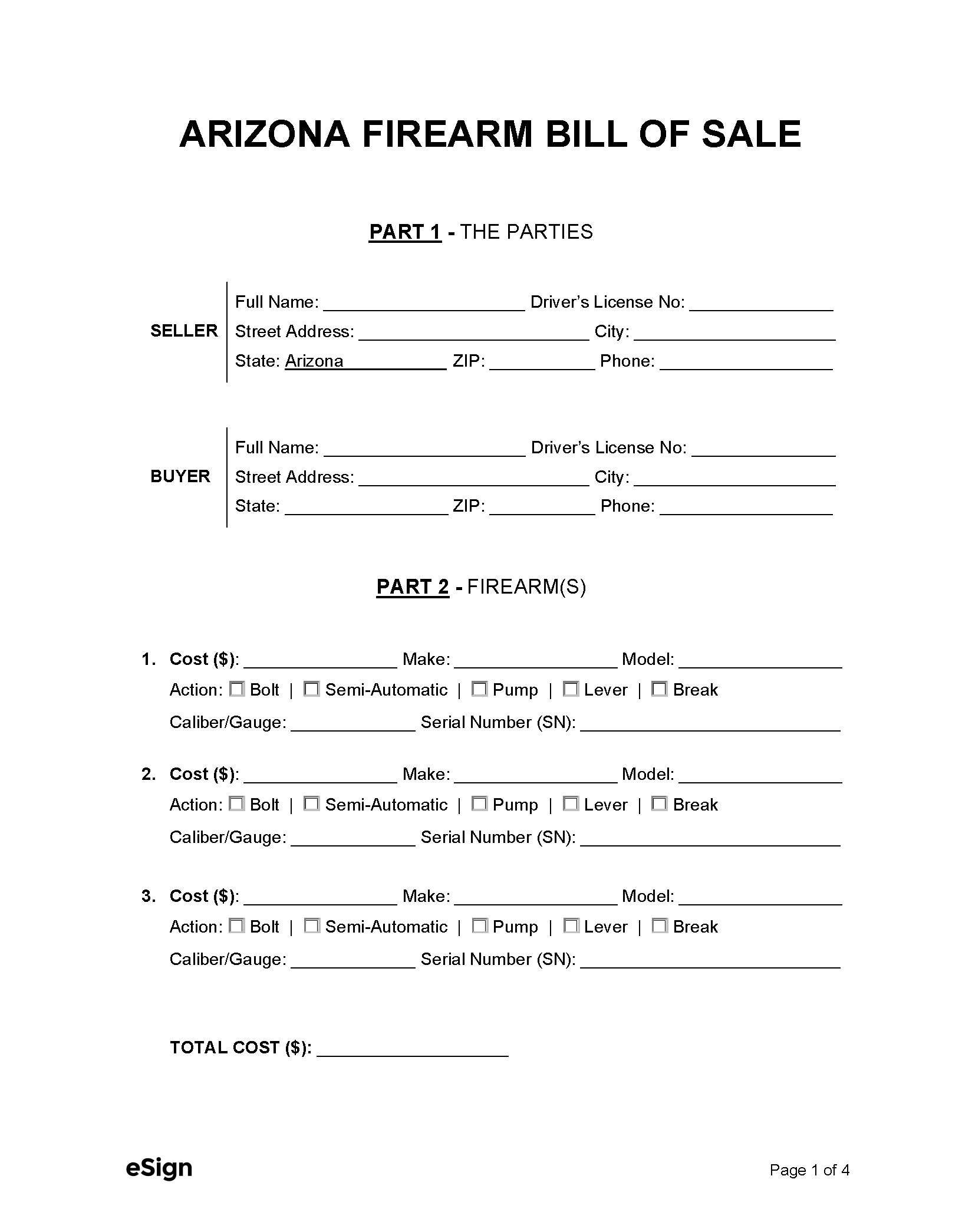 Firearm Bill of Sale – This bill of sale is used to report the transfer of gun ownership in a private transaction.
Download: PDF, Word (.docx), OpenDocument
---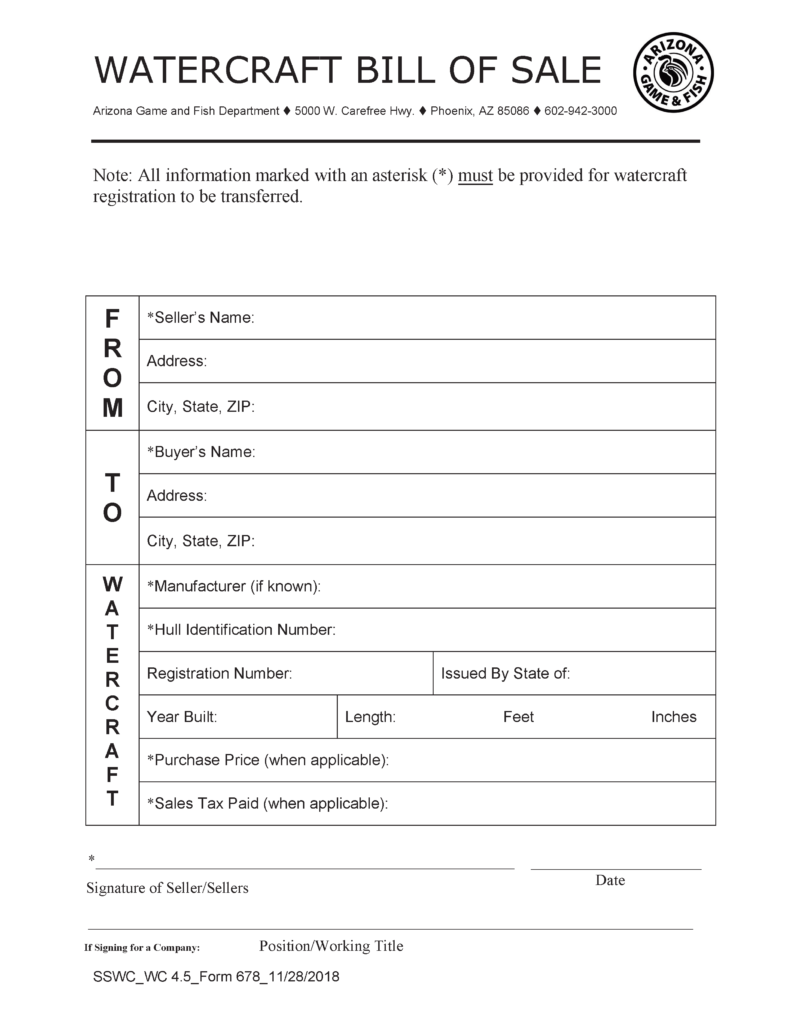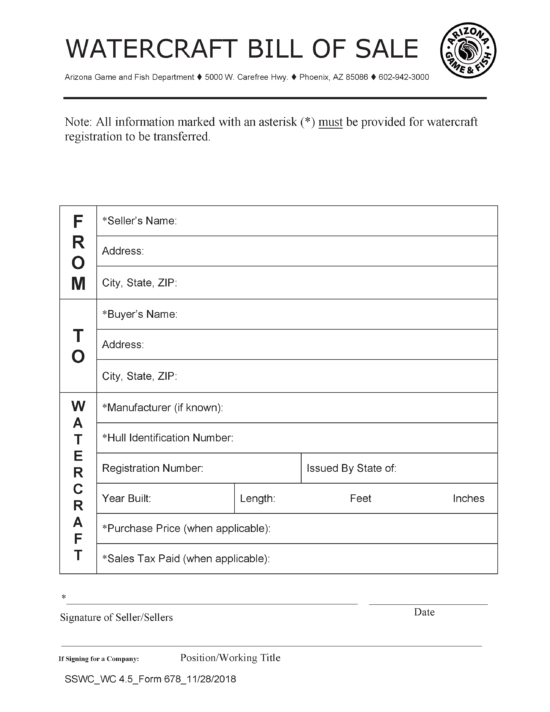 Boat Bill of Sale – Also referred to as a watercraft bill of sale, this document is used to convey the transfer of ownership of a boat from one party to another.
Download: PDF
---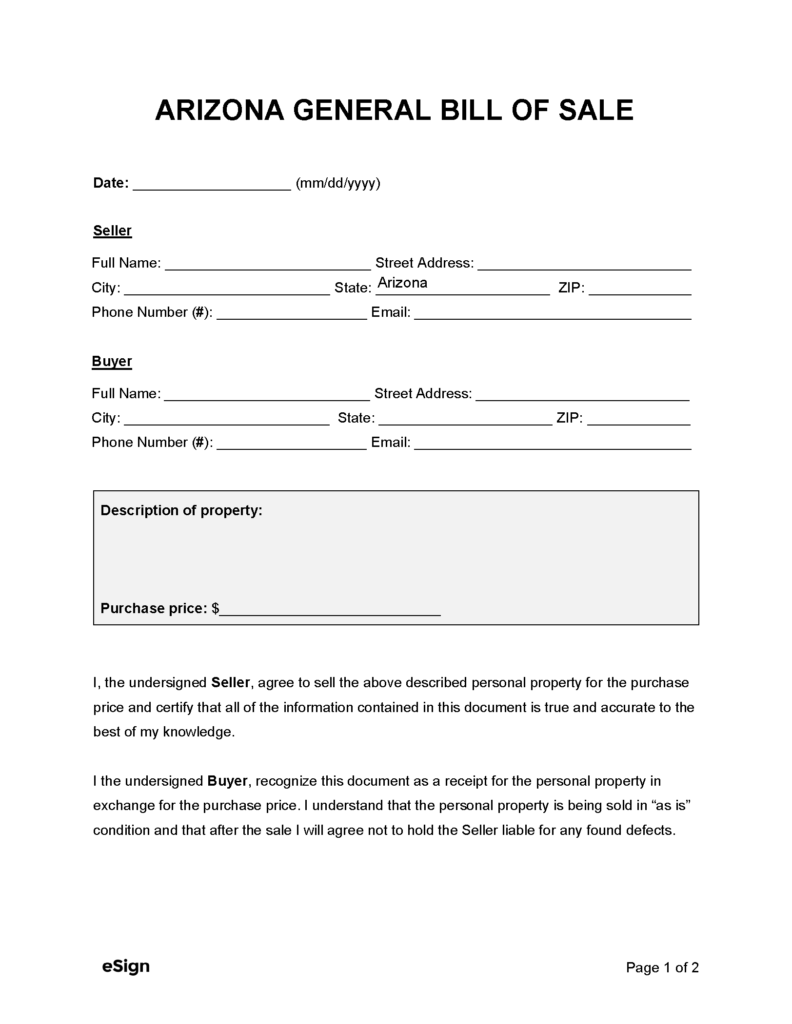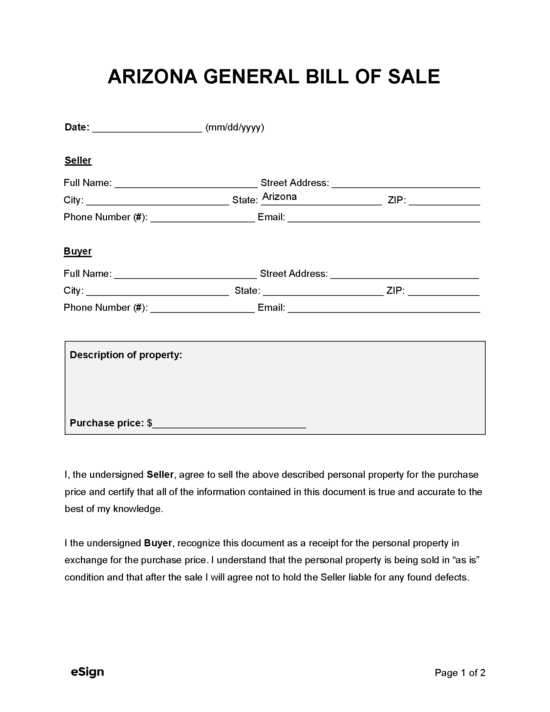 Generic Bill of Sale – A sales receipt that can be used for personal property sold in a private transaction.
Download: PDF, Word (.docx), OpenDocument
---
---
Registration Resources
Motor Vehicle
Firearm
Boat