---
Updated on August 3rd, 2023

A Delaware bill of sale form is a document completed by the parties to a transaction where ownership of personal property was transferred. The buyer and the seller will be required to submit their personal information and signatures. They'll also need to describe the property being sold and the purchase price. A bill of sale is often required during the registration process of newly acquired vehicles and vessels. It may also serve to prove ownership of a firearm. Depending on the items recorded in the transaction, the completed bill of sale document may require notarization to further authenticate the signatures therein.
Types (4)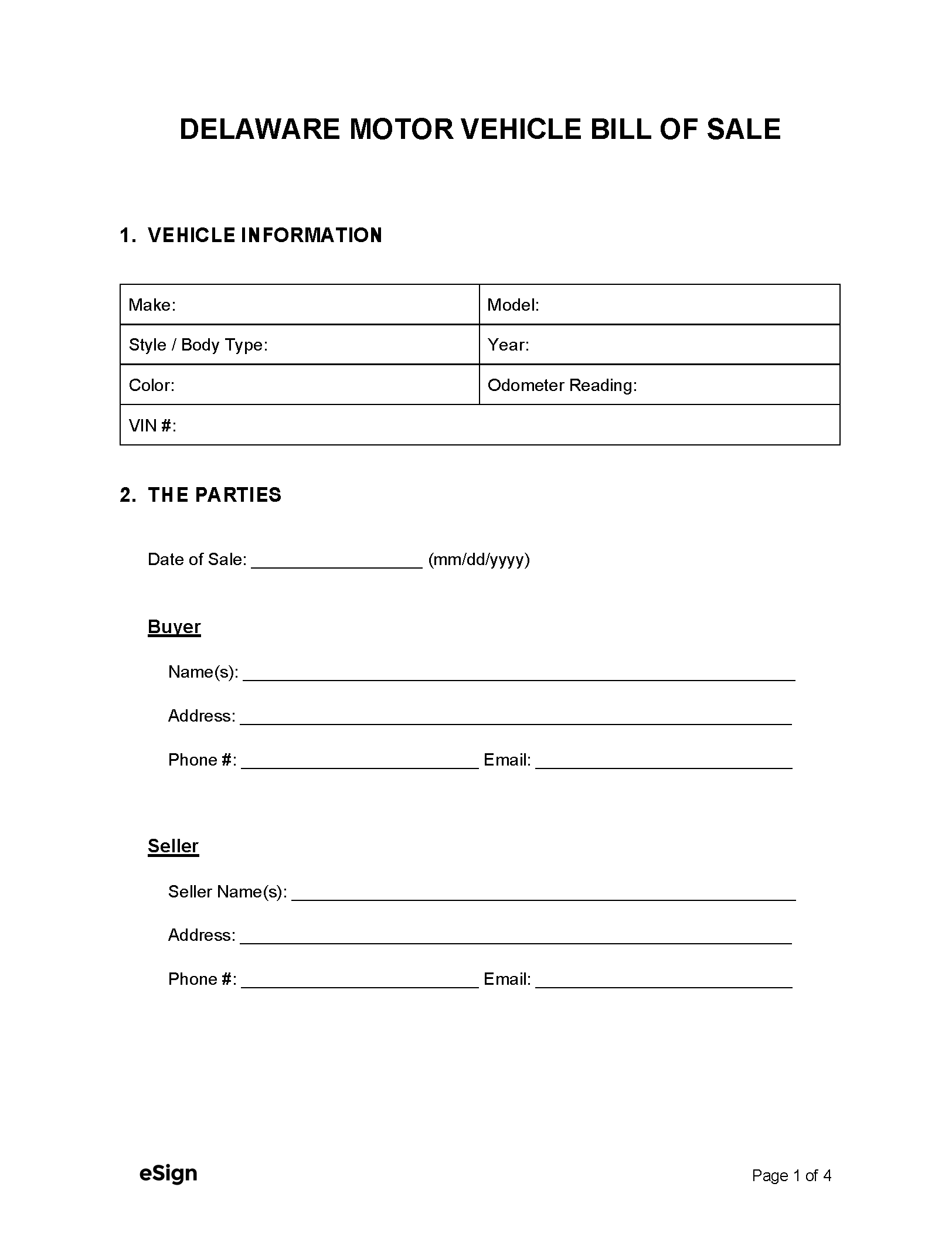 Motor Vehicle Bill of Sale – This bill of sale demonstrates that a seller transferred ownership of their vehicle to a buyer in a private transaction.

Download: PDF, Word (.docx), OpenDocument
---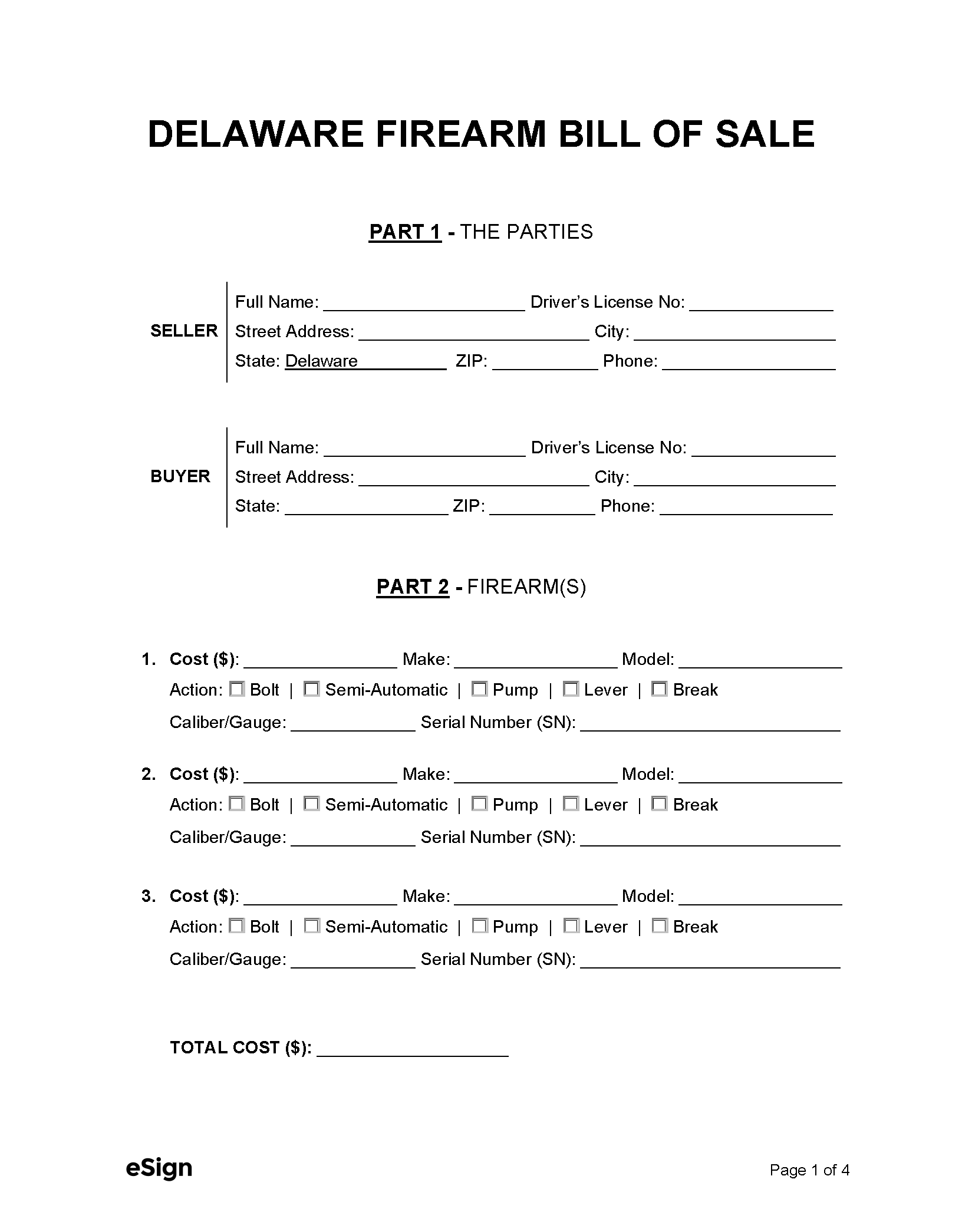 Firearm Bill of Sale – Drafted upon the sale of a firearm to report the sales information and document the transfer of ownership.
Download: PDF, Word (.docx), OpenDocument
---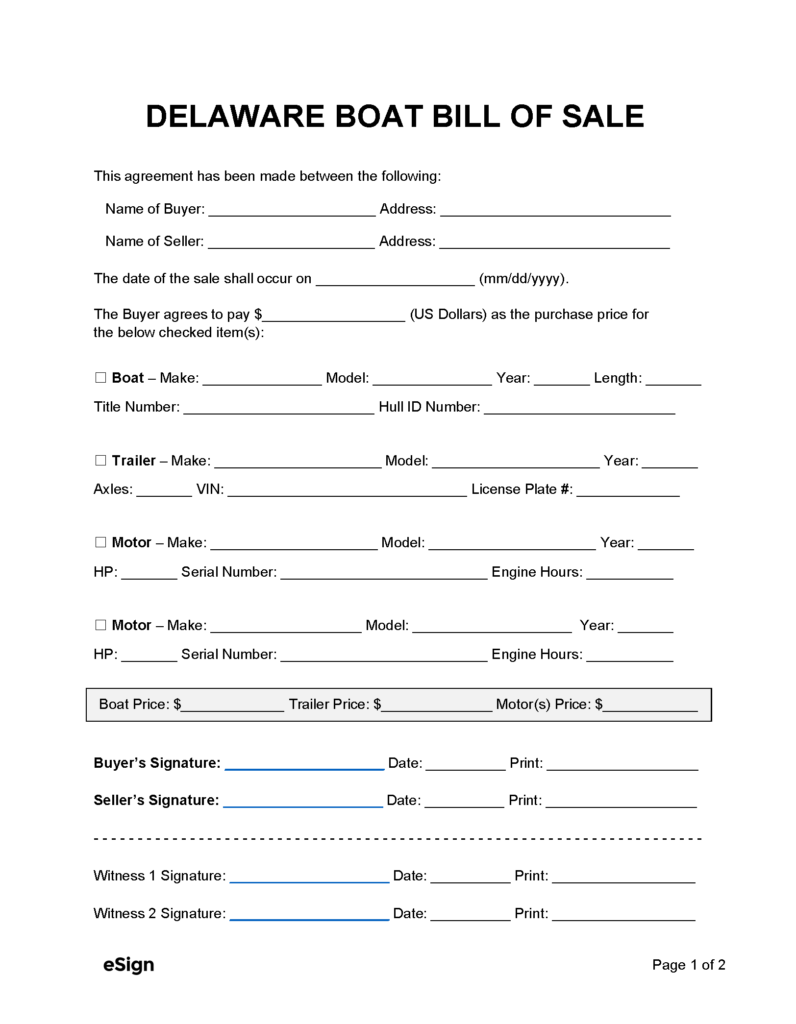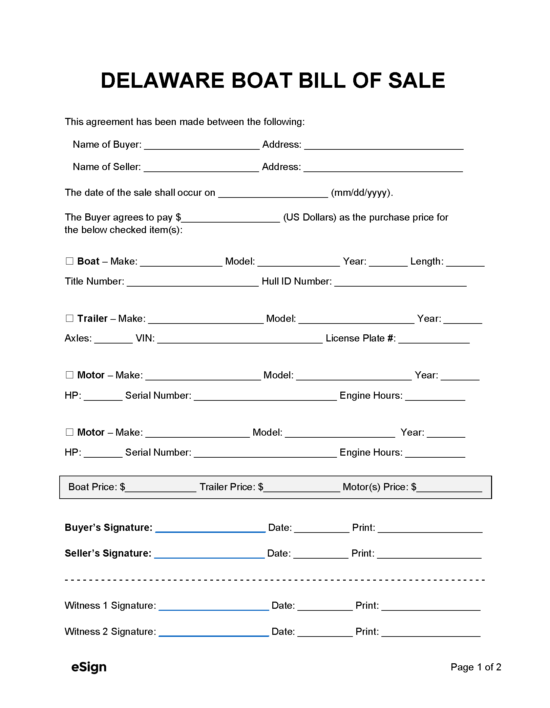 Boat Bill of Sale – A document executed by a buyer and seller who have concluded the sale and purchase of a water vessel.
Download: PDF, Word (.docx), OpenDocument
---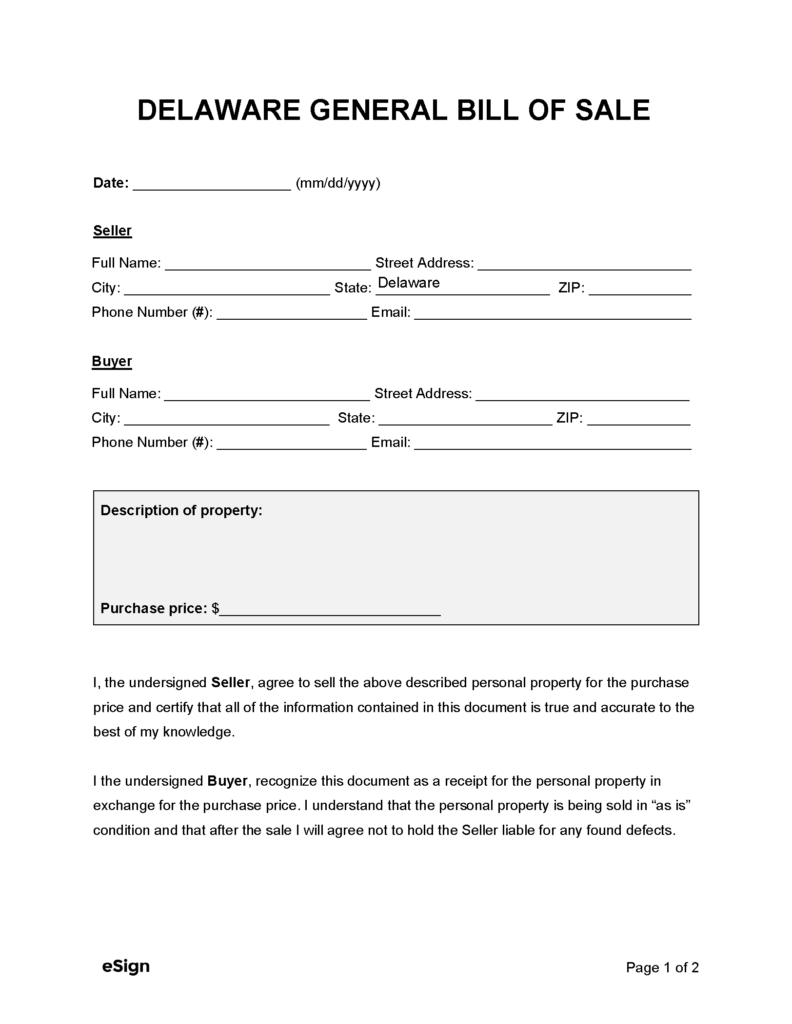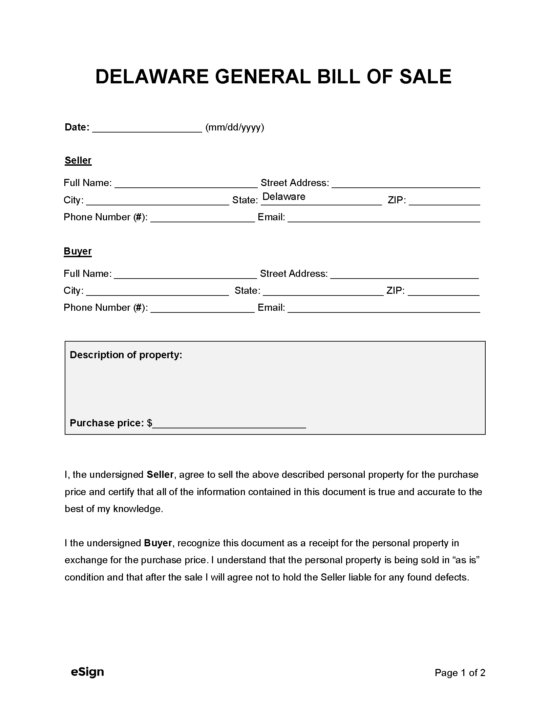 Generic Bill of Sale – A sales receipt that is used for the general sale of used goods between a private seller and a buyer.
Download: PDF, Word (.docx), OpenDocument
---
---
Registration Resources
Motor Vehicle
Firearm
Boat