An Indiana bill of sale details the sale of an item that was purchased from a private, unlicensed seller. The completed document will include the purchase price, transaction date, a description of the item, and the parties' contact information and signatures. If the item being sold is a motor vehicle or boat, the vehicle's identification number, year, make, and model will also need to be provided. Executing a bill of sale protects the buyer and the seller from liability regarding the item's ownership and purchase. Furthermore, the document is accepted as proof of ownership for the registration and titling of used vessels in the buyer's name.
Types (4)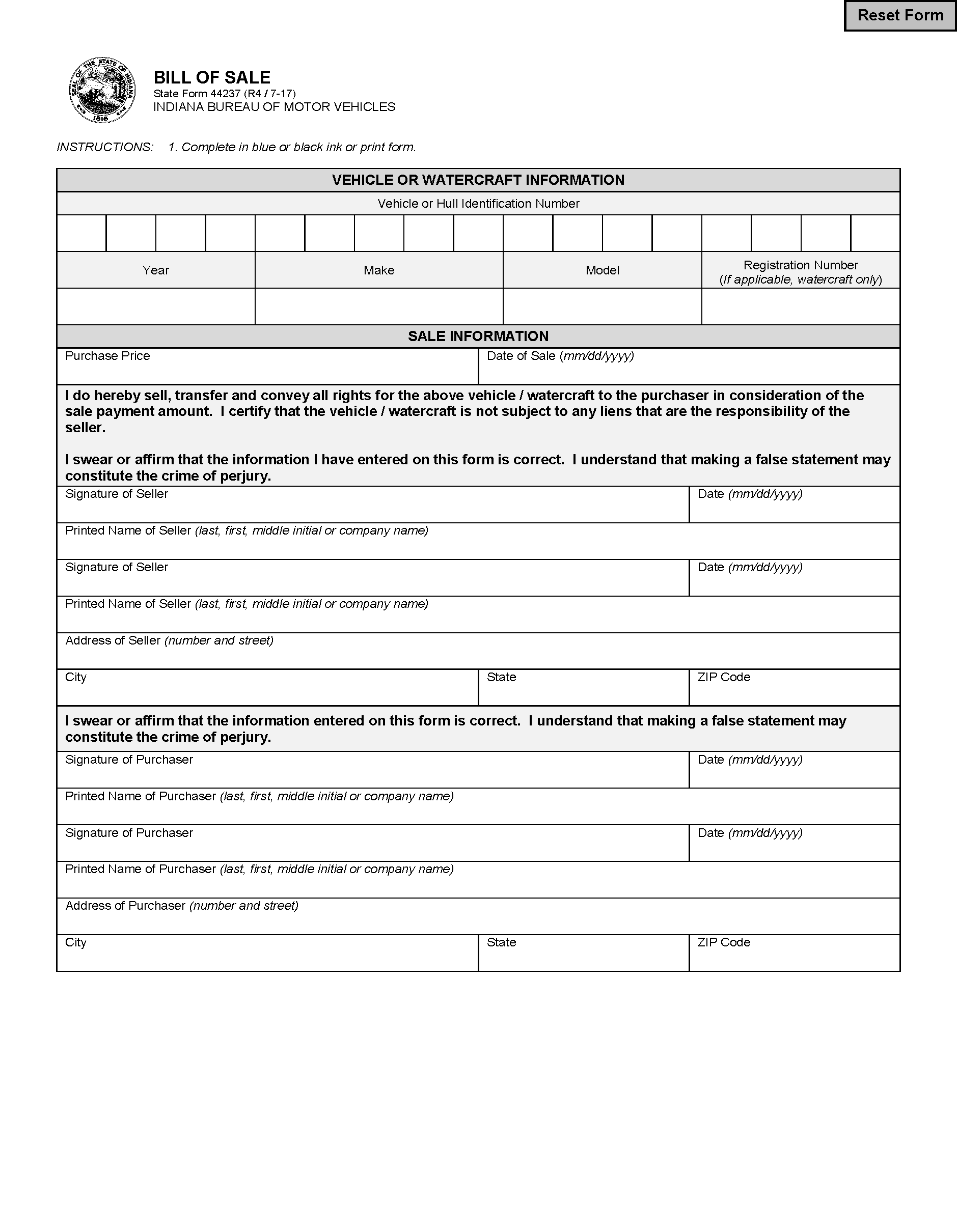 Motor Vehicle Bill of Sale
– A sales receipt that records the selling of a motor vehicle to a new owner.
Download: PDF
---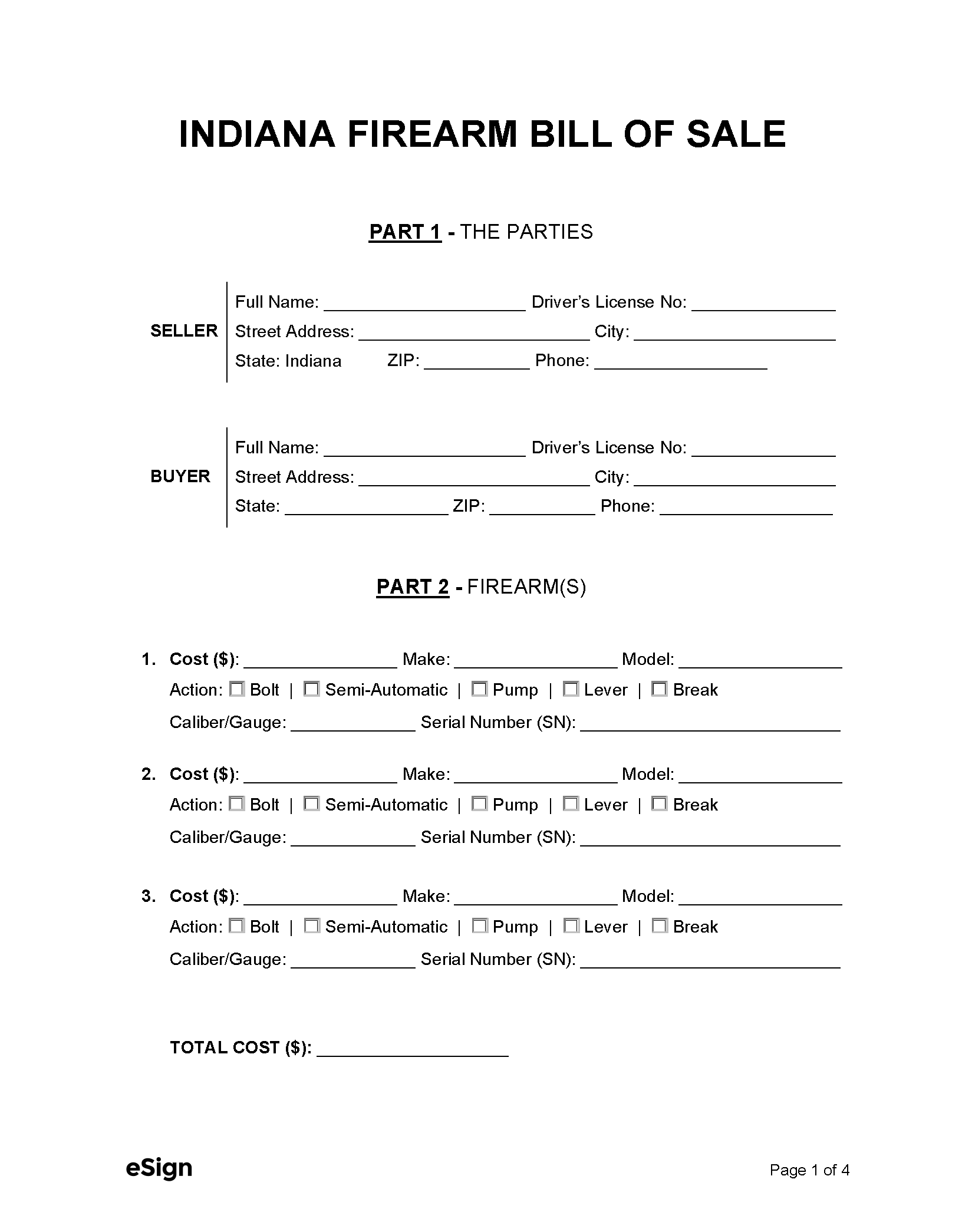 Firearm Bill of Sale – Used to document a transaction between a buyer of a firearm and an unlicensed, private seller.
Download: PDF, Word (.docx), OpenDocument
---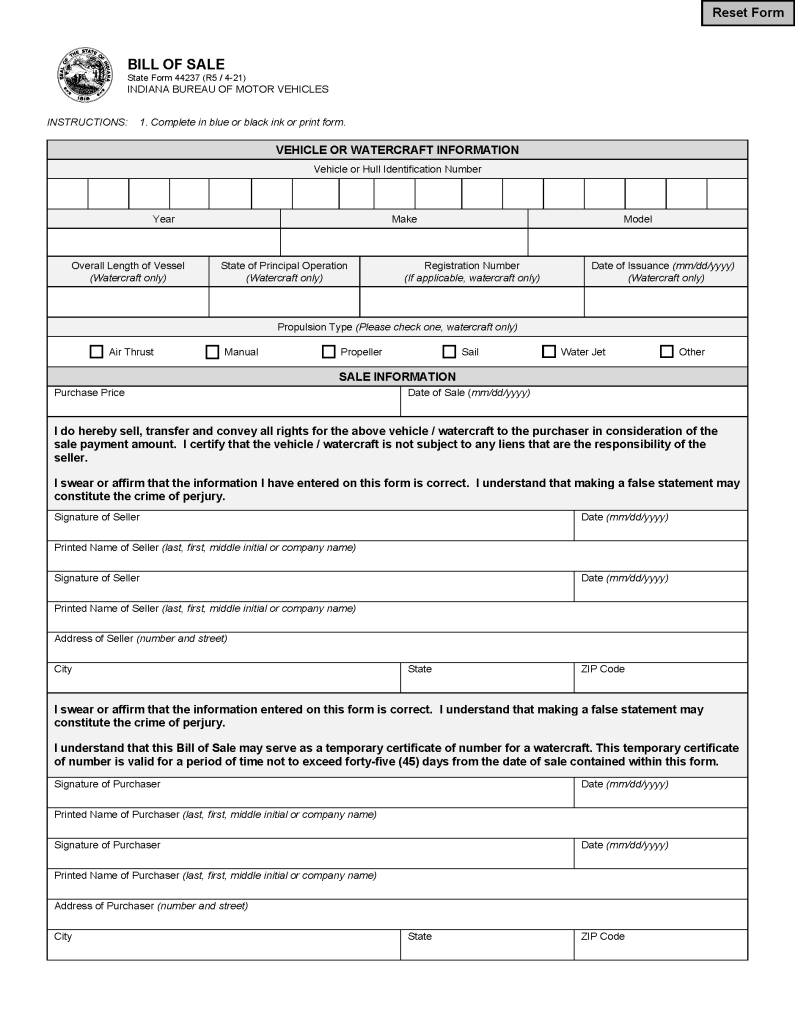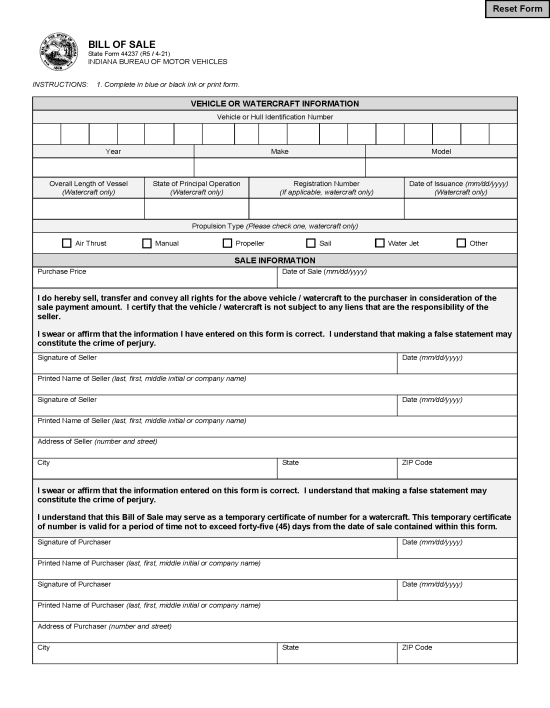 Boat Bill of Sale – Records a watercraft transaction between a private seller and a buyer, including the date of the sale, the sale price, and the signatures of the parties.
Download: PDF
---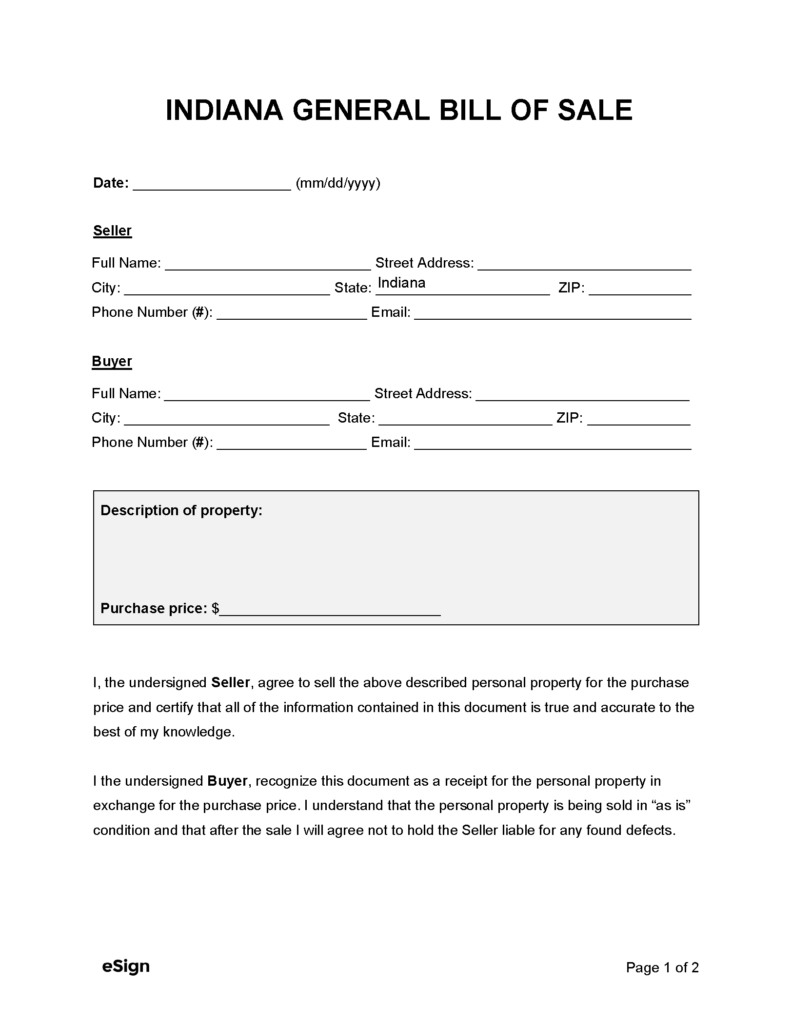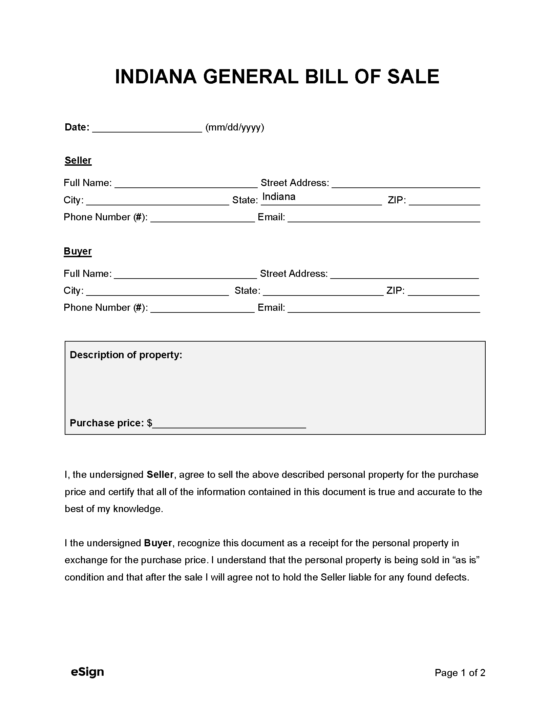 Generic Bill of Sale – A general proof of purchase that can be used for selling any type of item that doesn't require special registration (e.g., clothing, furniture, electronics, kitchenware, antiques, and collectibles).
Download: PDF, Word (.docx), OpenDocument
---
---
Registration Resources
Motor Vehicle
Firearm
Boat