A Jet Ski Bill of Sale is a legally binding document given to the buyer of a personal watercraft (PWC) to prove the sale occurred. Bill of sale in hand, the new owner can then register their jet ski to legally ride it around their state's lakes and beaches. The form is uncomplicated, and only requires information on the parties engaging in the transaction, the specs on the jet ski, what it sold for, and everyone's signatures.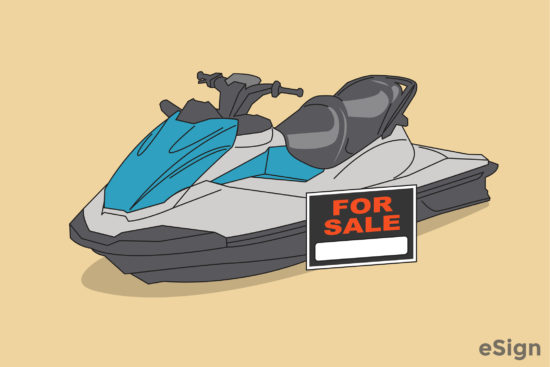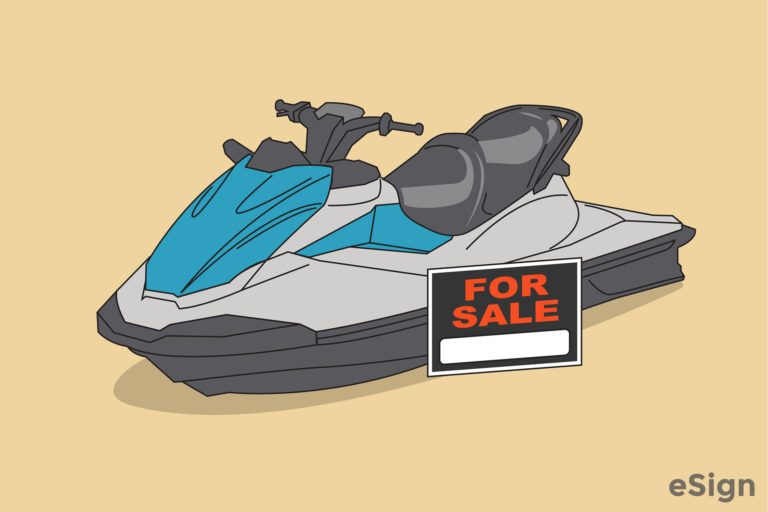 Jet Ski Registration Requirements
The majority of states require jet skis to be registered in the same manner as a standard boat. This process varies based on the state, but in general, the owner will need to bring the bill of sale, their ID, cash for paying the required fees (should be under $75), and a state-specific application for registration. See your state's registration office for more information.
Frequently Asked Questions (FAQ)
Below are answers to commonly asked questions relating to personal watercraft:
Do you need a boating license for a jet ski?
If the state you are registering the jet ski requires boating licenses for standard boats, then a license is most likely required. This is because states commonly classify PWCs as boats, even though they are only a fraction of the size. It is often based on age, requiring those under 18 to obtain a license to operate a PWC. Even for states that don't require boating licenses, check local laws to ensure there are no age restrictions.
How much is jet ski insurance?
According to TrustedChoice, a person can look to spend an average of $300 to $500 for PWC insurance. As they point out, however, insurance is priced to the individual – there are no set amounts. Factors include the purchaser's age, driving record, the plan that's chosen, and the speed/model of jet ski.
How much should I sell my jet ski for?
The factors that are involved in the pricing of a jet ski include its age, cc's (power), make, model, and condition. The current state of the market can heavily impact the sale as well. For states that experience a cold winter, the majority of jet ski sales will take place in spring and throughout the summer. Seeing what others sell for is the easiest method – go to PWC Trader and search for make and models similar to yours.