---
Updated on July 4th, 2023

A Louisiana bill of sale is a type of sales receipt for personal property sold in private transactions. The document must be signed by the seller and the buyer, who will also need to provide their name, address, and contact information. By executing the document, the parties finalize the sale and affirm that the item has been transferred to the buyer.

When selling a used motor vehicle or boat, the seller must provide the buyer with a signed bill of sale that includes the vehicle's identification number. A boat bill of sale requires notarization in order for it to be accepted when the buyer applies for new registration in their name. Furthermore, motor vehicle bills of sale must be notarized if the vehicle's certificate of title isn't signed or doesn't include the date of sale or selling price.
Types (4)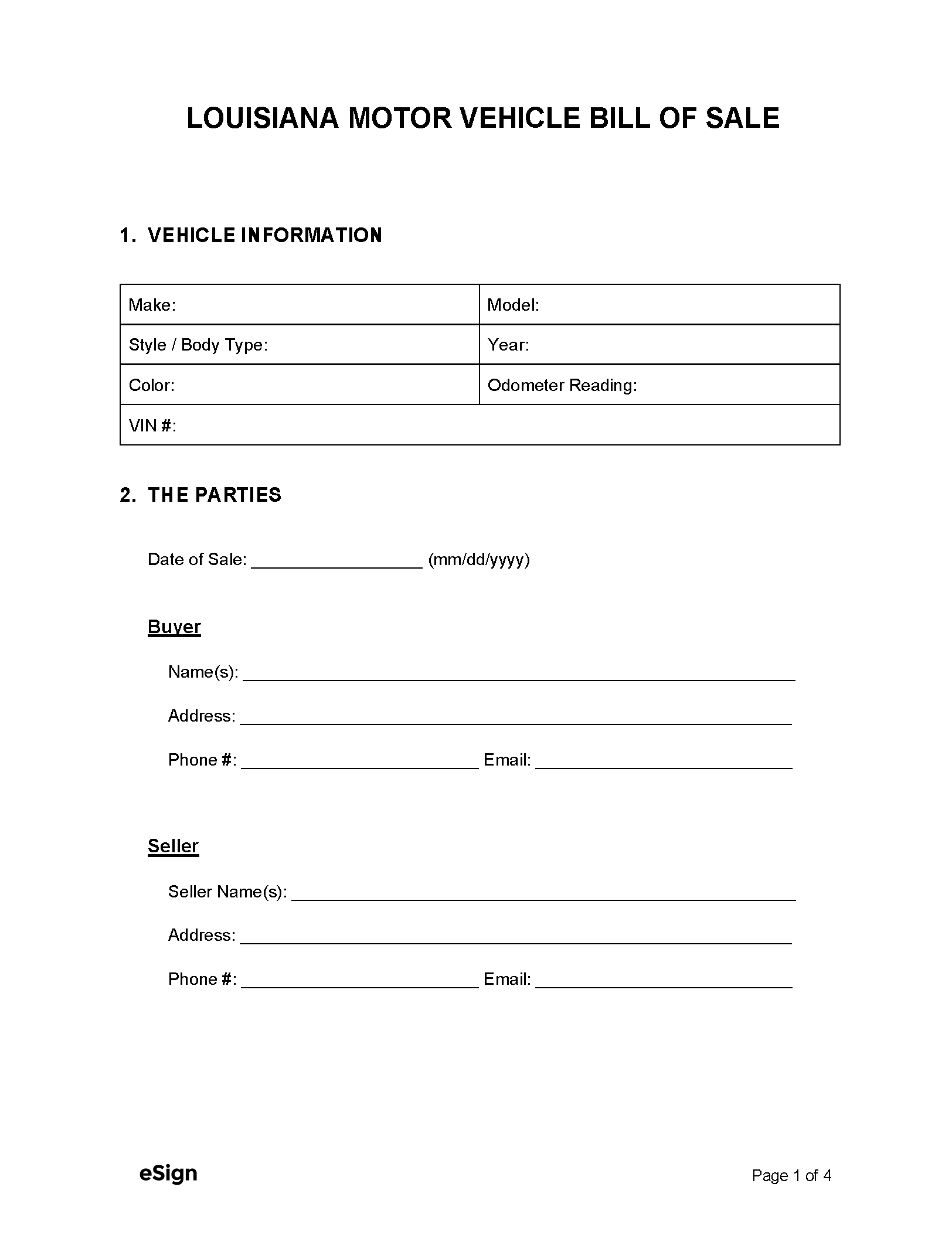 Motor Vehicle Bill of Sale – The motor vehicle bill of sale provides both the seller and the buyer in a vehicle ownership transfer with proof of purchase. This may be necessary when registering a newly-acquired vehicle.

Download: PDF, Word (.docx), OpenDocument
---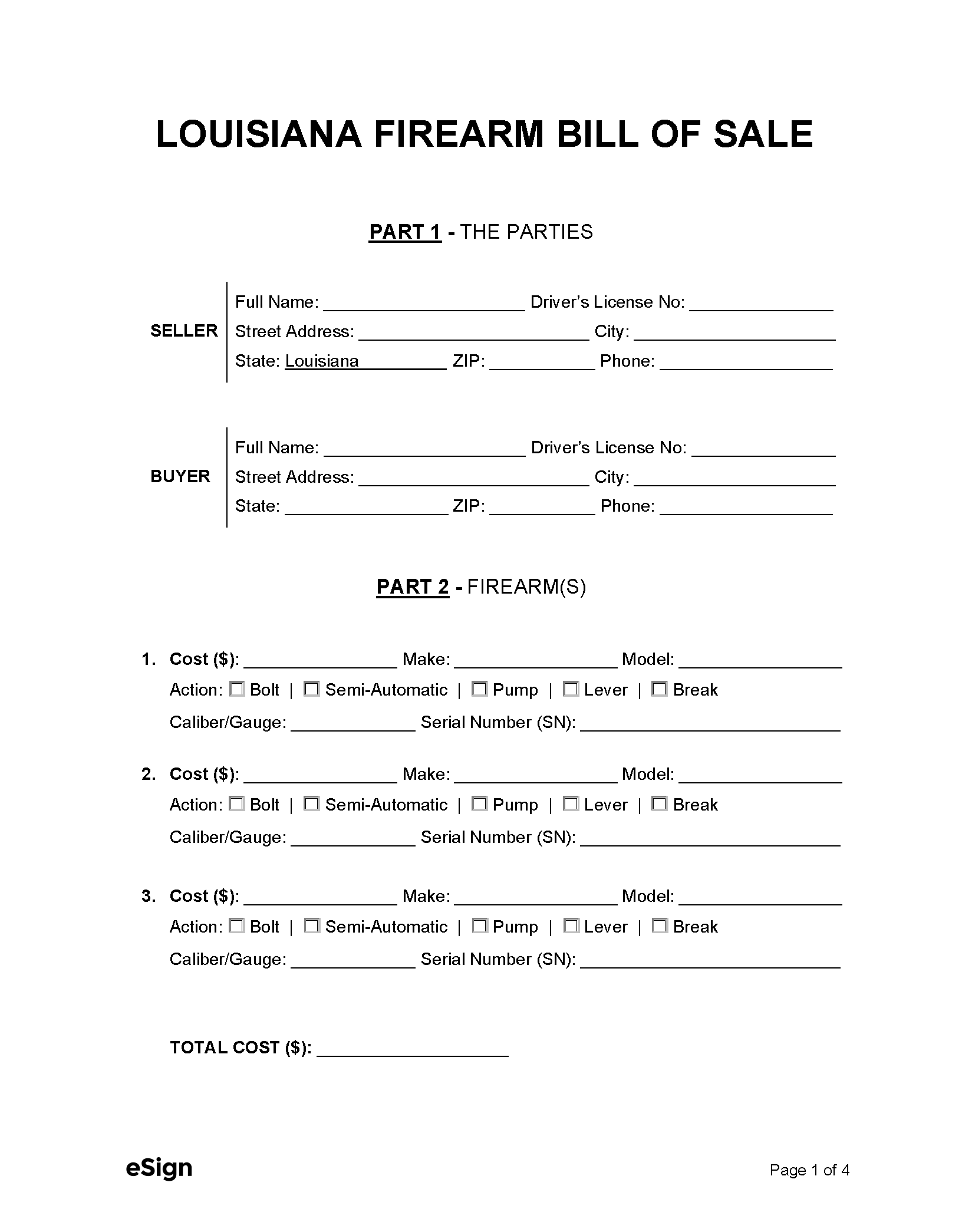 Firearm Bill of Sale – The firearm bill of sale can be used to record the transfer of ownership of a handgun or long gun.
Download: PDF, Word (.docx), OpenDocument
---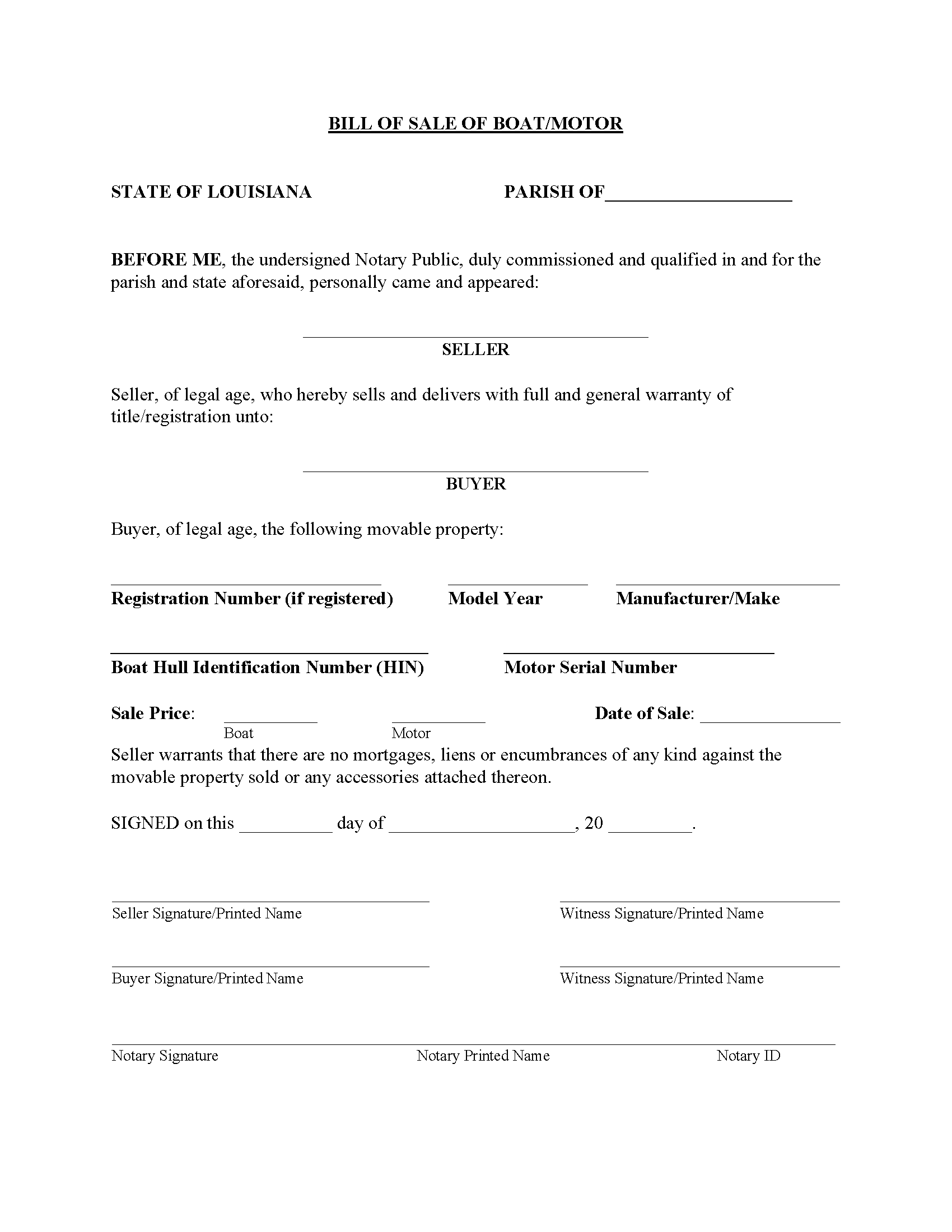 Boat Bill of Sale – This bill of sale documents the purchase of a boat and outboard motor (if included). It must be notarized prior to registration with the Department of Wildlife and Fisheries.
Download: PDF
---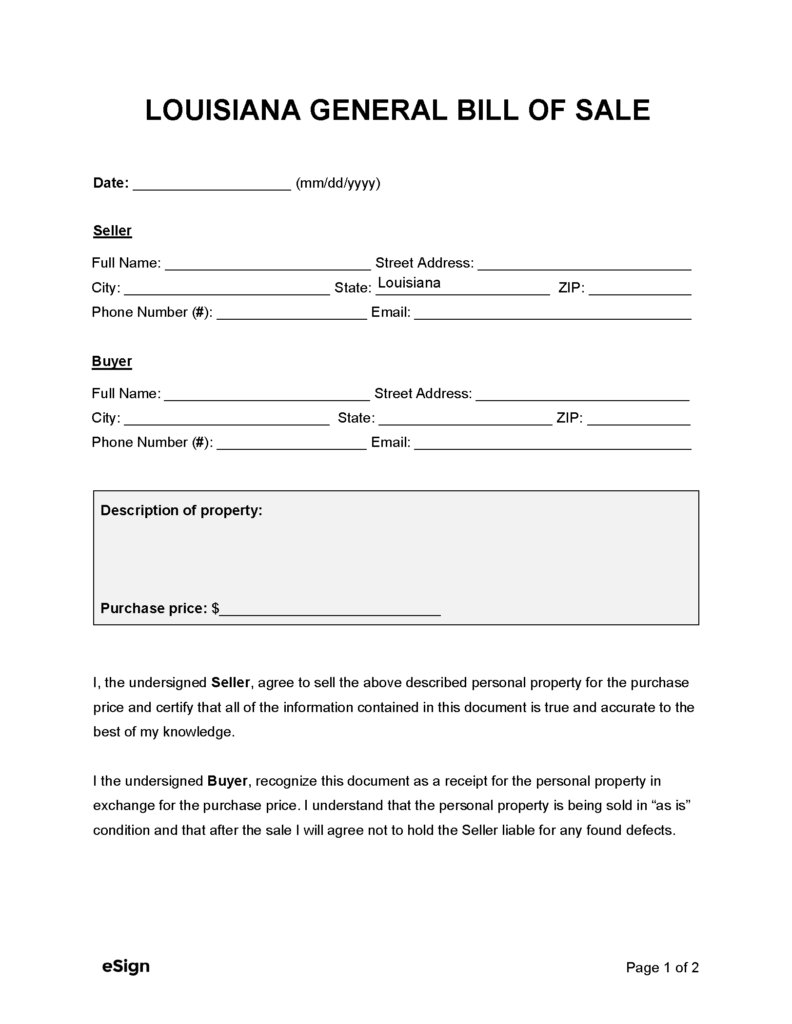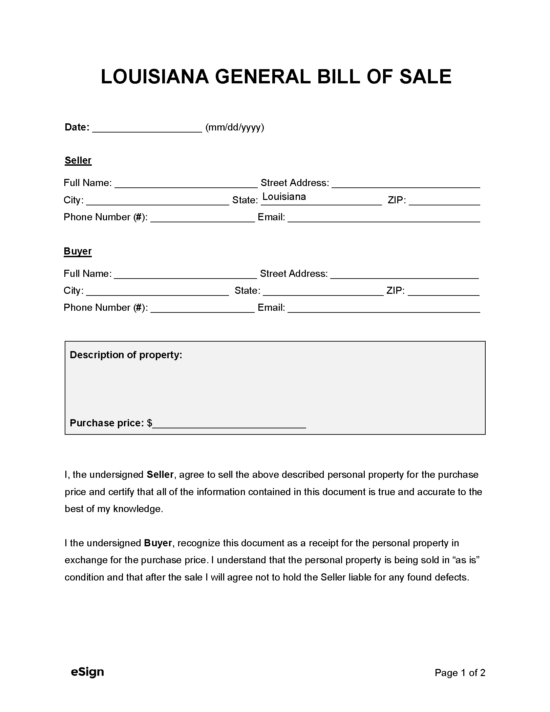 Generic Bill of Sale – A generic, or general, bill of sale records a transaction between a seller and a buyer with regard to the sale of personal property
Download: PDF, Word (.docx), OpenDocument
---
---
Registration Resources
Motor Vehicle
Firearm
Boat