The Missouri bill of sale forms are created to help buyers and sellers document the transfer of ownership of personal property. These forms are types of receipts that include the items that were sold, the date of the transaction, the contact information of both parties, and the parties' signatures to prove authenticity. For an extra layer of validity, the buyer and seller may wish to sign the bill of sale in the presence of a notary public or witnesses. Bills of sale aren't always necessary when buying and seller personal property privately; however, the buyer may need a bill of sale to title or register a vehicle (car, truck, boat, etc.) after the sale.
Types (4)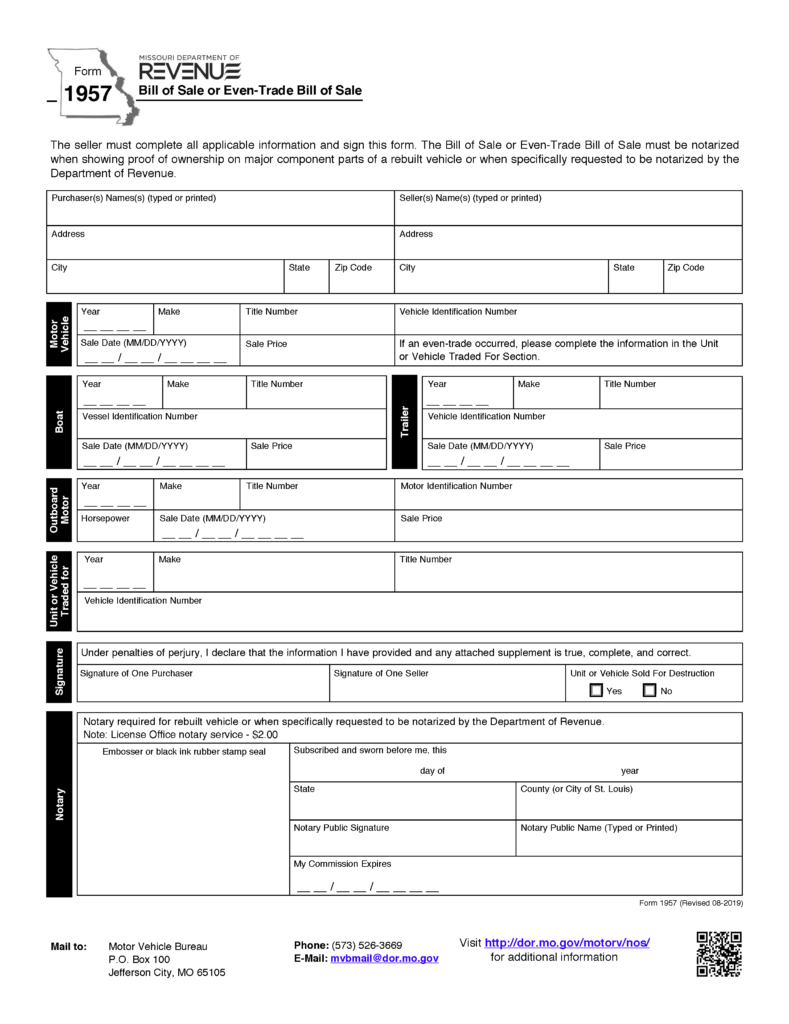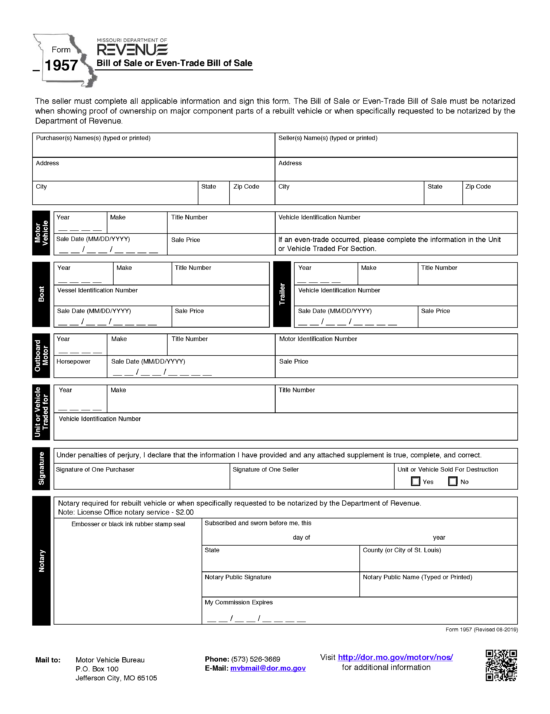 Motor Vehicle Bill of Sale – A receipt for the purchase of a vehicle in the state.

Download: PDF
---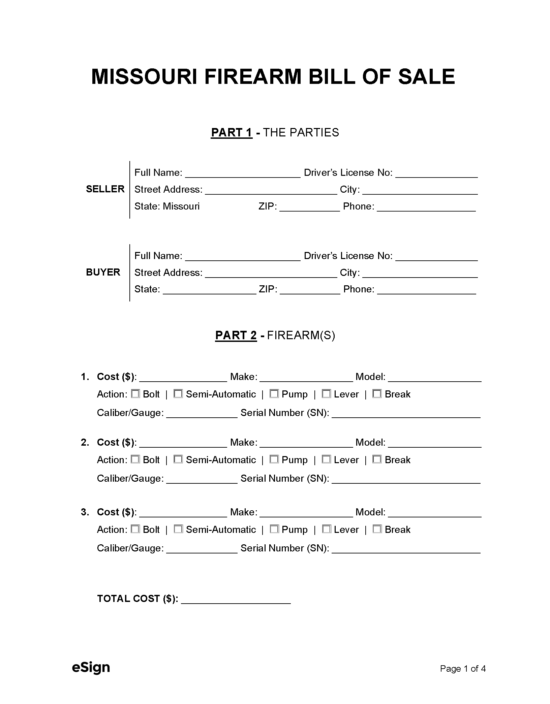 Firearm Bill of Sale – An itemized proof of purchase for the sale of firearm(s) from an unlicensed vendor.
Download: PDF, Word (.docx), OpenDocument
---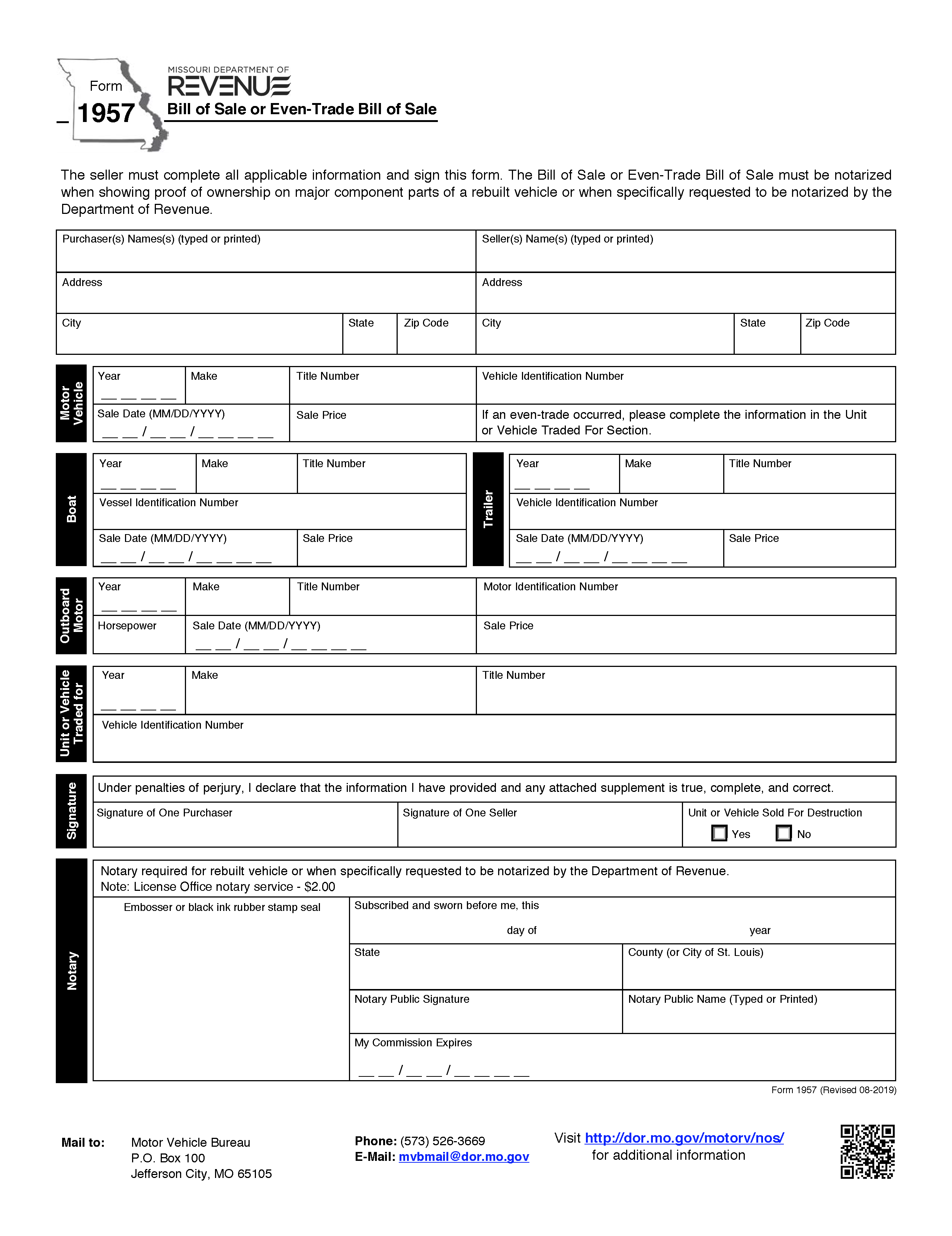 Boat Bill of Sale – Completed when selling a vessel to report the transfer of ownership and provide evidence of the sale.
Download: PDF
---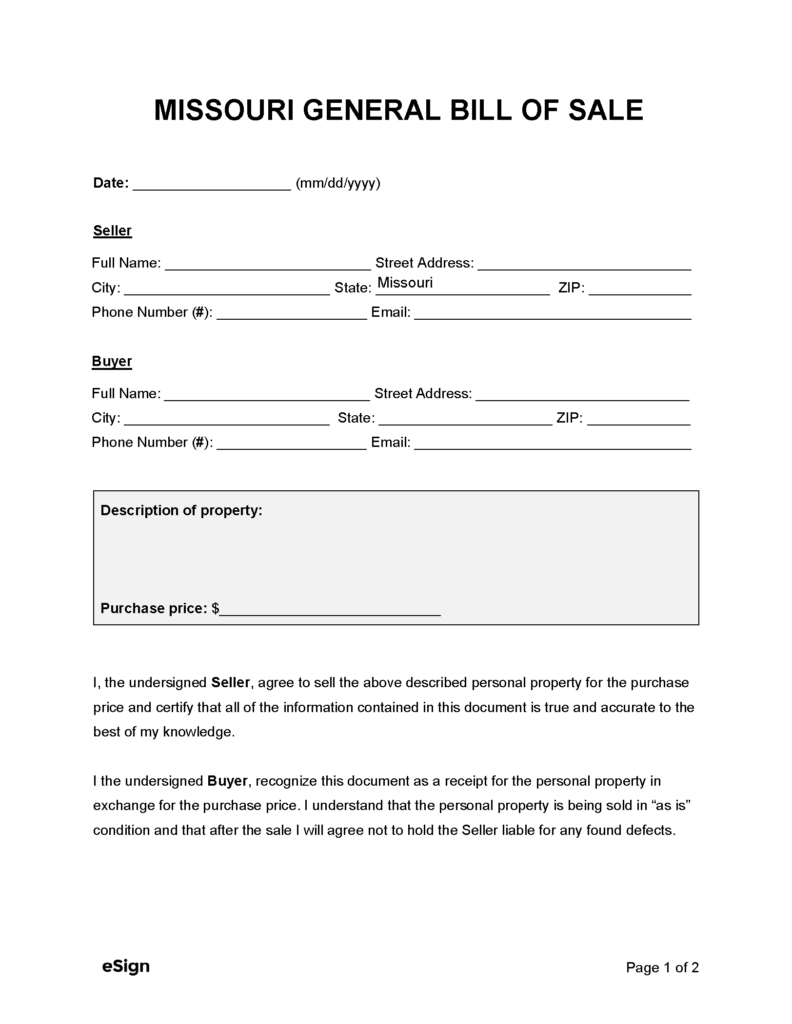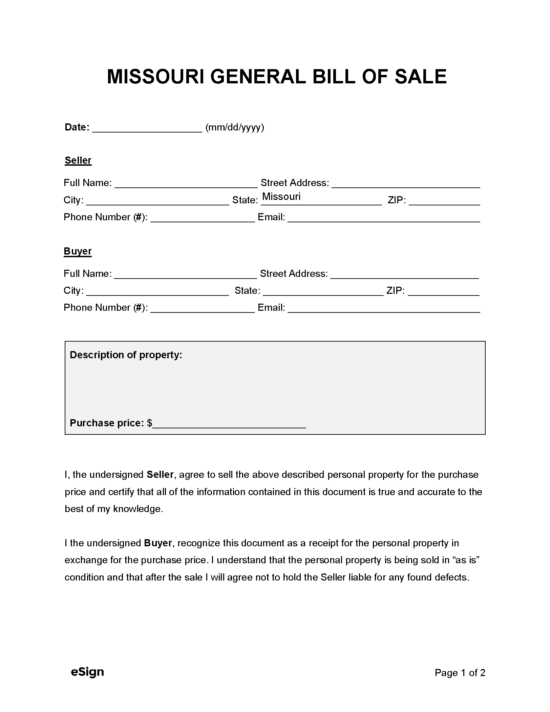 Generic Bill of Sale – A form that documents the purchase and sale of personal property between a seller and a buyer.
Download: PDF, Word (.docx), OpenDocument
---
---
Registration Resources
Motor Vehicle
Firearm
Boat