The North Dakota bill of sale forms are created for the purposes of outlining a private transaction between two (2) parties involving personal property. For motor vehicle sales, the North Dakota Department of Transportation, Motor Vehicle Division provides an official bill of sale to record the transaction. The buyer will need this document to title and register the vehicle in their name (unless the purchase price is written on the vehicle's title by the seller after the sale). A boat bill of sale serves the same purpose; the buyer will need it to register and title the boat. Firearm sales are not required to be recorded, but the parties may wish to complete a bill of sale for their records and in case the buyer needs to prove ownership. A bill of sale includes the names and contact information of the buyer and seller, a description of the property sold, and the final sale price.
Types (4)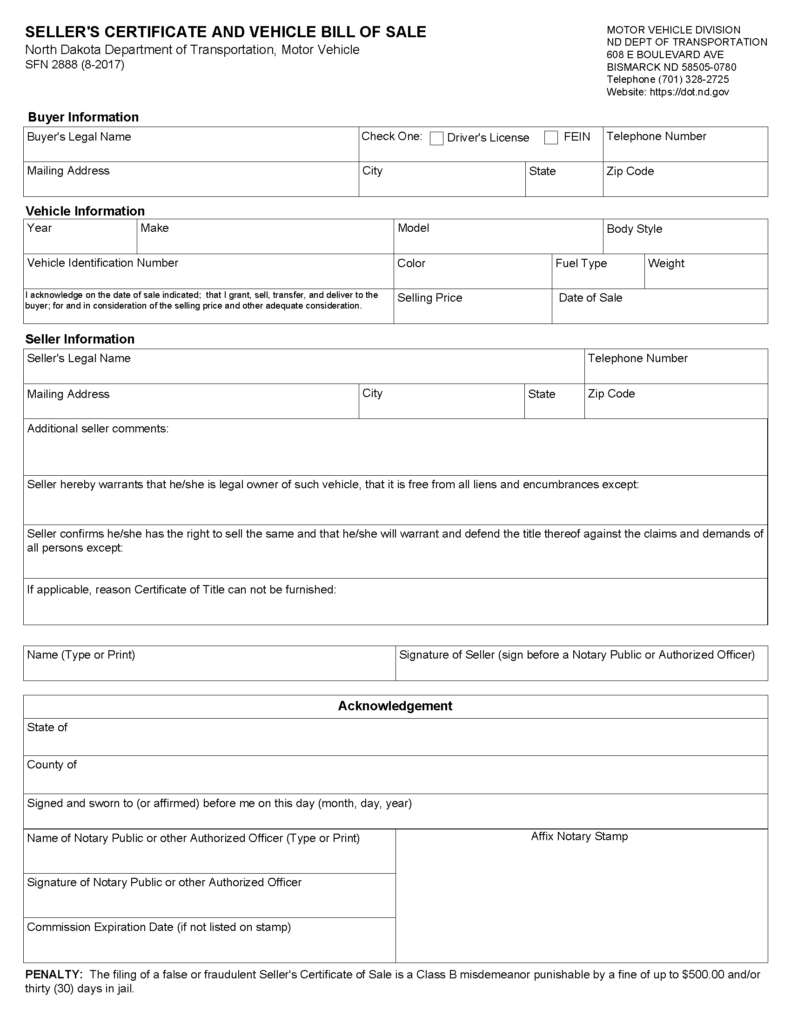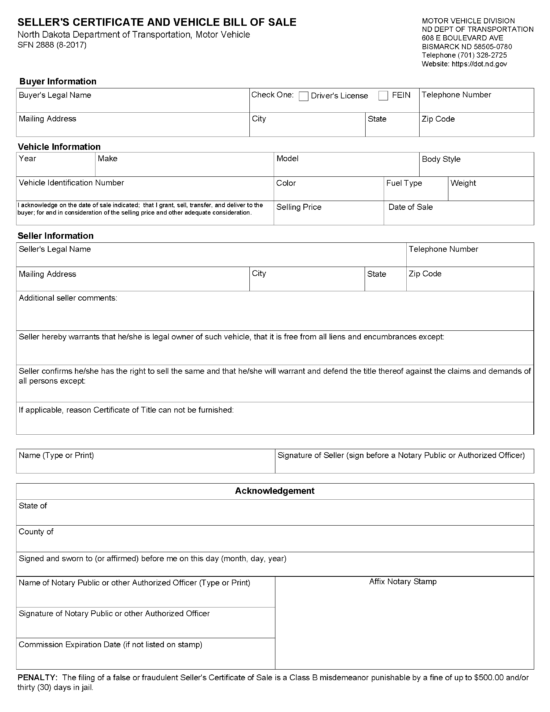 Motor Vehicle Bill of Sale – Used as proof of purchase for a vehicle, and is required to calculate sales tax if the purchase price isn't included on the transferred vehicle title.

Download: PDF
---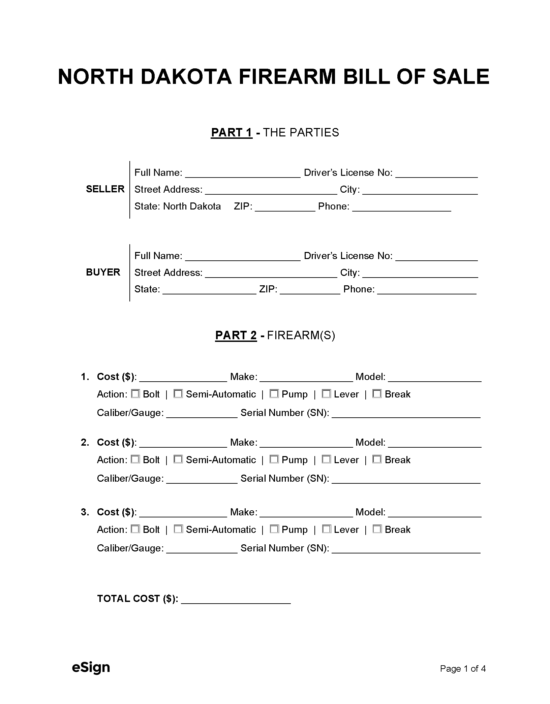 Firearm Bill of Sale – A sales receipt for guns that are privately sold within the state.
Download: PDF, Word (.docx), OpenDocument
---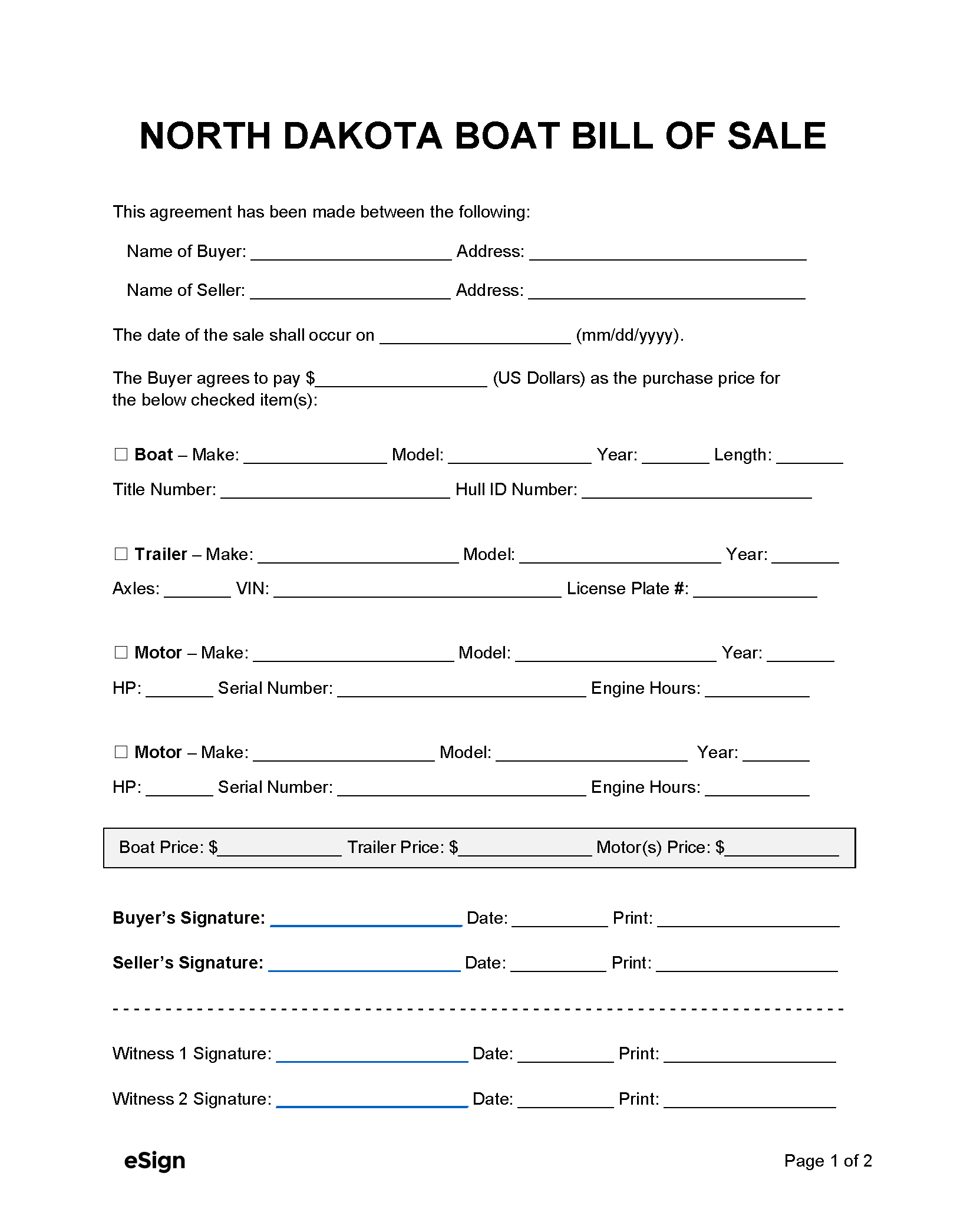 Boat Bill of Sale – Serves as proof of purchase following the private sale of a water vessel.
Download: PDF, Word (.docx), OpenDocument
---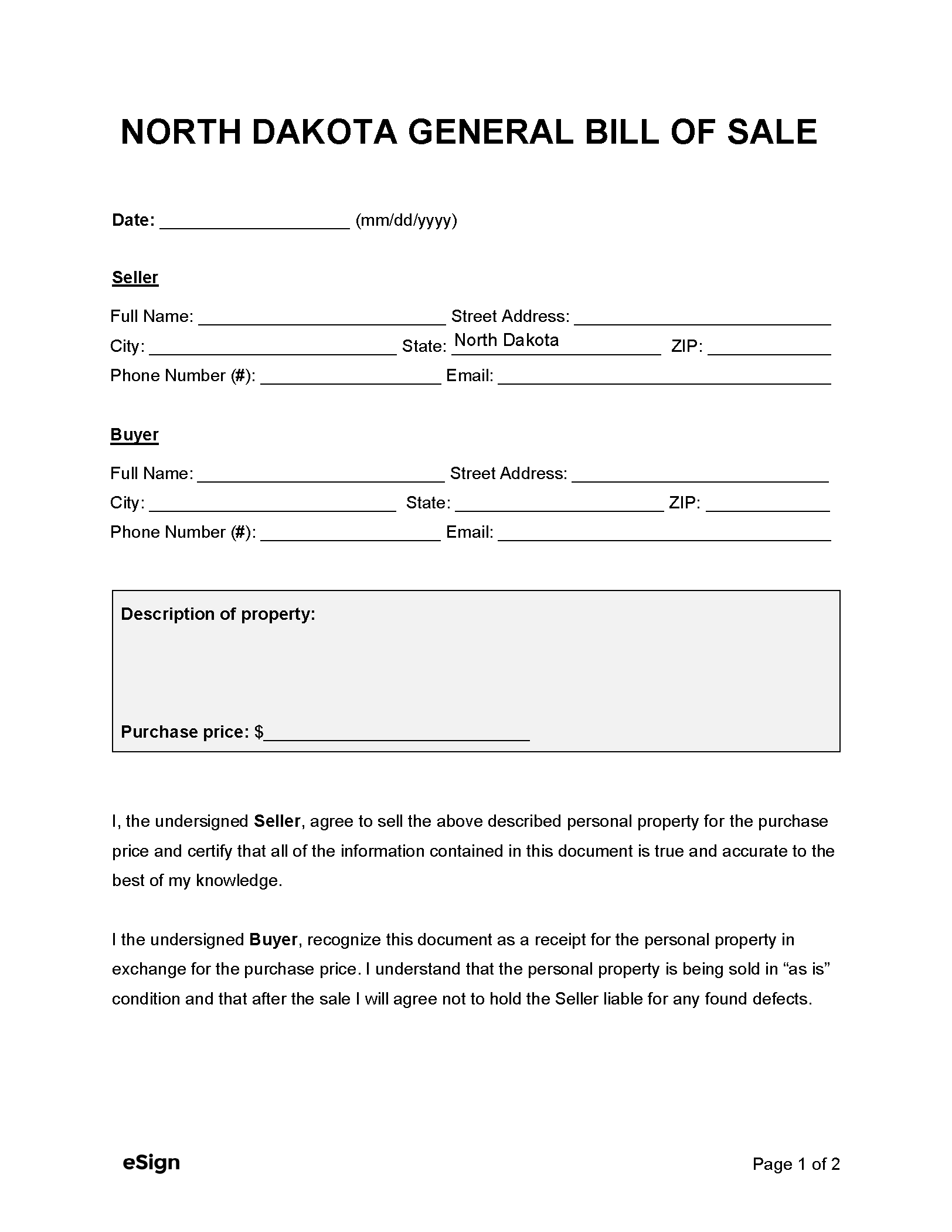 Generic Bill of Sale – Used to transfer ownership of personal property between individuals in a private sale.
Download: PDF, Word (.docx), OpenDocument
---
---
Registration Resources
Motor Vehicle
Firearm
Boat