---
Updated on February 3rd, 2023

A New Hampshire bill of sale is a document that allows two (2) parties to a private sale to record the details of the transaction. A bill of sale is beneficial to both parties whether the seller is selling a car, a boat, a firearm, or any other type of personal property. The form provides space for the parties to write their names and contact information, a description of the property sold, the total sale price, and their signatures. In some cases, especially with items of great value, the buyer and seller may wish to have a notary public witness the signing and include their signature and notary seal.
Types (4)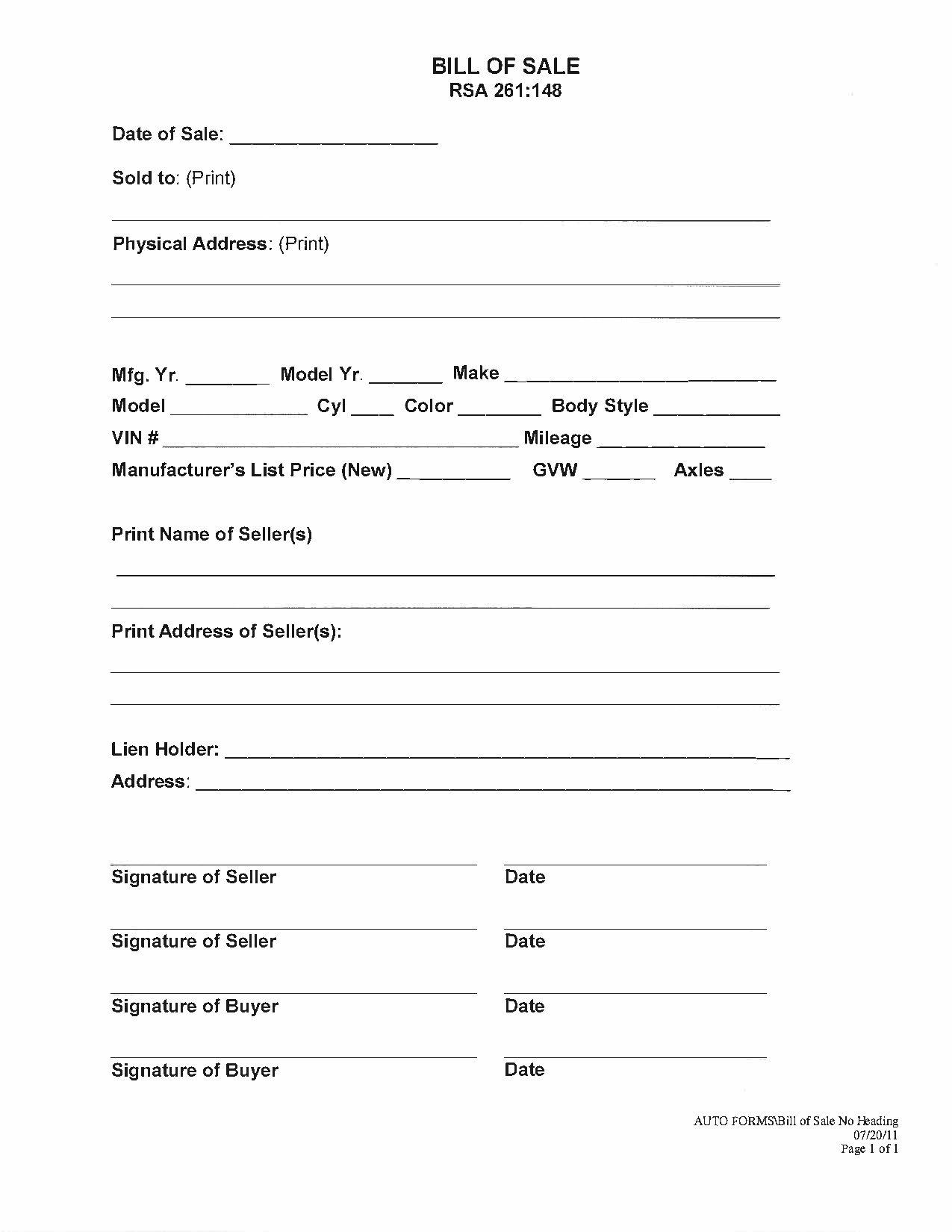 Motor Vehicle Bill of Sale
– A document that acts as proof of purchase for a car, van, truck, or other vehicle.
Download:
PDF
---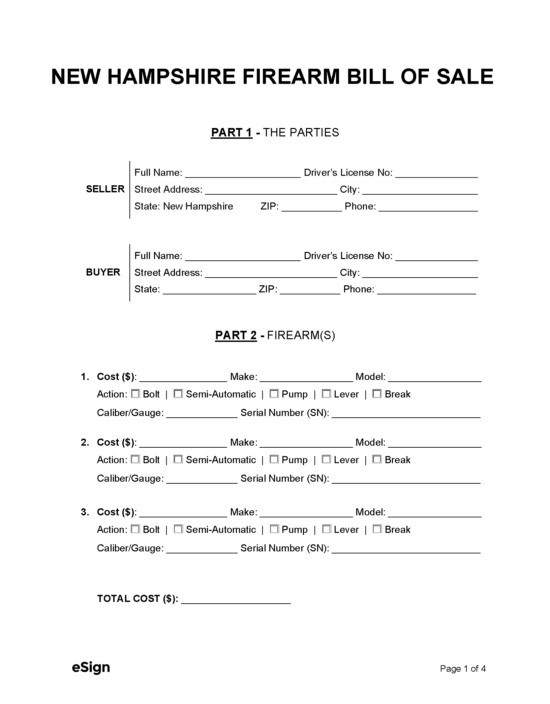 Firearm Bill of Sale – Used to record the sale of a gun that was sold in a private transaction.
Download: PDF, Word (.docx), OpenDocument
---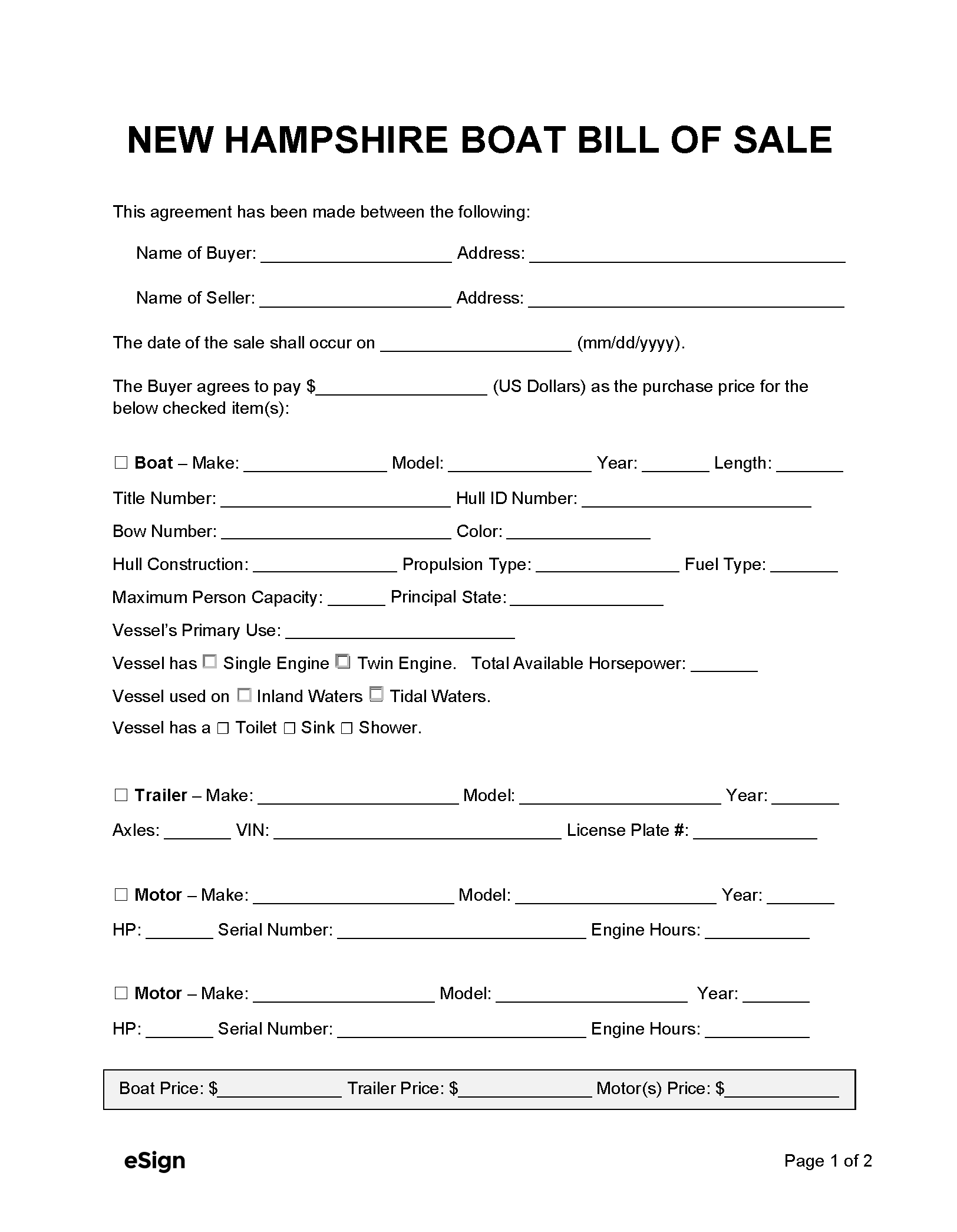 Boat Bill of Sale – The New Hampshire boat bill of sale proves that ownership of a boat transferred from the seler to the buyer.
Download: PDF, Word (.docx), OpenDocument
---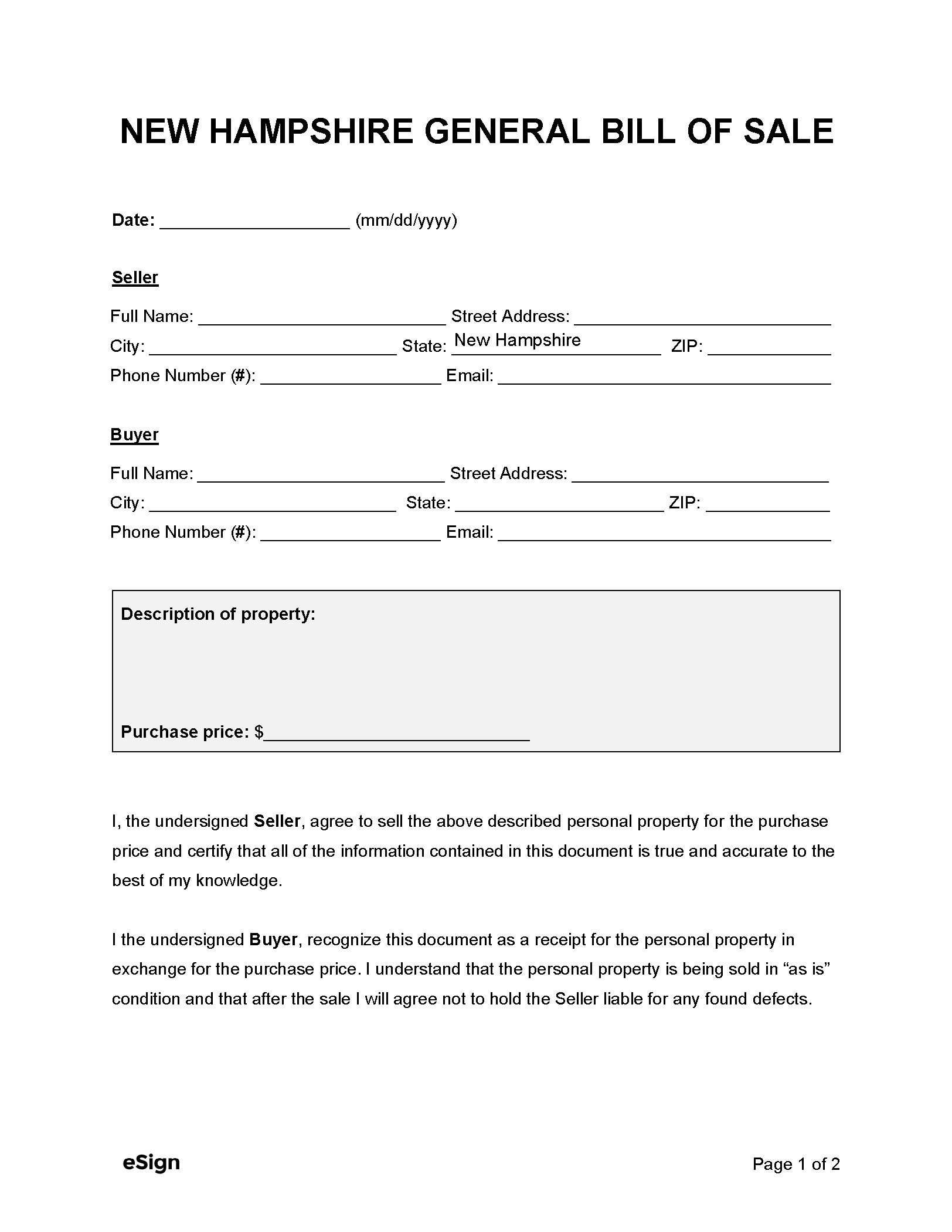 Generic Bill of Sale – A general bill of sale that may be used to report the sale of any item.
Download: PDF, Word (.docx), OpenDocument
---
---
Registration Resources
Motor Vehicle
New Hampshire Cities and Towns – All motor vehicle registration is handled by the city clerk's office in the city or town where the registrant resides.
Firearm
Boat