---
Updated on March 29th, 2022

The New Jersey bill of sale forms provides buyers and sellers a means of documenting a transaction in which an item is sold in exchange for payment or another item of similar value. In many private transactions, a bill of sale won't be required. But when the buyer needs it to prove ownership, i.e., to register a boat or car in their name, they will often require a bill of sale. In some cases, the parties may want to sign the form in the presence of a notary public to further authenticate the transaction.
Types (4)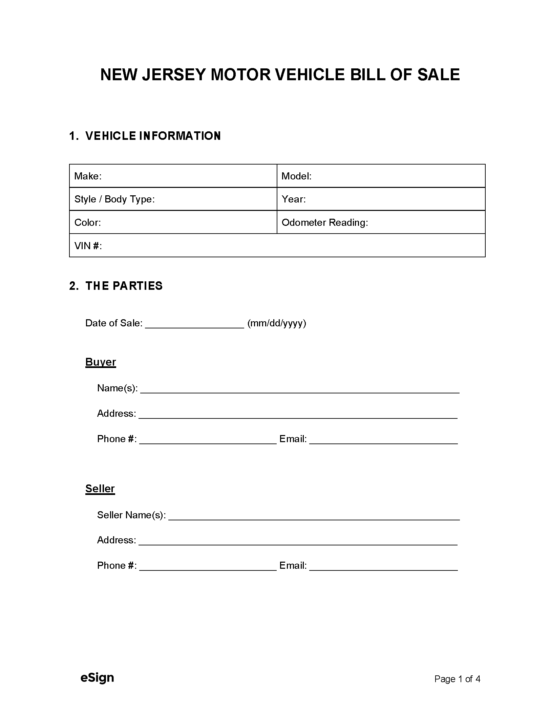 Motor Vehicle Bill of Sale
– A receipt for a privately sold vehicle, executed by the seller and purchaser.
Download: PDF, Word (.docx), OpenDocument
---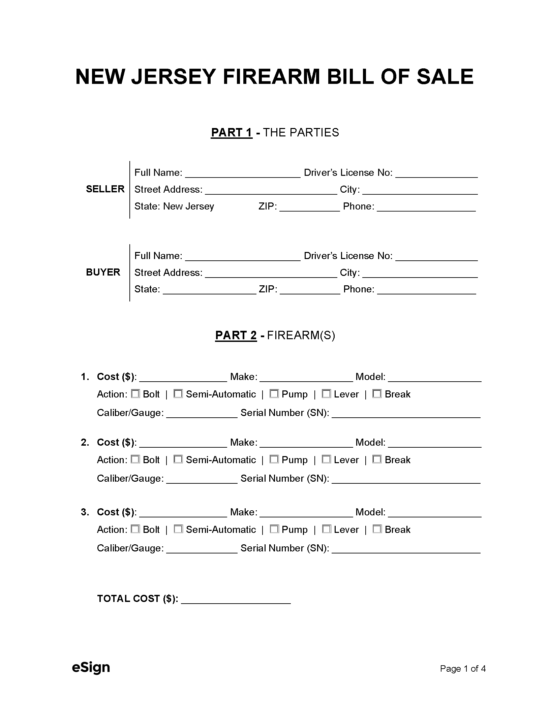 Firearm Bill of Sale – Records the sale of a handgun or long gun by an unlicensed seller to a private buyer.
Download: PDF, Word (.docx), OpenDocument
---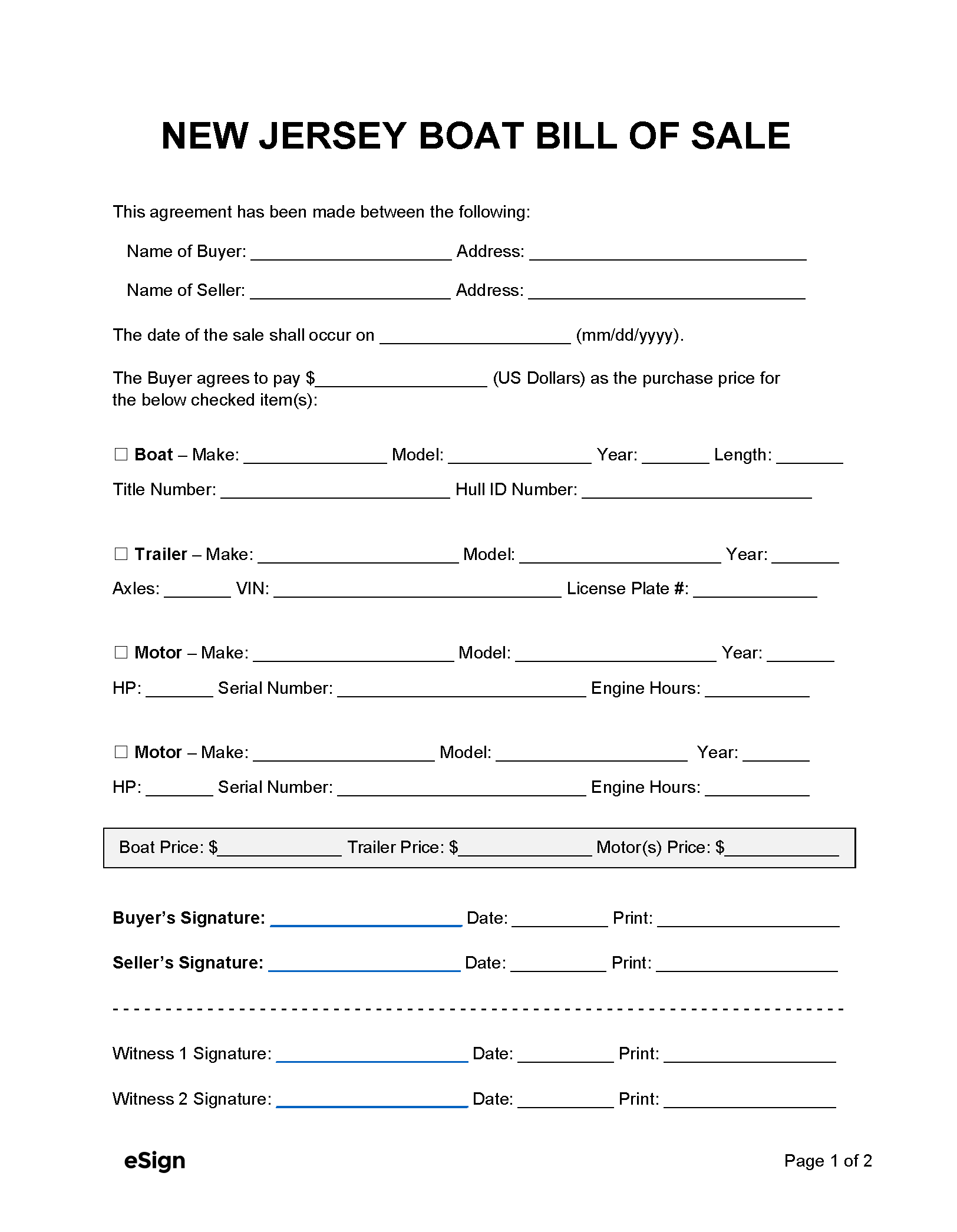 Boat Bill of Sale – Provides proof of new ownership of a boat purchased in New Jersey.
Download: PDF, Word (.docx), OpenDocument
---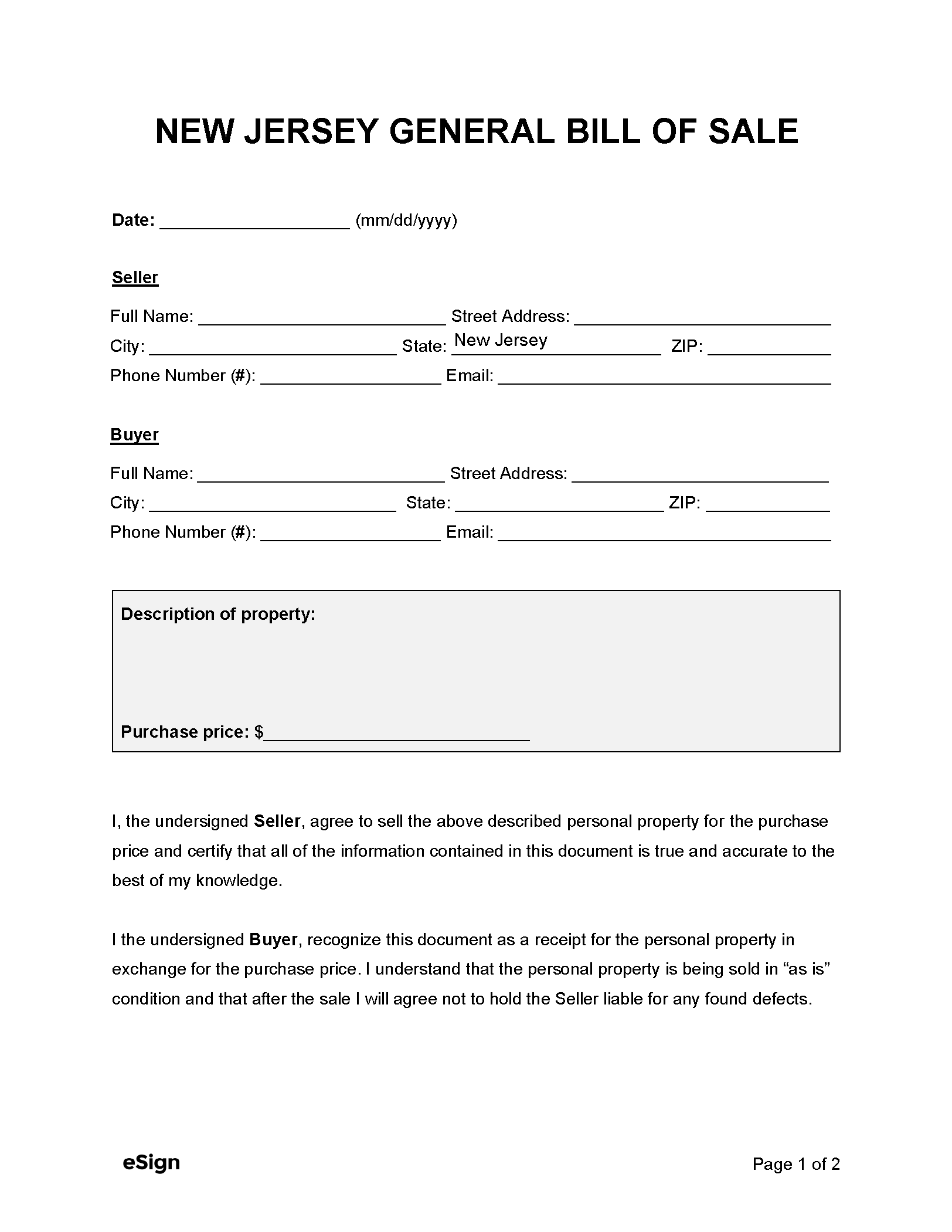 Generic Bill of Sale – This bill of sale may be used in all transaction types to report an exchange of ownership of personal property.
Download: PDF, Word (.docx), OpenDocument
---
---
Registration Resources
Motor Vehicle
Firearm
Application for Permit to Carry a Handgun – To carry a concealed handgun in the state, residents must complete this permit application form.
Consent for Mental Health Records Search – Permit applicants must be of sound mind to obtain a permit; therefore, this health records consent form must be completed and submitted with the above application form.
Police Department Locations – Applications are handled by the police department in the municipality in which the applicant lives; this link contains a list of all police departments in the state.
Boat