A New York bill of sale form is executed by a seller and a buyer after they have settled the details of a private sale involving personal property. Bills of sale benefit the parties by proving ownership transferred from the seller to the buyer and by waiving the seller's liability with regard to the property's condition. To complete this form properly, both parties must write their name, contact information, and signature, and the seller can record a description of the property and sale price. The signatures of the parties may be observed by witnesses or a notary public for an additional degree of validity.
Types (4)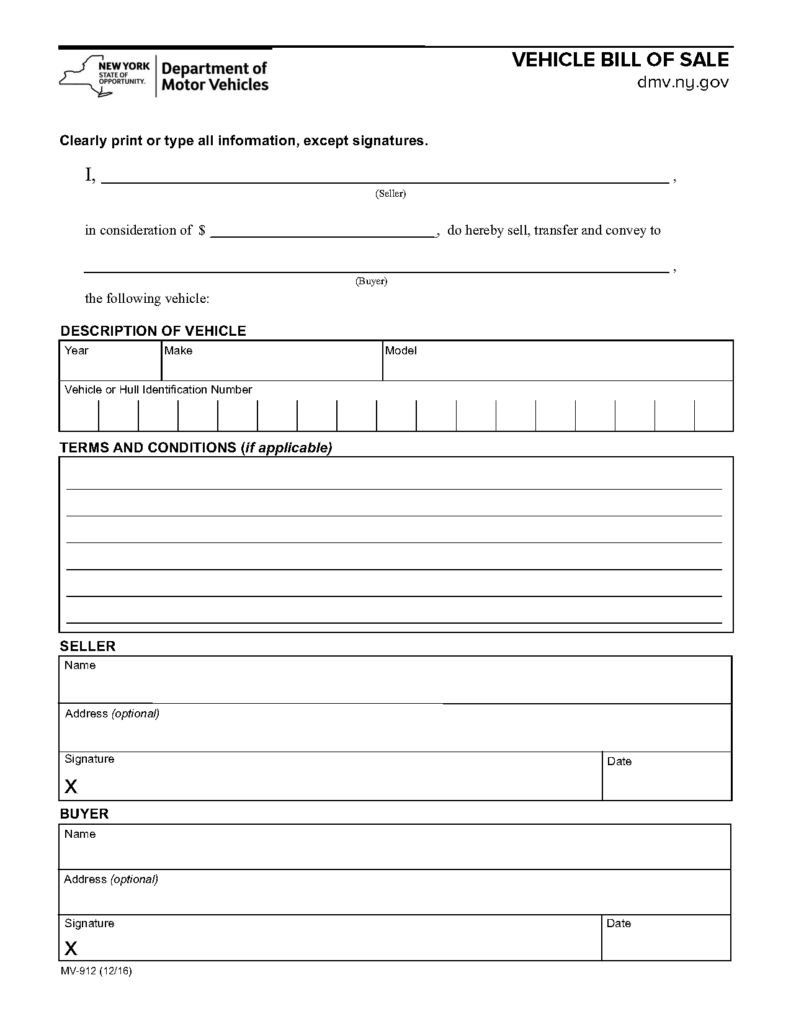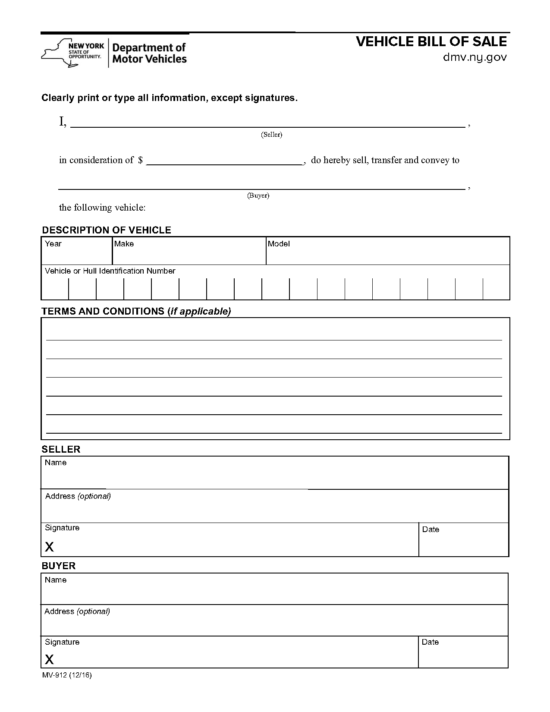 Motor Vehicle Bill of Sale – A bill of sale for residents to use as a receipt when selling a vehicle in a private transaction.

Download: PDF
---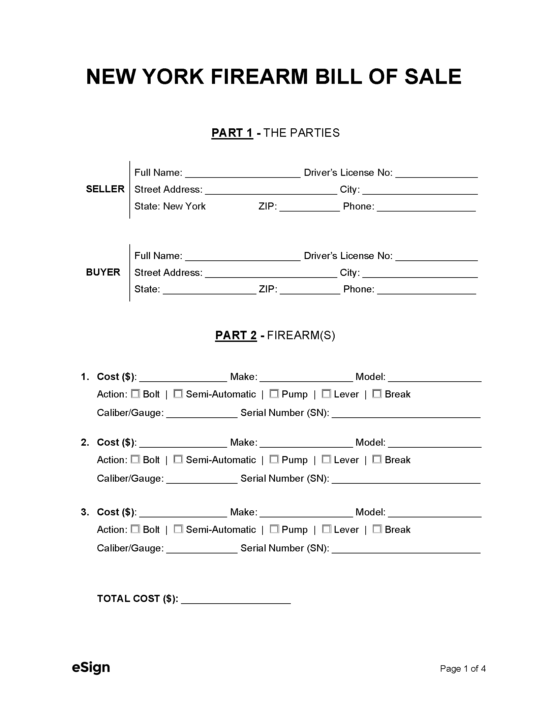 Firearm Bill of Sale – A proof of purchase for the private sale of a gun executed by the buyer and the seller.
Download: PDF, Word (.docx), OpenDocument
---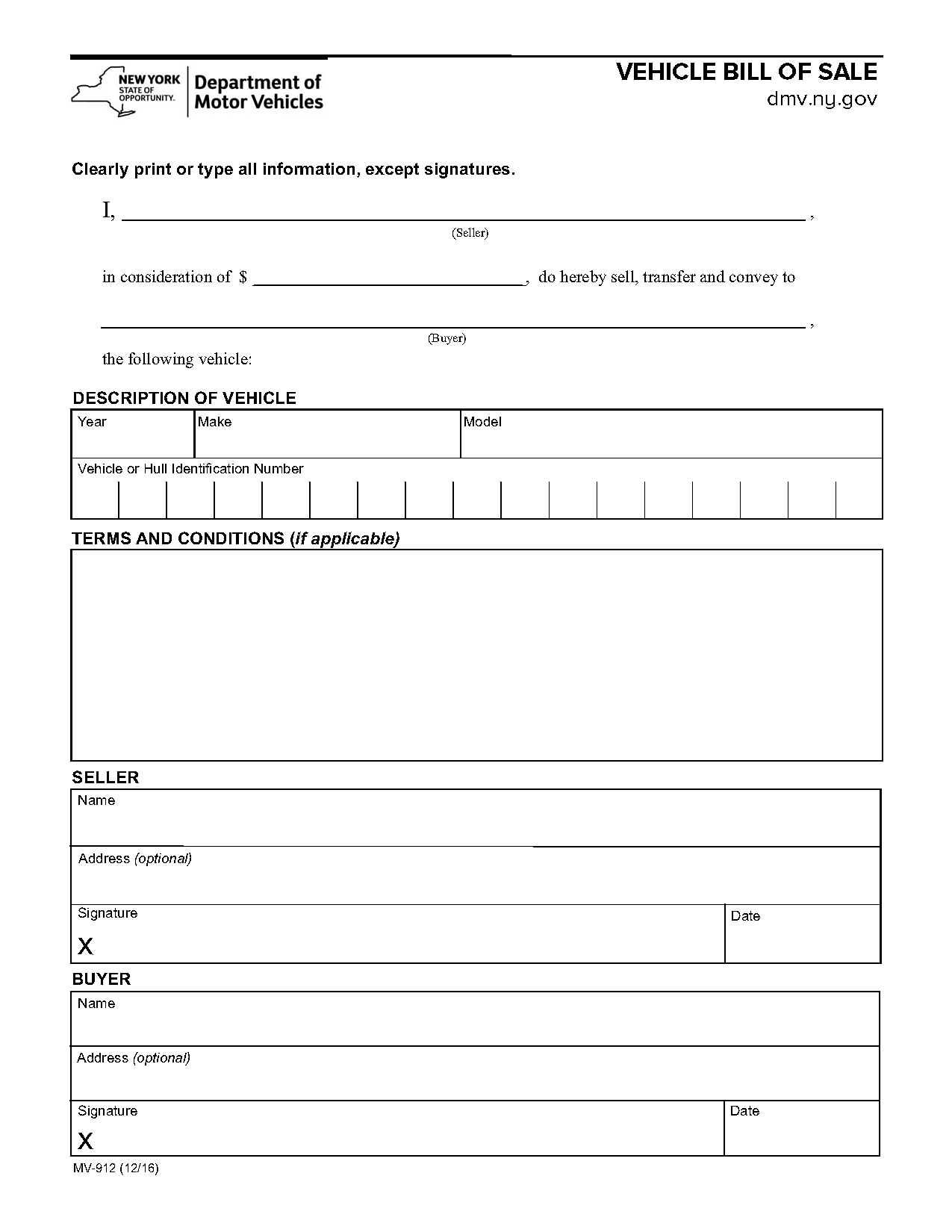 Boat Bill of Sale – Used as proof of ownership following the purchase of a boat from a private seller.
Download: PDF
---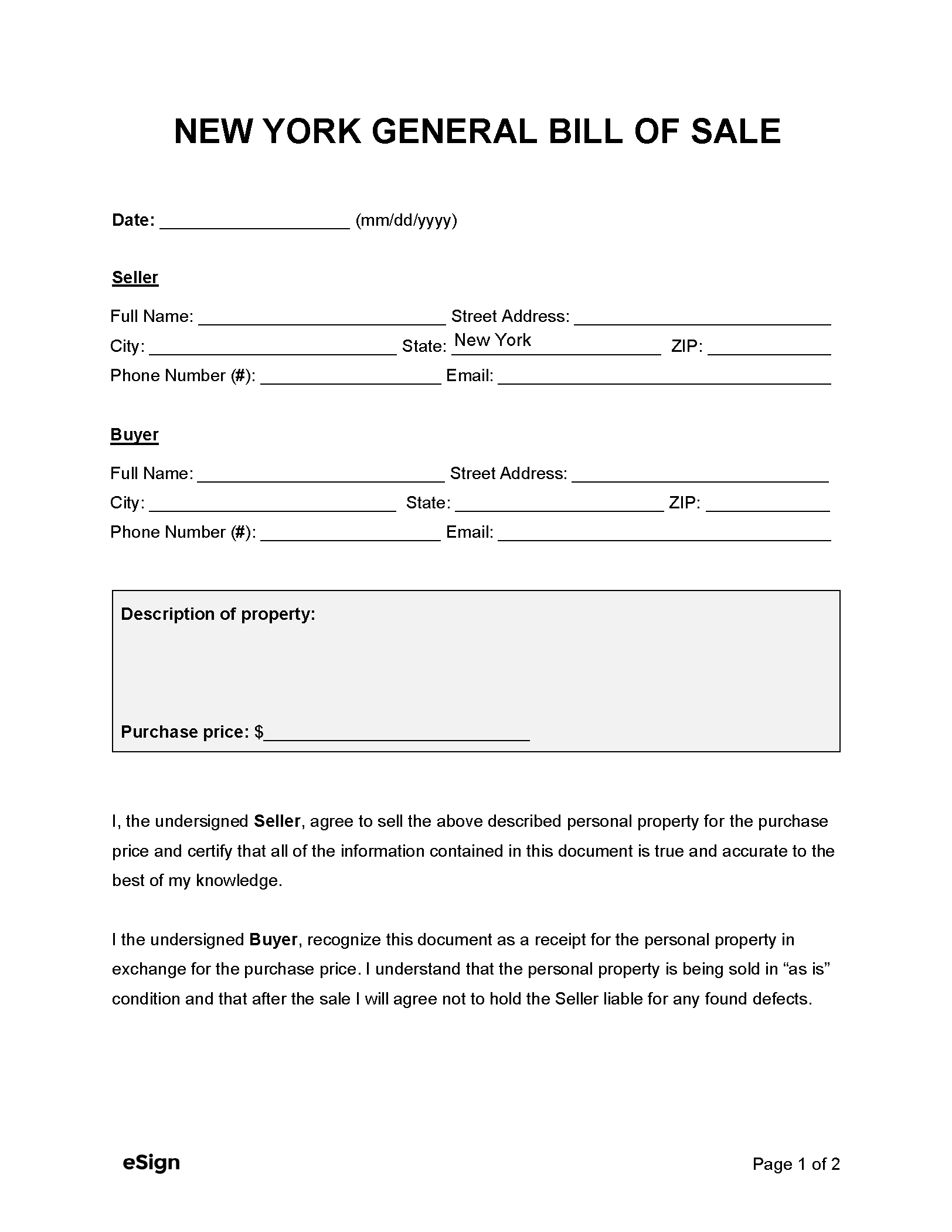 Generic Bill of Sale – This document may be used to record the purchase and sale of any type of personal property.
Download: PDF, Word (.docx), OpenDocument
---
---
Registration Resources
Motor Vehicle
Firearm
Boat
DMV Locations – This page can be used to find a DMV location to title and register a boat.
Boat Registration/Title Application – The application form used to register and title a boat.
Statement of Transaction – If sales tax was not charged to the buyer at the time of the sale, they must complete this form and submit it with their boat registration application.