---
Updated on March 29th, 2022

An Oklahoma bill of sale form is created for the purpose of documenting the sale of personal property, such as cars, boats, firearms, and other moveable property. A specific bill of sale form exists for each of the first three items previously mentioned; for all other types of property, buyers and sellers can complete a general bill of sale. Regardless of the type of items being sold, the seller should make sure an accurate description of the property is entered onto the bill of sale. Furthermore, the date of the sale, the total sale price, the parties' contact information, and the signatures of each party should be included on the form. A signed bill of sale waives the seller's liability with regard to the condition of the property and proves that the buyer now has full ownership.
Types (4)
Motor Vehicle Bill of Sale
– A receipt for the sale of a used vehicle that the seller and the buyer both sign.
Download: PDF, Word (.docx), OpenDocument
---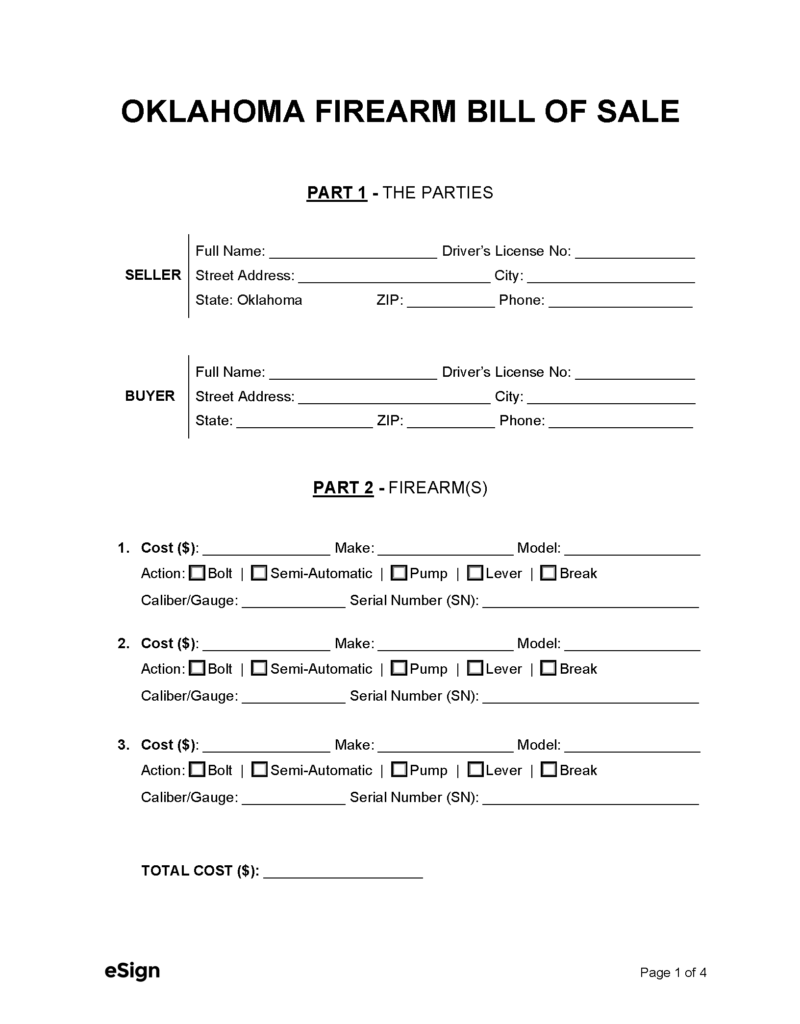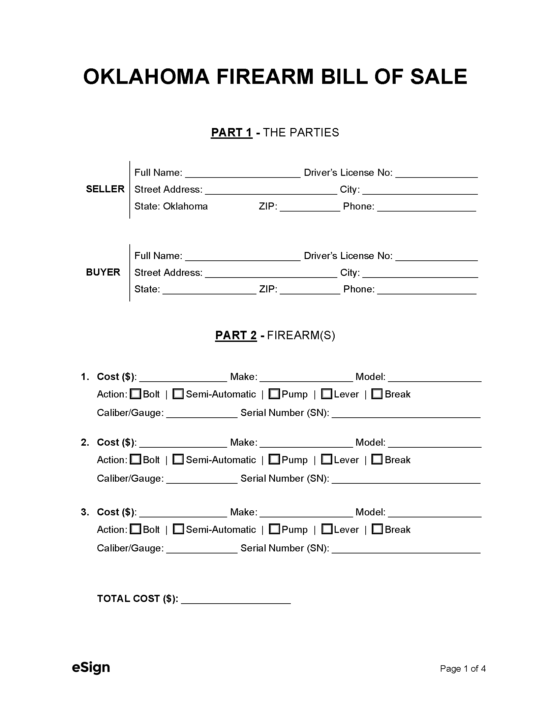 Firearm Bill of Sale – A proof of purchase document detailing the transfer of a firearm between a private seller and a buyer.
Download: PDF, Word (.docx), OpenDocument
---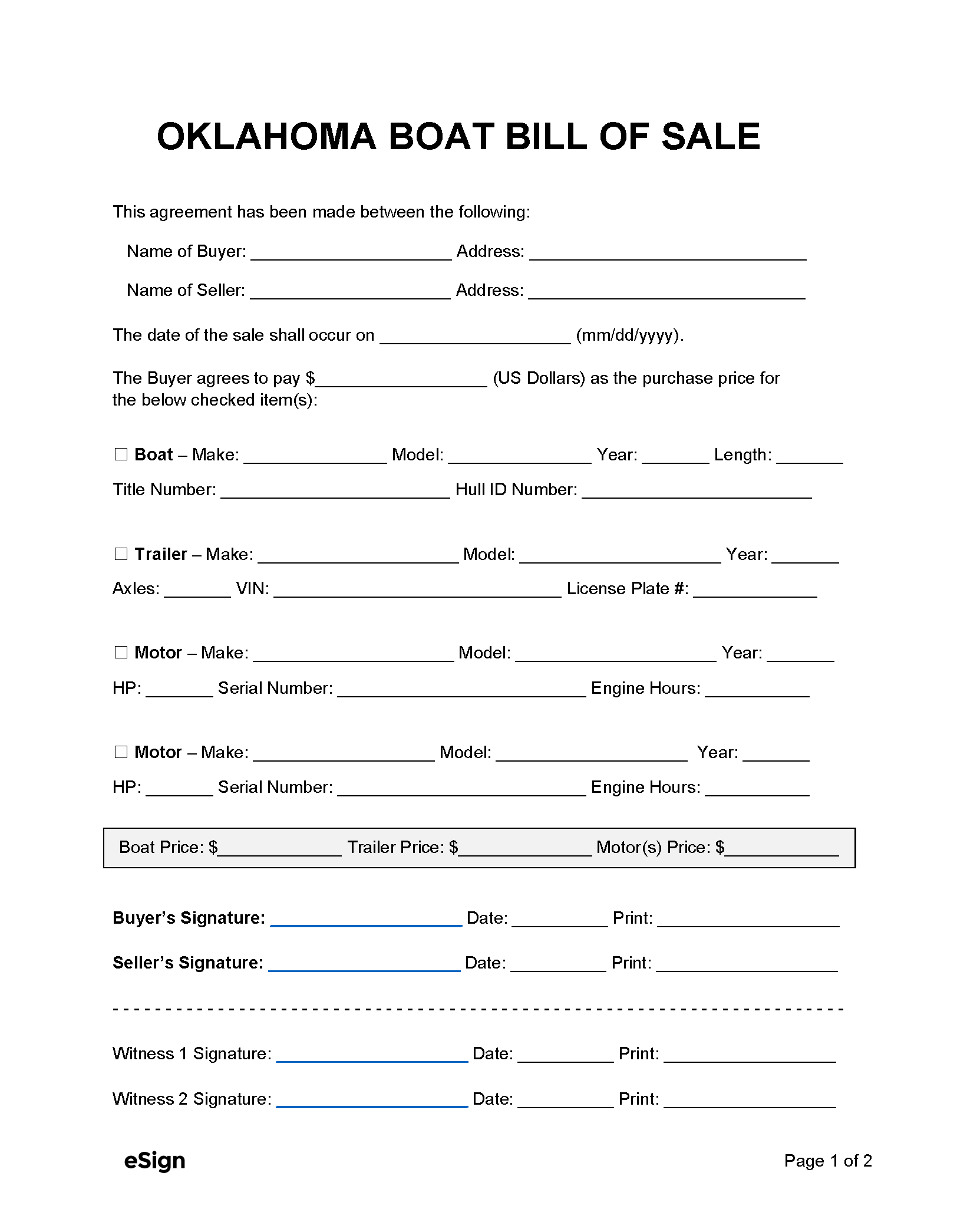 Boat Bill of Sale – Used to provide proof of purchase following a transaction wherein a buyer purchases a used boat from a private seller.
Download: PDF, Word (.docx), OpenDocument
---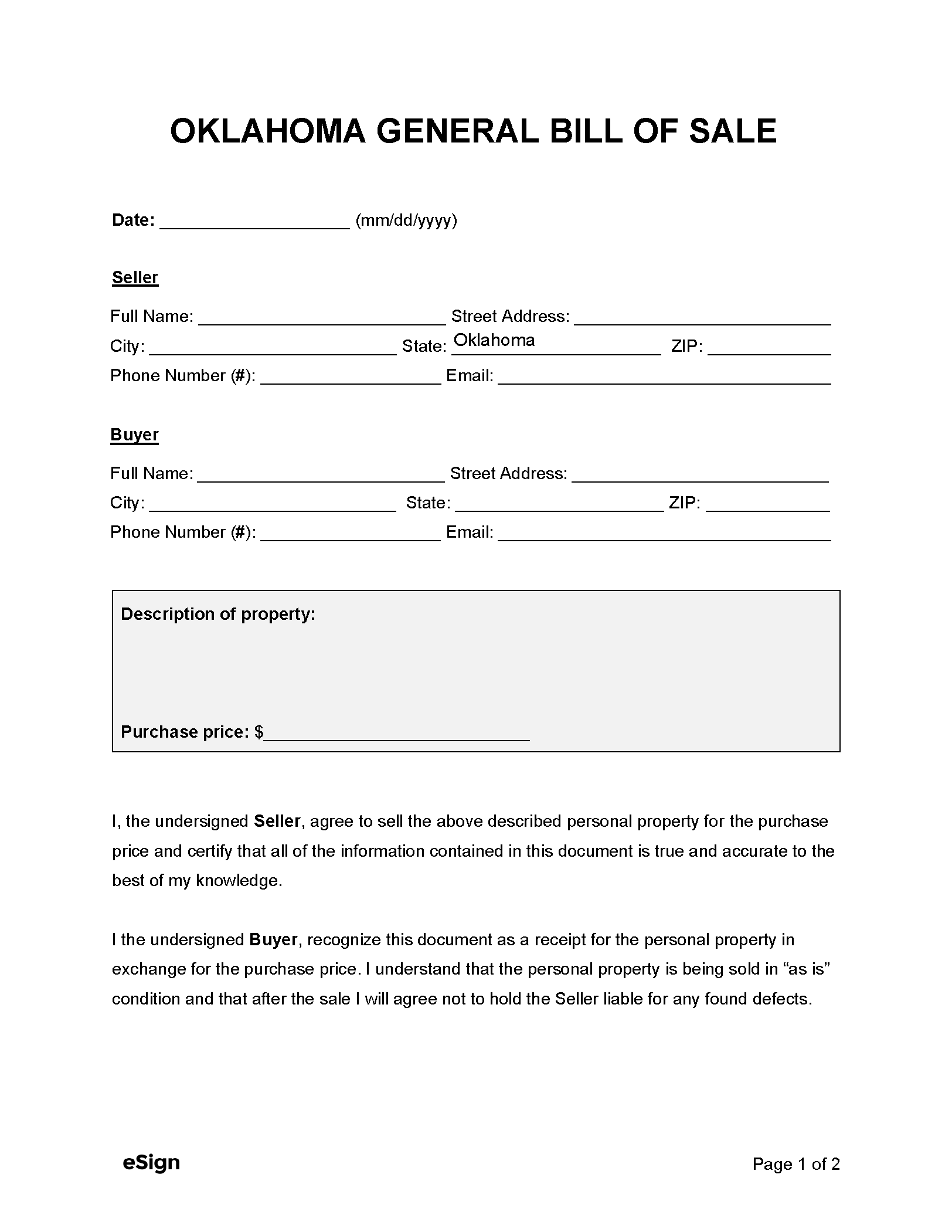 Generic Bill of Sale – This document establishes the sale and transfer of personal property between a buyer and seller.
Download: PDF, Word (.docx), OpenDocument
---
---
Registration Resources
Motor Vehicle
Firearm
Boat