A Wisconsin bill of sale is used to prove that a buyer transferred payment to a seller in order to acquire ownership of their personal property. Like a retail receipt, a bill of sale specifies the purchase price and the date when the transaction occurred. The form also includes a complete property description and the parties' signatures required to authenticate the document. A properly executed bill of sale is of equal importance to the buyer and seller in the event of disputes, and it is often one of the forms required when registering and titling a motor vehicle or boat.
Types (4)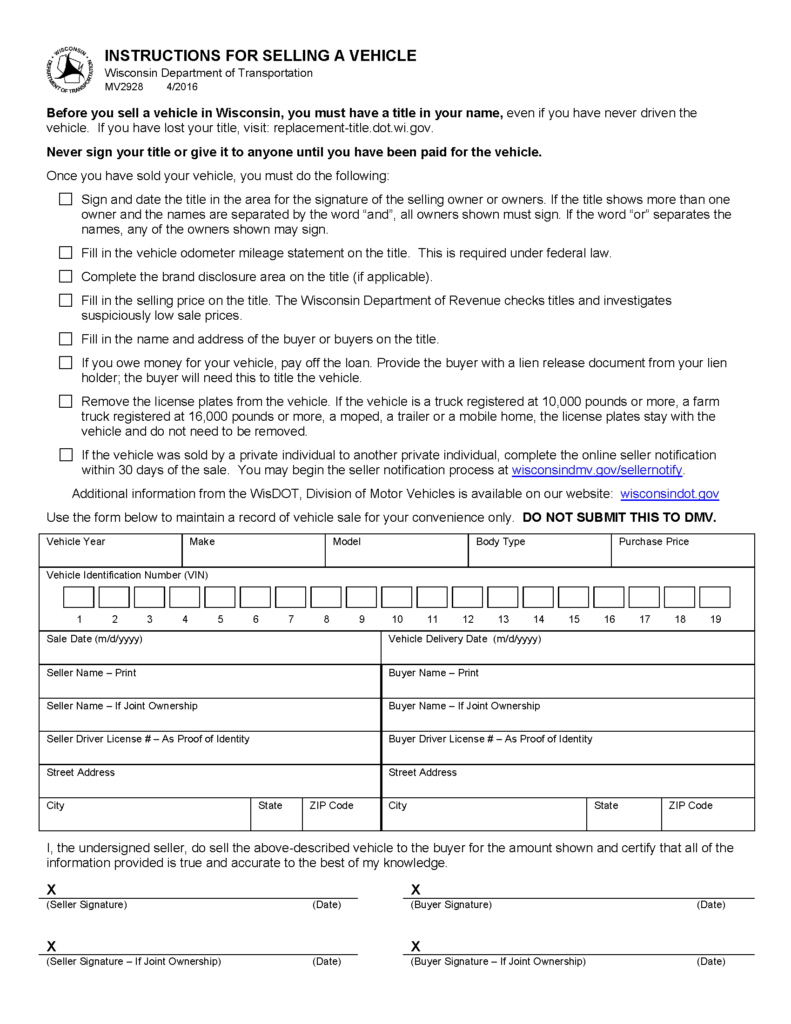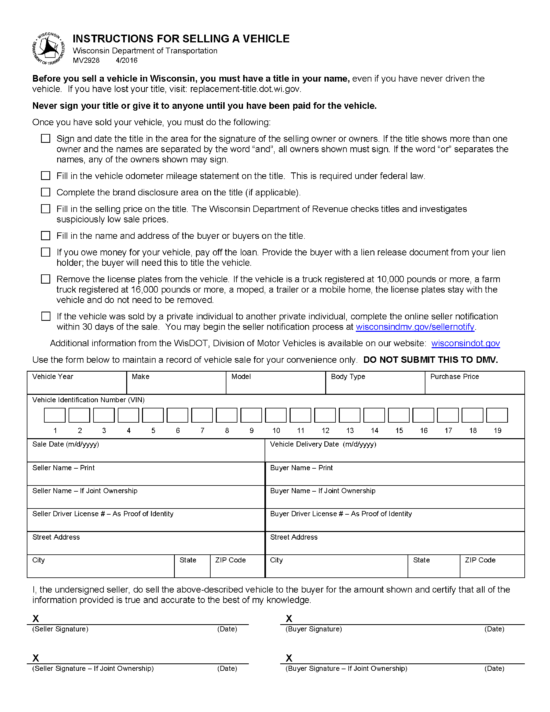 Motor Vehicle Bill of Sale
– A receipt documenting the sale and purchase of a motor vehicle in a transaction between a buyer and a private seller.
Download: PDF
---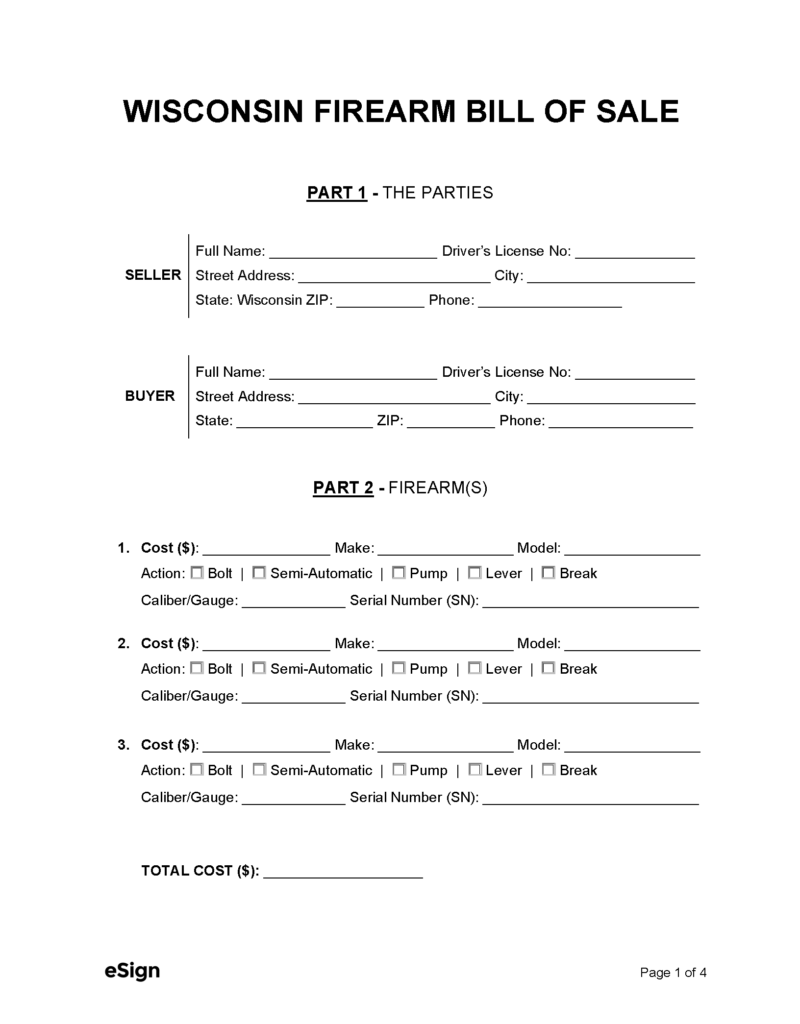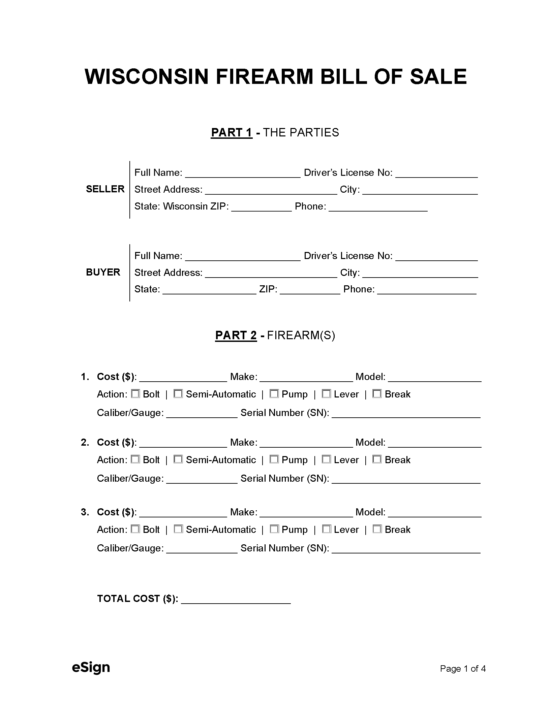 Firearm Bill of Sale – A written record of a transaction involving a firearm transfer (sale or trade) between a private seller and a buyer.
Download: PDF, Word (.docx), OpenDocument
---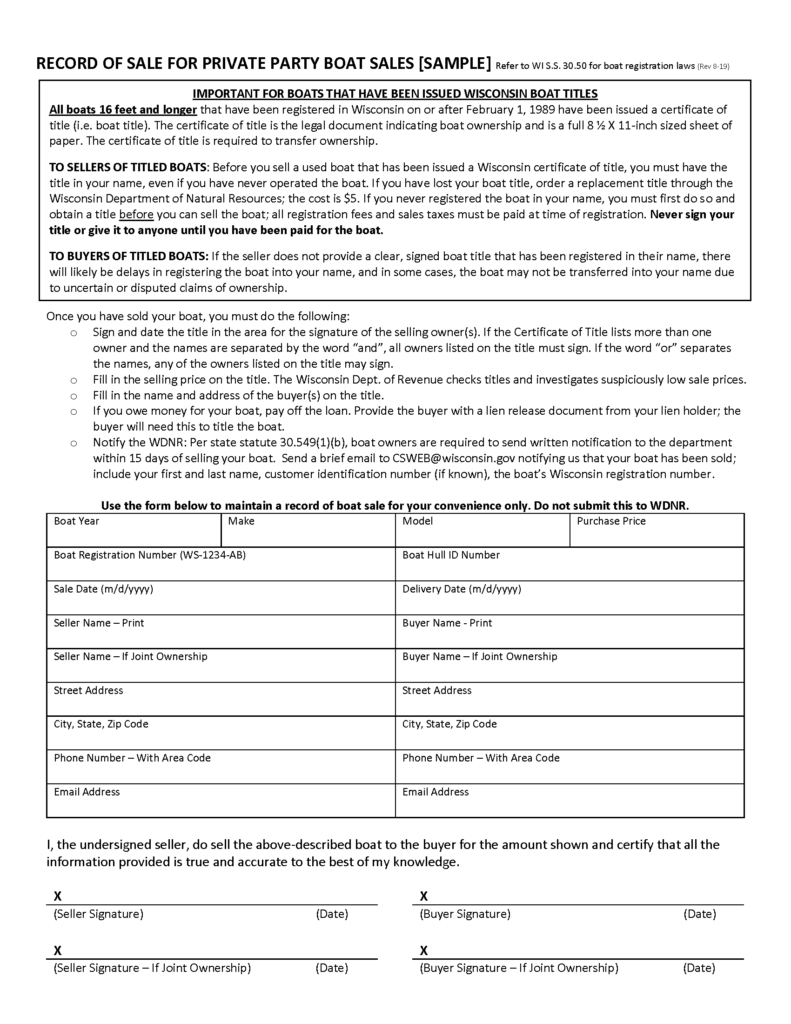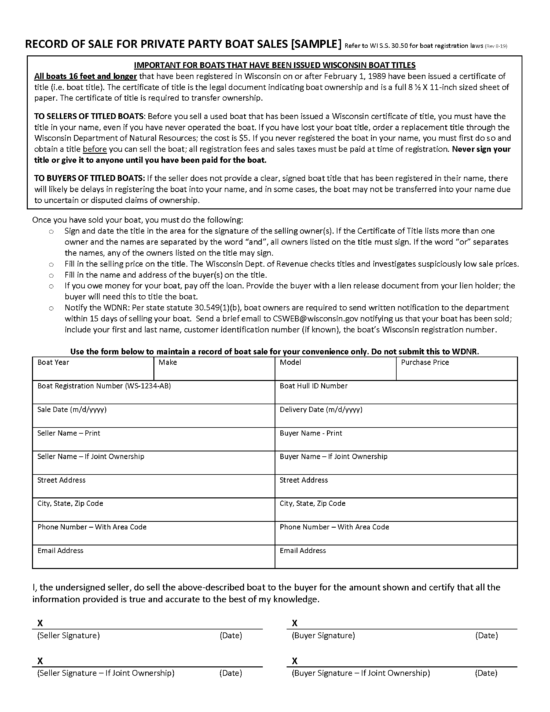 Boat Bill of Sale – A detailed receipt for the private purchase and sale of a vessel.
Download: PDF
---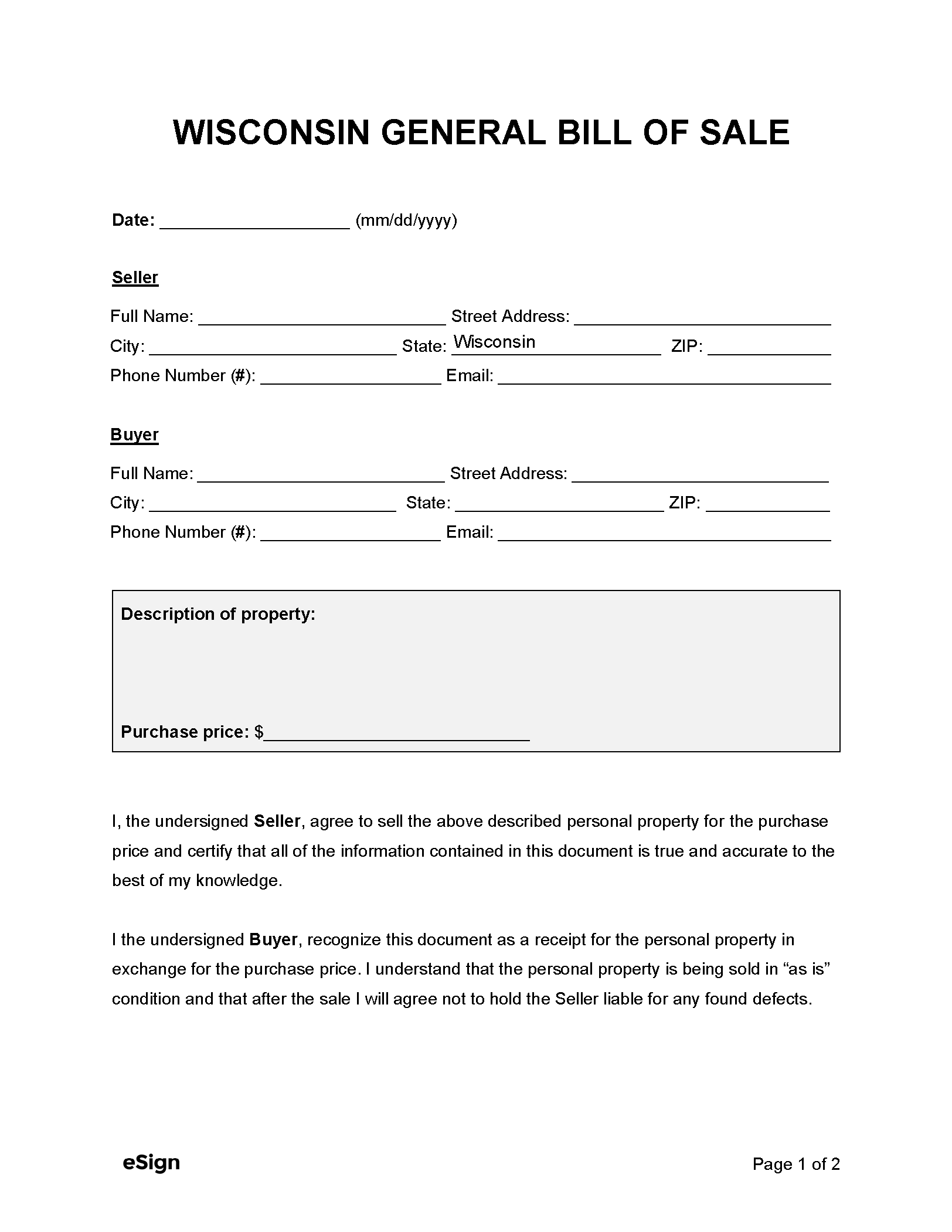 Generic Bill of Sale – Any type of personal property can be sold and the sale recorded through this general bill of sale.
Download: PDF, Word (.docx), OpenDocument
---
---
Registration Resources
Motor Vehicle
Firearm
Concealed Carry Weapon Application – An online form that individuals can use to apply for a concealed carry license.
Paper Forms – These paper forms must be completed by individuals when applying for a concealed carry license by mail or in-person.
Boat