A pay for delete letter is a tool used by consumers to negotiate unfavorable information off of their credit report. To state it simply, the letter guarantees the debtor will pay off a portion (or all of) the owed balance so long the collections agency removes the debt from the major credit reporting companies. The letter is sent by the individual to a collections agency by mail (with certified mail being the recommended option).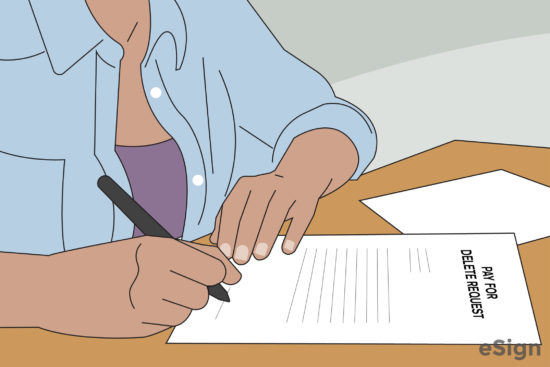 When to Send a Pay for Delete Letter
It doesn't always make sense to send a pay for delete letter. While it may not cause any harm in doing so, large financial institutions (such as banks and credit unions) are unlikely to accept requests made with the letter. Individuals will have more luck when sending the letter to collections agencies for smaller debts. In addition to this, the following should also be true before sending the letter:
The debtor is 100% sure the debt is valid. To identify a valid debt, the consumer should send a debt validation letter to the entity holding the debt. By law, they are required to respond within thirty (30) days of the inquiry with the contact information of the original creditor. If they don't respond (or can't provide the information), the debtor is required by law to no longer report the debt to the credit bureau. If the debt remains on the report, the debtor can have said negative information removed by sending a Credit Report Dispute Letter to the major credit bureaus.
The debt isn't close to the 7-year mark. Negative information disappears on one's credit report after seven (7) years. If the debt is approaching this time limit, the debtor can save time and money by waiting until the seven (7) year mark.
---
Sample Letter
Download: PDF, Word (.docx), OpenDocument