A Hawaii quit claim deed is a real estate conveyance instrument that, once signed by the grantor (transferor), transfers a property title to a new owner (the grantee) without warranty of the title's quality. Unlike a general warranty deed, the buyer is given no assurances that the property title is without liens or encumbrances or that the grantor is a rightful owner thereof. As this property transfer offers the least amount of protection to the grantee, it is often used for non-sale conveyances, often between family members and new or former spouses. Another valuable function of the quit claim deed is to quickly clear up any title defects, such as a misspelled name on the initial deed.
Versions (2)
Land Court System – Should be recorded if there is a Certificate of Title registered with the State.
Download: PDF, Word (.docx), OpenDocument
---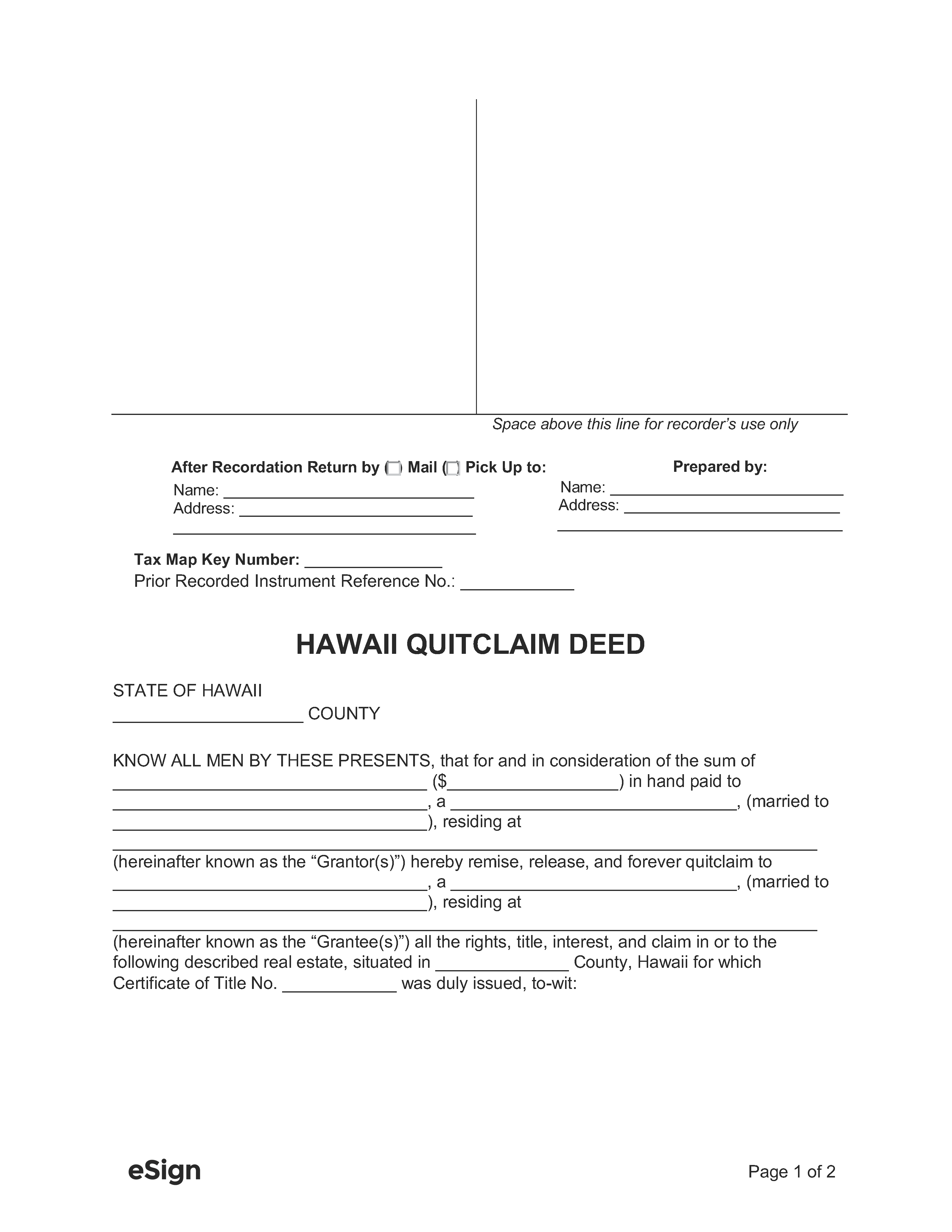 Regular System – Use this document if there is no Certificate of Title for the property.
Download: PDF, Word (.docx), OpenDocument
---