A North Dakota deed of trust conveys property ownership to a trustee as a means of securing a loan granted by a lender to a home buyer (called the "borrower"). The borrower retains equitable title throughout the loan term, meaning they can use and benefit from the conveyed real estate but cannot sell or transfer ownership to anyone else. After satisfying all debt obligations, the property's legal title (actual ownership) transfers from the trustee back to the borrower.
If the borrower fails to comply with the deed obligations or the initial loan agreement, the lender can initiate a legal action to foreclose the real estate. Foreclosures under a deed of trust are carried out by the trustee, whereas the lender handles foreclosures under a mortgage.
---
Related Forms (1)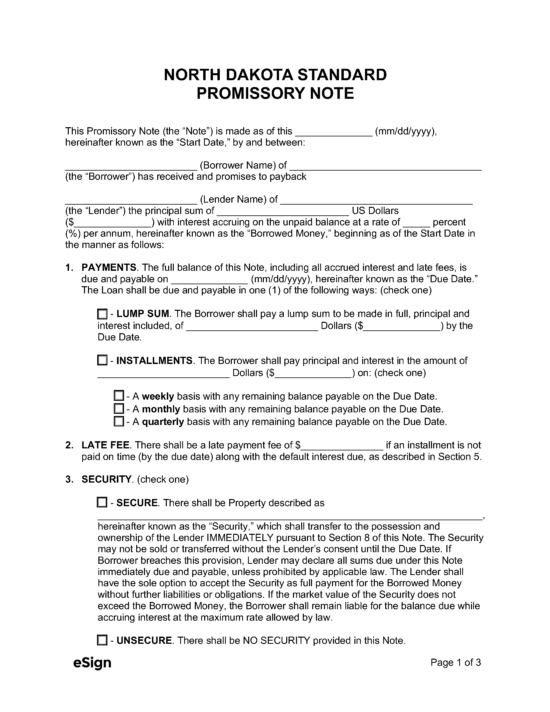 North Dakota Promissory Note – This form contains a borrower's written promise to pay the lender back.
Download: PDF, Word (.docx), OpenDocument