An Alabama employment contract is a written agreement formed between an employer and a new employee. By signing the form, the employee accepts the terms by which they were hired, including their pay, job title, benefits, obligations, expenses, and time-off.
The form can be used for hiring employees with a known start and end date, as well as for those that are hired on an ongoing basis (known as being "at-will"). It is important to note that an employee's "at-will" status does not override the contents of the agreement. For example, if the employer includes a provision that guarantees the employee their job if they hit a certain number of sales, they cannot fire the employee for any reason should the employee reach said goal.
Types (2)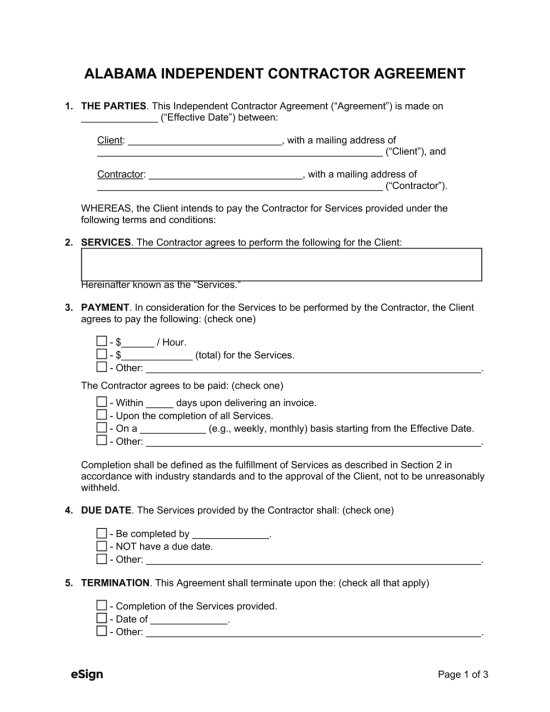 Independent Contractor Agreement – Used for hiring a self-employed professional. Can be used for both one-time tasks and long-term projects.
Download: PDF, Word (.docx), OpenDocument
---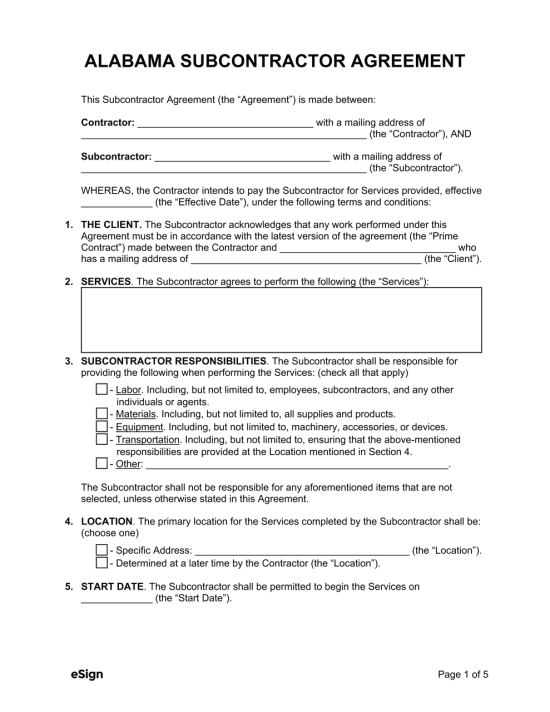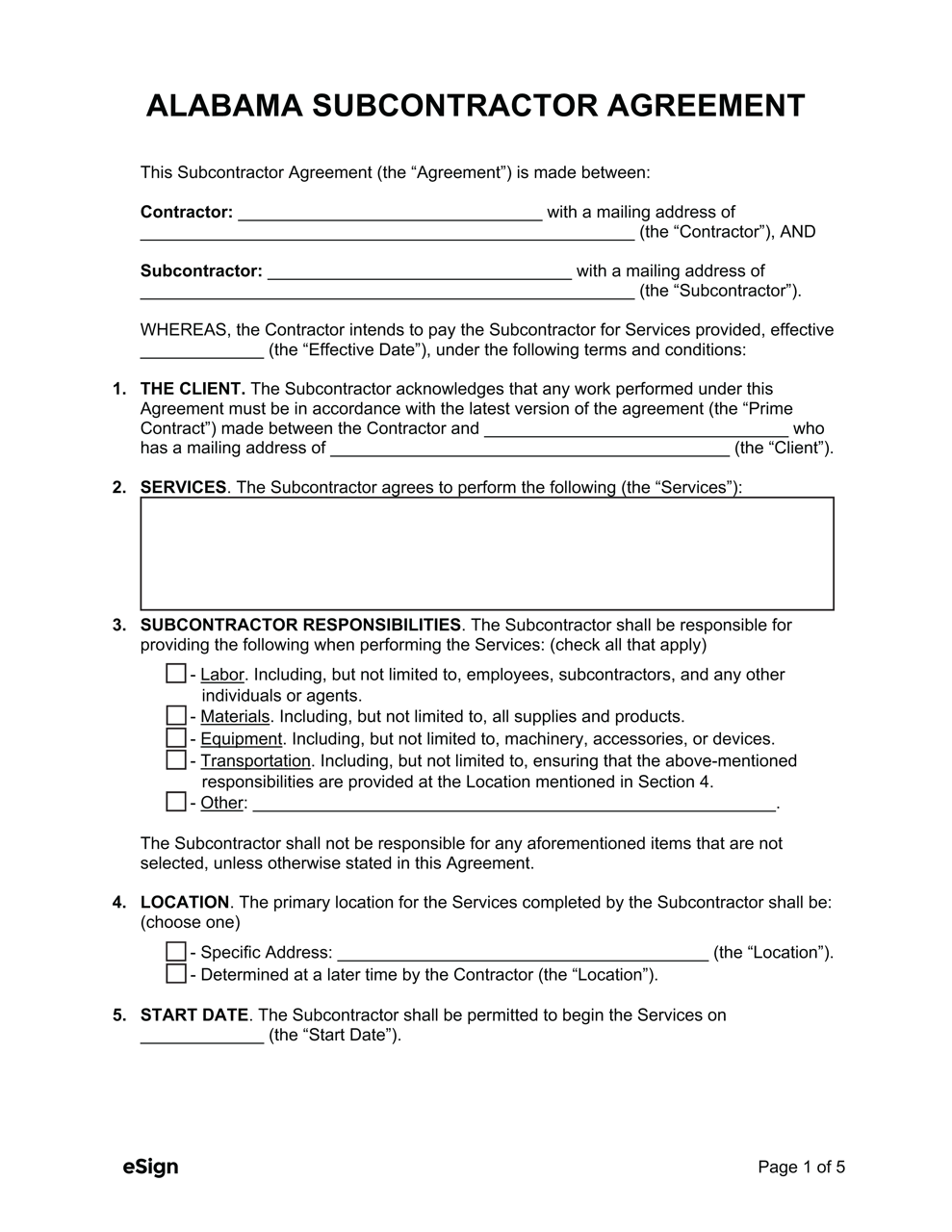 Subcontractor Agreement – Specifies the services a subcontractor will perform for the general/prime contractor that hired them.
Download: PDF, Word (.docx), OpenDocument
---
Laws
Labor Statutes: Title 25, Ch. 4
Definition of Employee: § 25-4-7
Minimum Wage: Federal Min. Wage – $7.25/hr (29 U.S.C. § 206)
Overtime: Not mentioned in state statutes.
Record Keeping: Employers must keep and retain records (as necessary) to ensure they comply with ch. 4 (§ 25-4-116).
---
At-Will Employment
Permitted? Yes, Alabama allows employers to terminate employees for nearly any reason, at any time. Exclusions include terminating for:
Discrimination
Public policy (retaliation), and
Implied contracts (can be oral and implied).
---
Employer Resources