A California employment contract is drafted at the start of the employee-employer relationship to specify each party's responsibilities. The contract's purpose is to outline the various aspects of the work, including whether the employee will be full-time or part-time, if they will receive a salary or hourly wage, and the duties they will perform.
While most workers have the right to end their employment without notice for any reason ("at-will"), the contract can be made to have a specific start and end date, thus obligating the employee to complete the indicated work term; therefore, it is important for the person entering into the agreement to review the contract's terms and conditions thoroughly.
Types (2)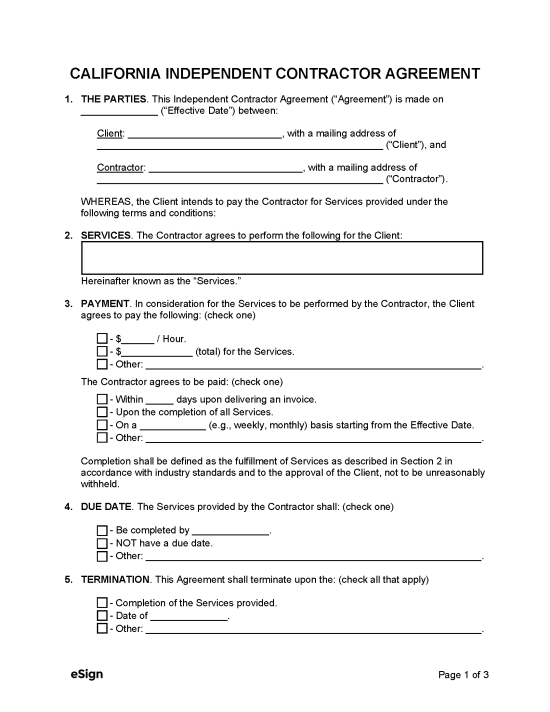 Independent Contractor Agreement – Specifies the details of a work assignment given to an independent contractor by a client.
Download: PDF, Word (.docx), OpenDocument
---
Subcontractor Agreement – Drafted to ensure a subcontractor and general contractor uphold their duties during the course of a work assignment.
Download: PDF, Word (.docx), OpenDocument
---
Laws
---
At-Will Employment
Permitted? Yes, California law states that any employee or employer may end the employer-employee relationship at any moment for whatever reason other than:
Discrimination
Public policy (retaliation), and
Implied contracts (can be oral and implied).
---
Employer Resources