A Florida employment contract allows businesses to hire an individual and establish the terms of their employment. The document provides the employee an opportunity to review the details of the job, including matters such as compensation, work duties, company standards, and employee benefits, before finalizing their decision and accepting the position. The completed document will indicate if the agreement has a specific start and end date or if the employment can be terminated "at-will."
At-will arrangements allow either party to end the employee-employer relationship at any point for any reason that is not discriminatory (e.g., firing an employee due to age, gender, beliefs, etc.).
Types (2)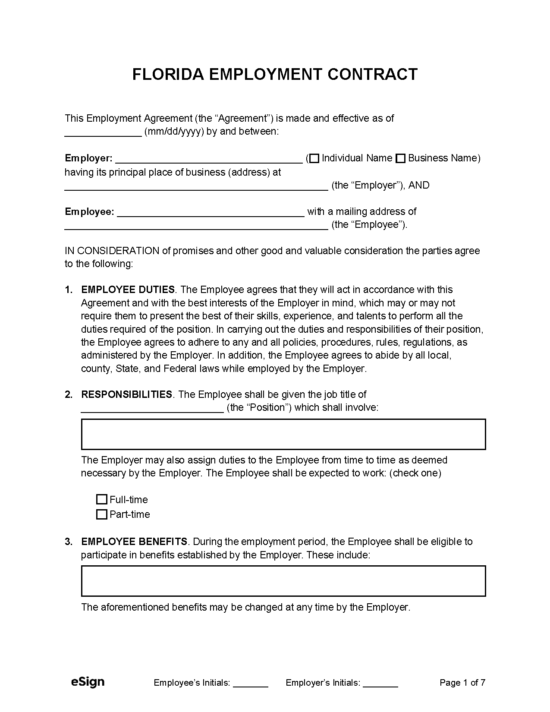 Independent Contractor Agreement – Sets the terms of a working arrangement between freelancer and client.
Download: PDF, Word (.docx), OpenDocument
---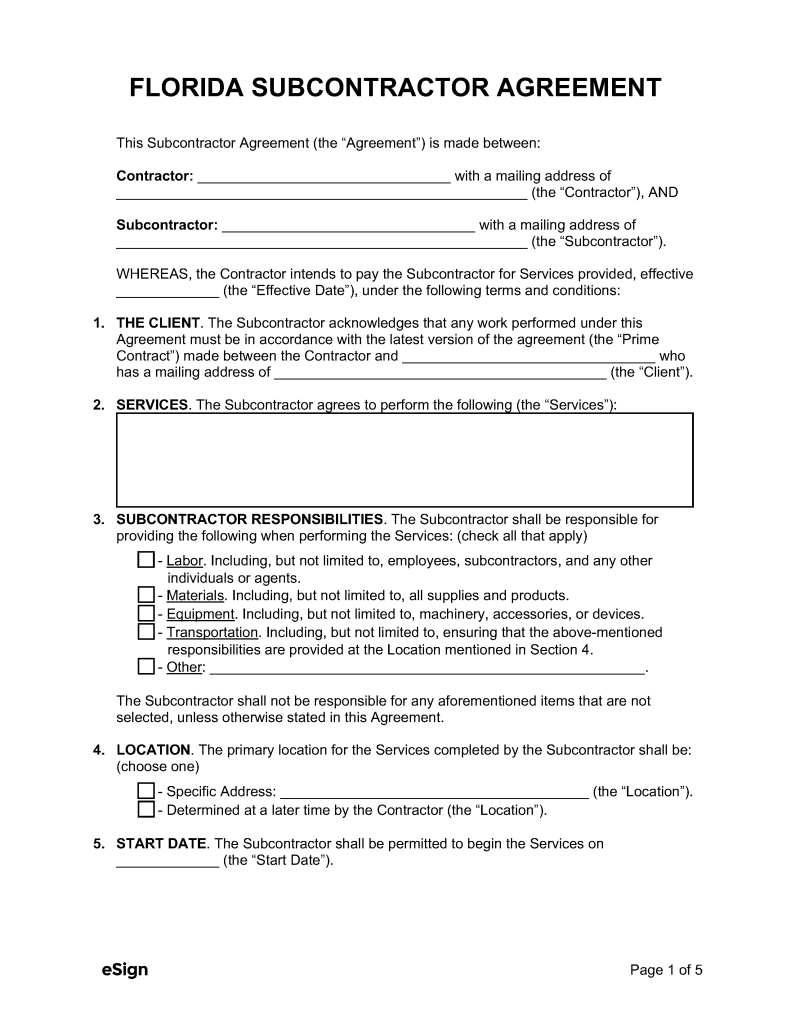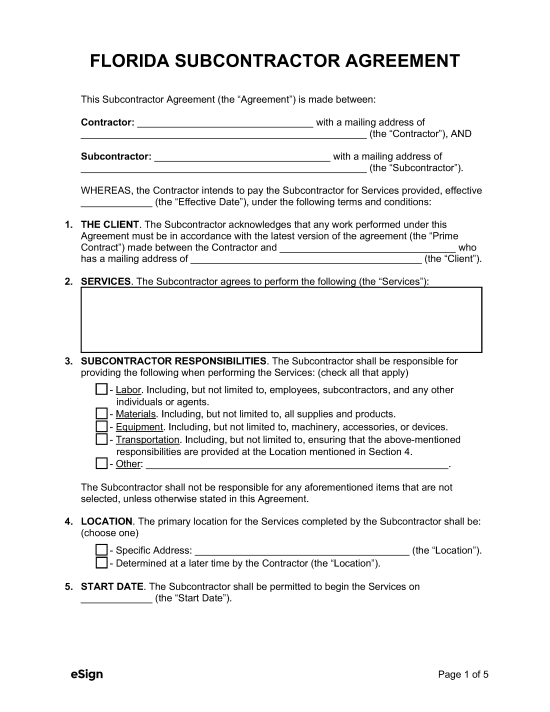 Subcontractor Agreement – Used by a general contractor to hire a subcontractor to work on a specific area of a client's larger work assignment.
Download: PDF, Word (.docx), OpenDocument
---
Laws
---
At-Will Employment
Permitted? Yes, at-will employment may be terminated for any reason except for:
---
Employer Resources