A Georgia employment contract is an agreement between an employer and a newly-hired employee to clarify the details of their job. The form allows employers to establish in writing a non-disclosure policy of confidential company information and the rules regarding time off, probationary periods, and workplace property. The contract will also indicate the employee's compensation, a description of their rights and duties, and whether the agreement will have an end date or remain in effect indefinitely (at-will employment).
In the case of an at-will agreement, the employee or employer may cancel the contract at any point (with proper notice) for any reason that does not violate workplace regulations (e.g., retaliation, discrimination, etc.).
Types (2)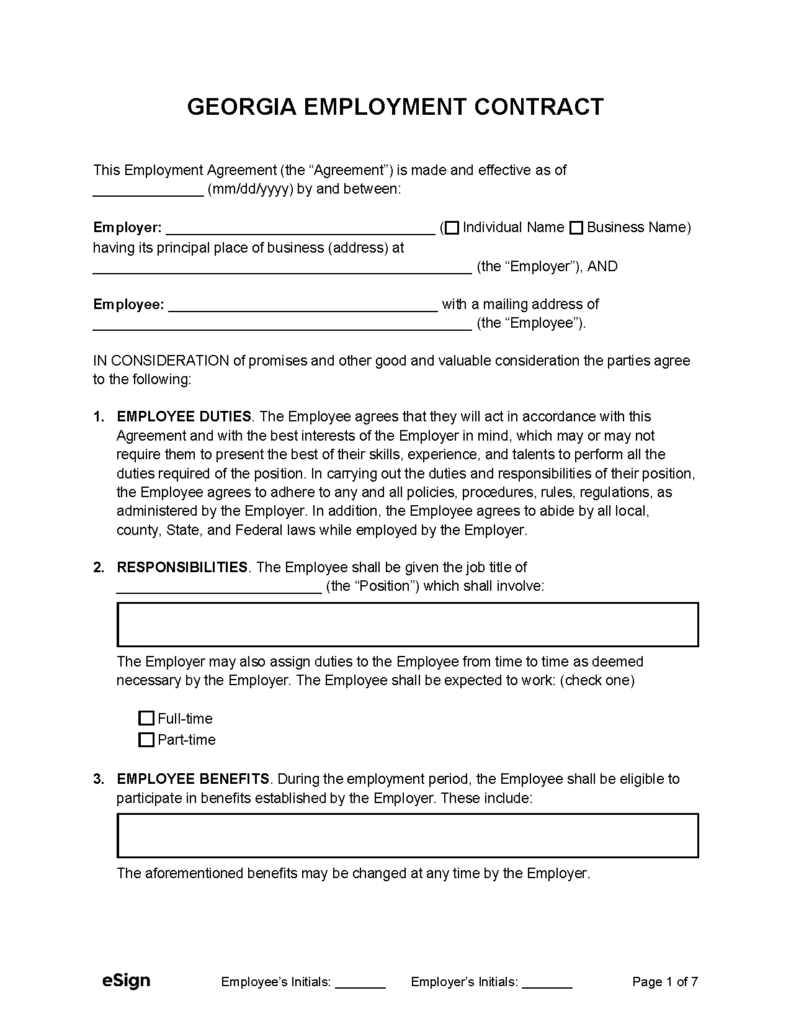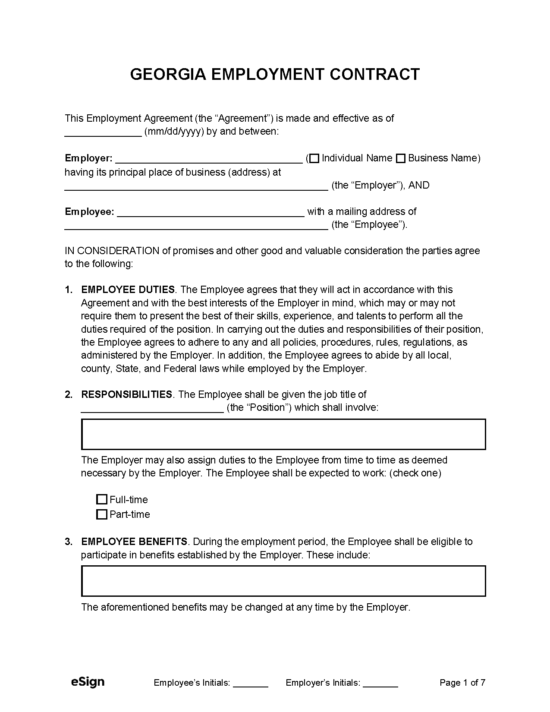 Independent Contractor Agreement – Used to hire a freelance worker.
Download: PDF, Word (.docx), OpenDocument
---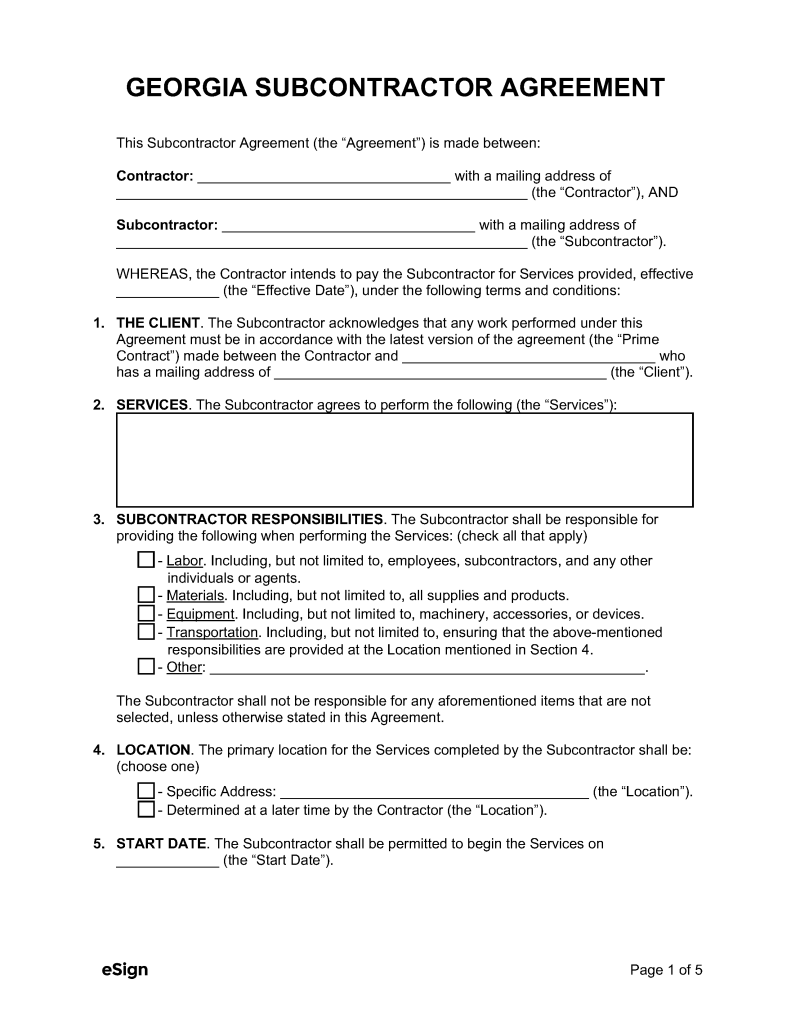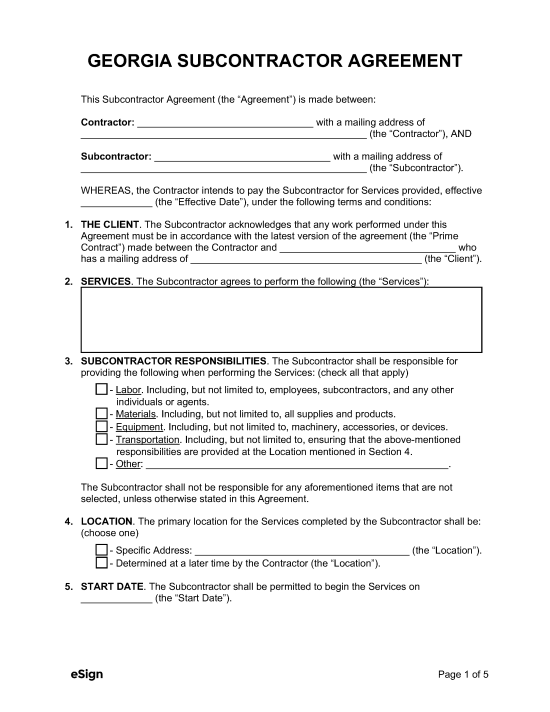 Subcontractor Agreement – Used to define the terms of a subcontractor contributing their services towards a general contractor's job.
Download: PDF, Word (.docx), OpenDocument
---
Laws
---
At-Will Employment
Permitted? Yes, at-will termination of employment is permitted in Georgia for any reason not including:
---
Employer Resources