A Hawaii employment contract allows new hires and employers to outline the details of their working relationship. The agreement should clearly state the title, duties, and responsibilities the hiree will be expected to carry out during their employment period, which may be "at-will" or for a fixed term. The contract outlines what financial compensation, benefits, and vacation time the employee will receive in exchange for their services.
Special provisions may be included in the document as well, for example, whether the employee may act on behalf of the employer when making agreements with customers or vendors. The employer may also require that the employee agrees to a non-compete clause, which may also be included in this contract.
Types (2)
Independent Contractor Agreement – This agreement enables a freelancer to provide work for their client.
Download: PDF, Word (.docx), OpenDocument
---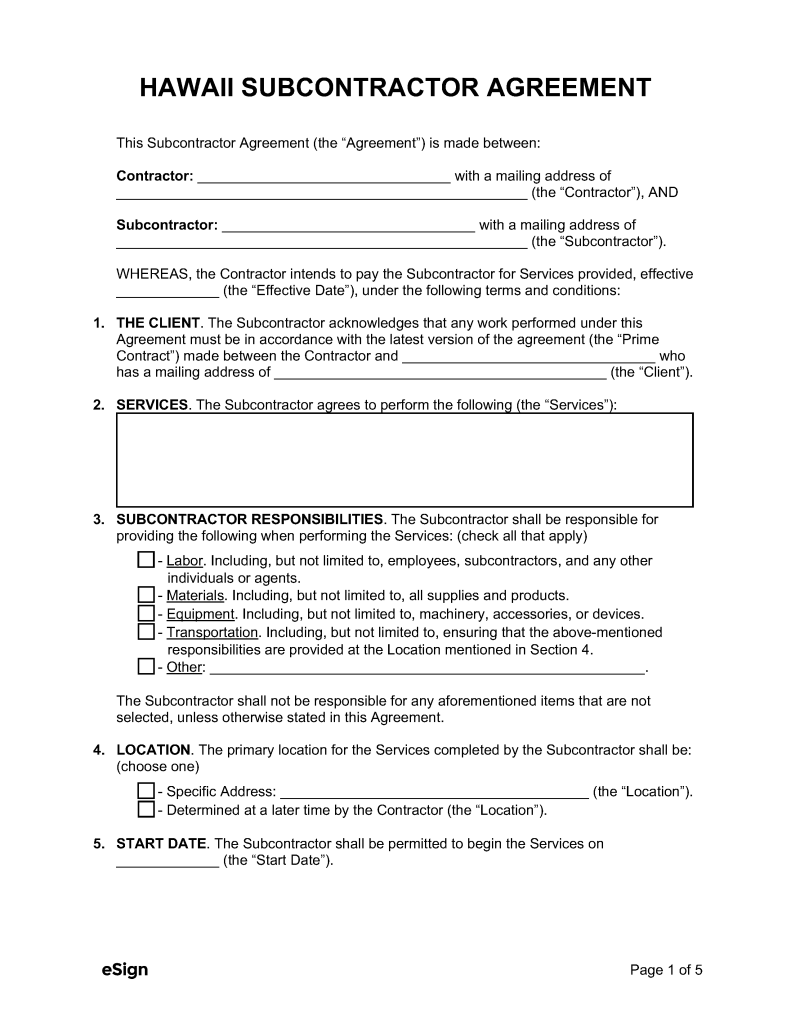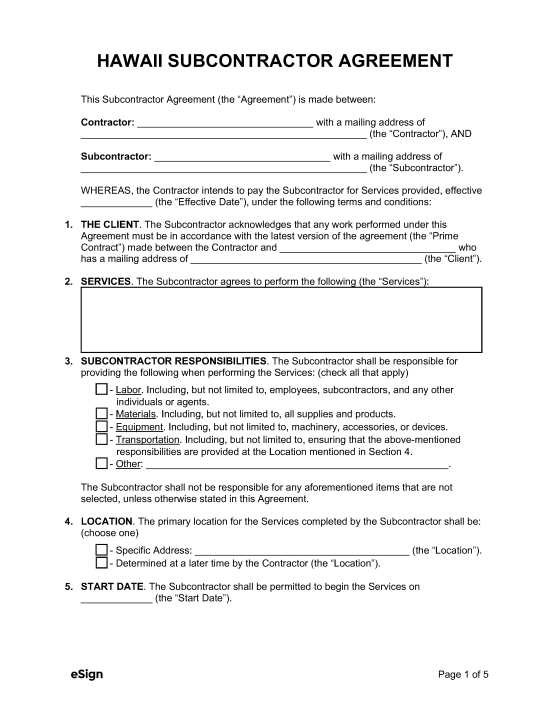 Subcontractor Agreement – This contract is used by contractors to hire out portions of a larger project to other parties.
Download: PDF, Word (.docx), OpenDocument
---
Laws
---
At-Will Employment
Permitted? Yes, "at-will" employment is permitted in Hawaii, whereby employers may terminate their employees for any reason that does not contradict state or federal laws. Employees may not be terminated for the following reasons:
---
Employer Resources