An Oregon employment contract establishes the relationship between an employer and an employee and outlines certain policies and guidelines of the workplace. Providing employment contracts to employees isn't legally required, but having one in place will validate an employee's position and ensure the rights and responsibilities of both parties are clearly defined and understood. This document includes terms such as the employee's position, their duties, the employment period, their wages, and any time-off they may receive. There are also important provisions that cover disability, confidentiality, non-compete, and appearance (punctuality).
Types (2)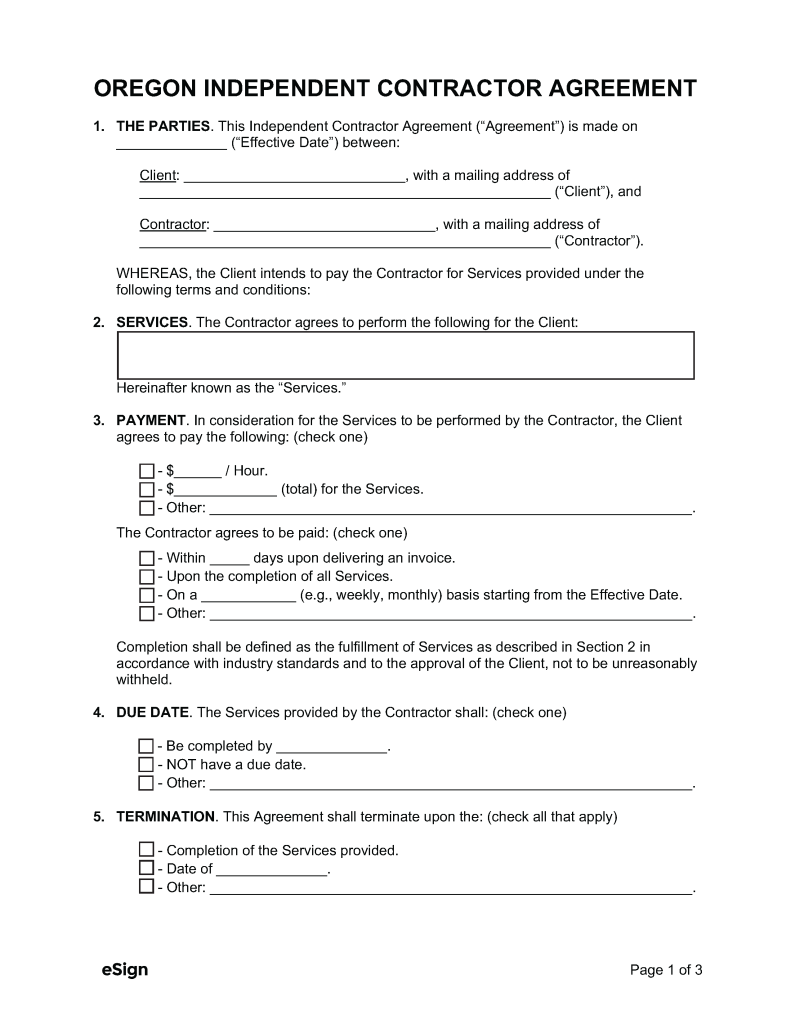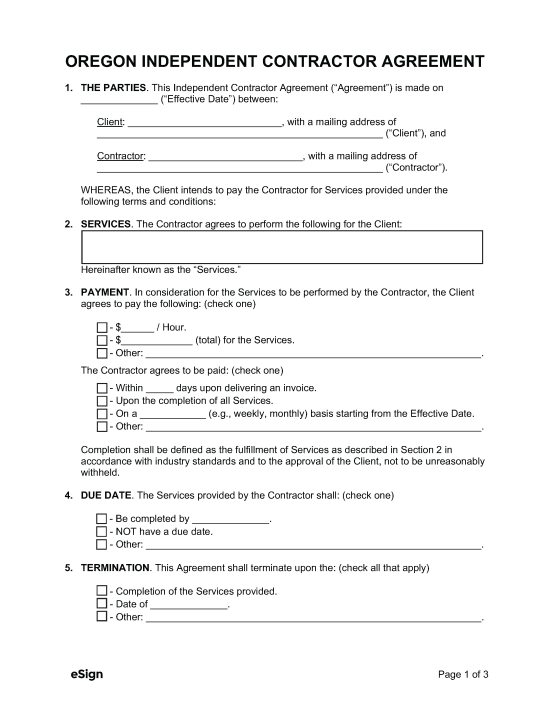 Independent Contractor Agreement – A binding contract between a client and an independent contractor they hired for a job.
Download: PDF, Word (.docx), OpenDocument
---
Subcontractor Agreement – Details the arrangement whereby a subcontractor hired by a contractor to complete a portion of a larger project.
Download: PDF, Word (.docx), OpenDocument
---
Laws
---
At-Will Employment
Permitted? At-will employment is permitted as long as the cause for termination is not based on discrimination or public policies as defined in § 659A.
---
Employer Resources