A Texas employment contract is a binding agreement between a business and its employee that outlines the terms and conditions of the individual's employment. It spells out what was agreed upon when the employee accepted the position, including their wage, job responsibilities, work schedule, benefits, and vacation days. By establishing these terms in writing, the parties create a stable work environment in which their rights are legally protected.
Employment contracts can specify a date when the employee will automatically be discharged from their position. Alternatively, the term of employment can be "at-will," meaning the employee will work perpetually until either they or their employer decides to end the contract.
Types (2)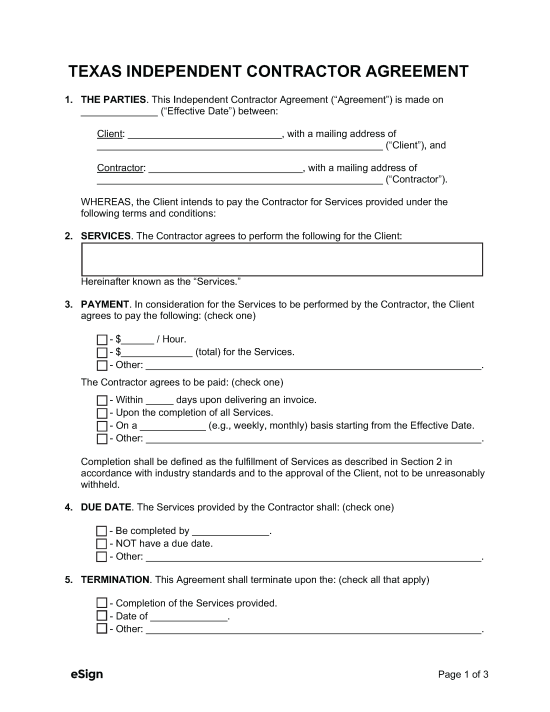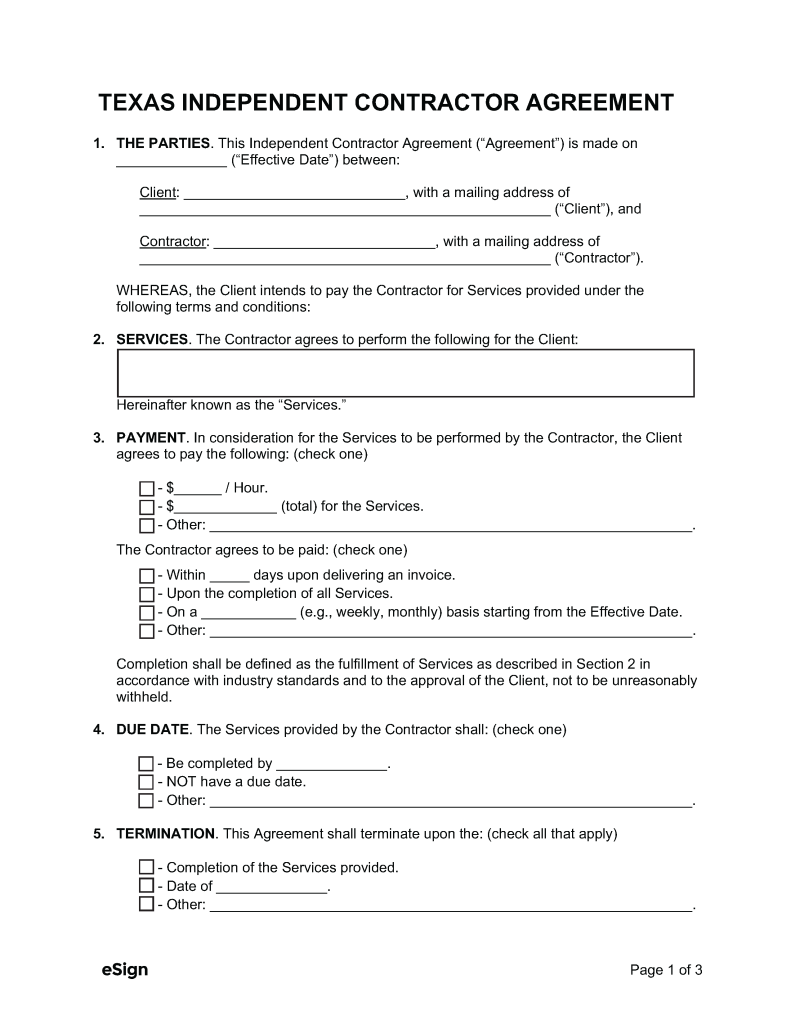 Independent Contractor Agreement – Allows a client to hire a self-employed individual or entity to provide work on a temporary or long-term basis.
Download: PDF, Word (.docx), OpenDocument
---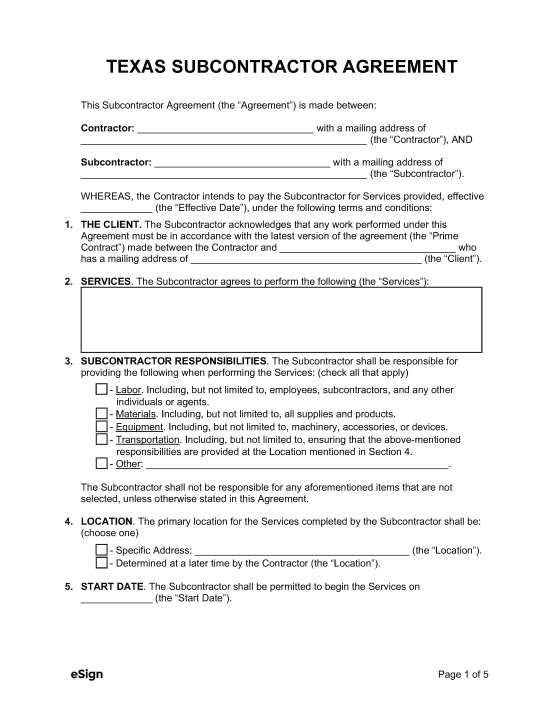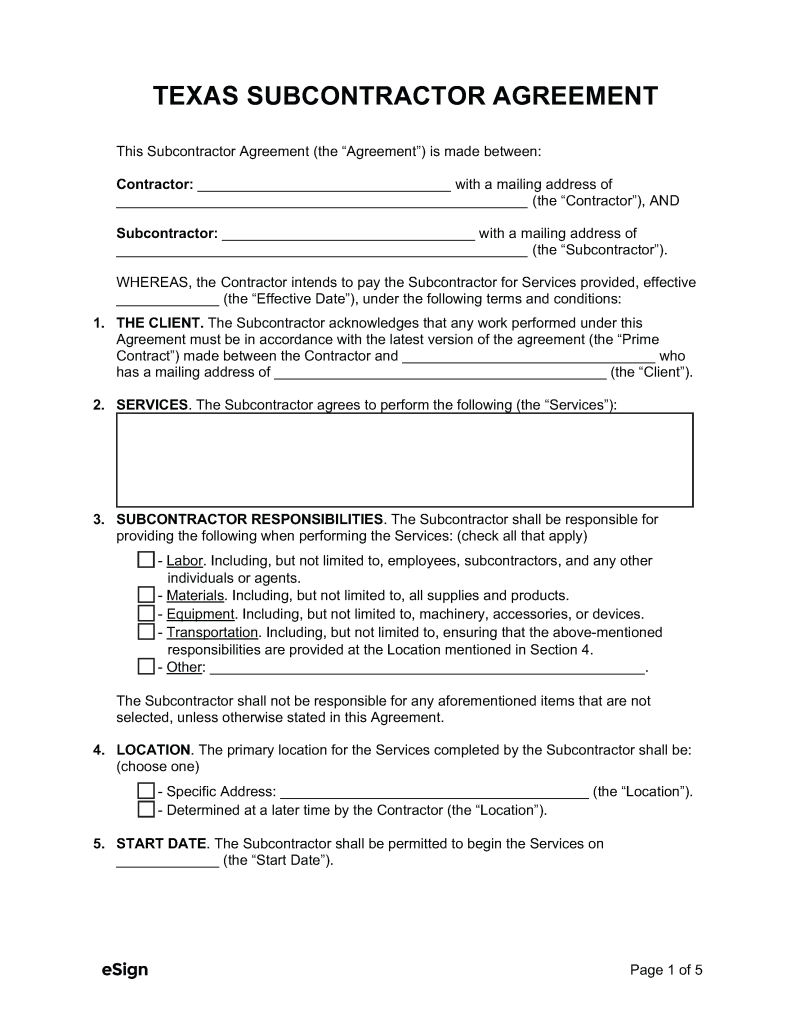 Subcontractor Agreement – Used by a contractor to hire another party (the subcontractor) who will complete specific task in contribution to a larger project.
Download: PDF, Word (.docx), OpenDocument
---
Laws
---
At-Will Employment
Permitted? Yes, at-will termination is legal in Texas, with some exceptions. For example, at-will employment cannot be terminated for any of the following reasons:
Discrimination against age, race, nationality, etc.;
Attempting to file a claim for workers' compensation;
Refusing to commit a criminal act;
Jury duty;
Being called to serve in the military;
Joining a union.
Other circumstances apply; this article contains a comprehensive list of exceptions where at-will termination is unlawful.
---
Employer Resources