An Iowa 30-day notice to quit is a document delivered to a tenant by a landlord who intends on terminating their lease agreement without cause in thirty (30) days' time. Month-to-month tenancies can be terminated by either party without cause as long as proper notice is given to the non-terminating party. This notice, when served to a tenant, gives the tenant thirty (30) days to pack up their possessions and leave the property. If they fail to adhere to the demands of the termination letter, the landlord may serve a 3-Day Notice to Quit. This notice orders the tenant to vacate the premises within three (3) days or an eviction suit will be filed against them.
Laws – § 562A.34(2)
---
Related Forms
3-Day Notice to Quit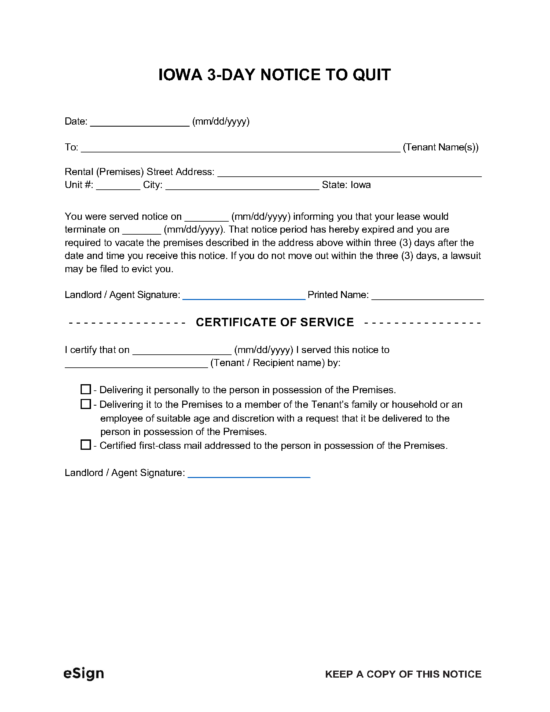 – The landlord can deliver this notice demanding the tenant to surrender the property within three (3) days if the tenant has already been served either a 7-day or 30-day notice to terminate a tenancy.
Download: PDF, Word (.docx), OpenDocument