An Iowa 3-day notice to quit is an eviction notice demanding that a tenant hand over possession of the property because they did not vacate the premises after their lease was terminated. If a landlord has served a notice to quit on a tenant for non-compliance or for terminating a lease agreement without cause (see forms below), the tenant must comply with that notice. If they fail to comply, the landlord cannot start an eviction process until they have delivered this notice to the tenant giving them three (3) days to vacate the premises on their own accord. They can file an eviction suit the day after this three-day notice period expires.
This notice is not required if the reason for terminating a tenancy was for non-payment of rent or committing an action constituting a clear and present danger.
Laws – § 648.3
---
Related Forms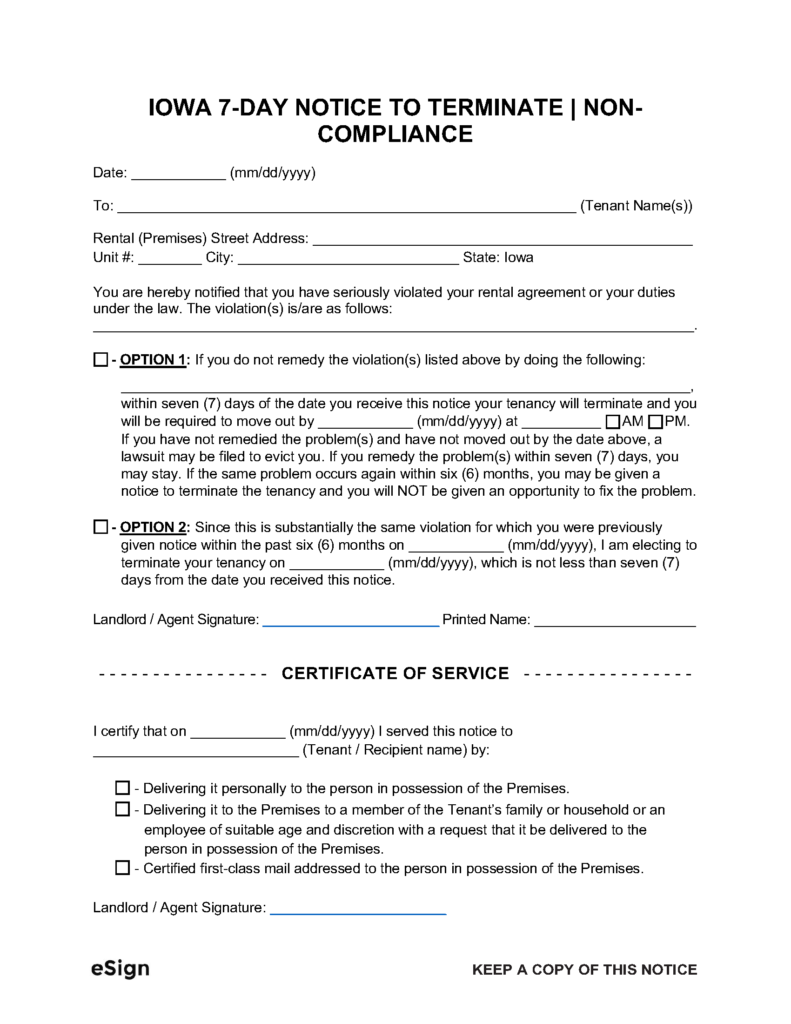 7-Day Notice to Terminate for Non-Compliance – This may be served to a tenant if they have violated their rental agreement or tenant duties and must resolve the situation or their tenancy will expire within seven (7) days. They will not be given the chance to remedy the violation if it is their second infraction within a period of six (6) months.
Download: PDF, Word (.docx), OpenDocument
Laws: § 562A.27(1)
---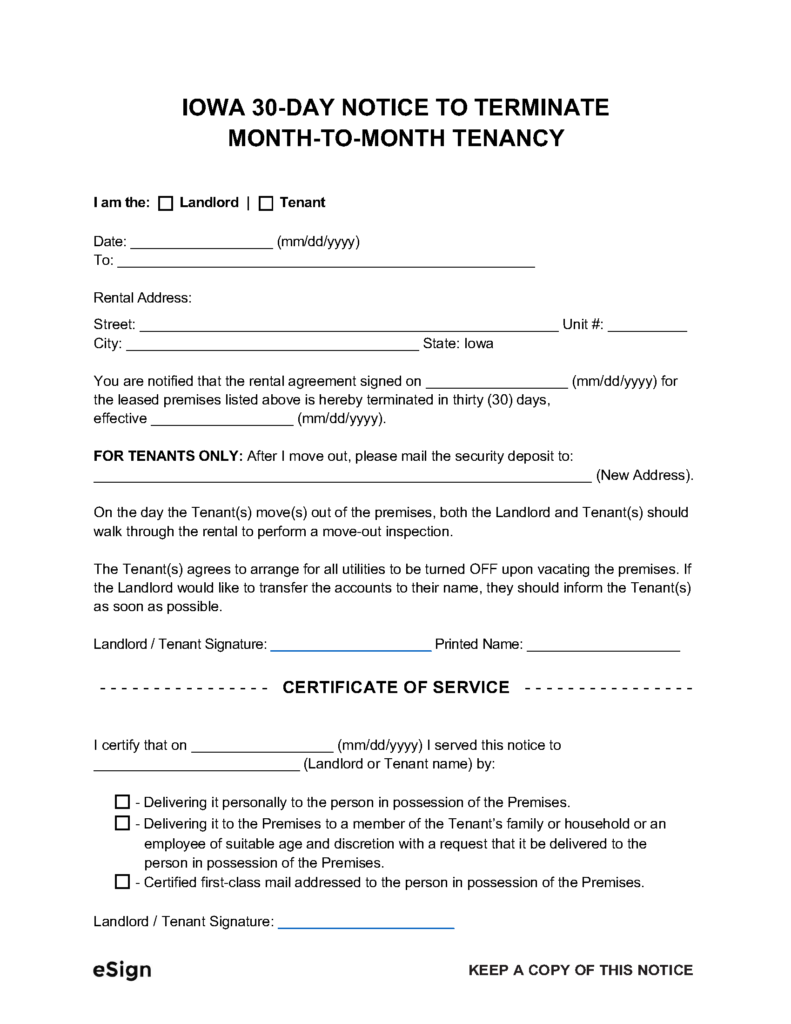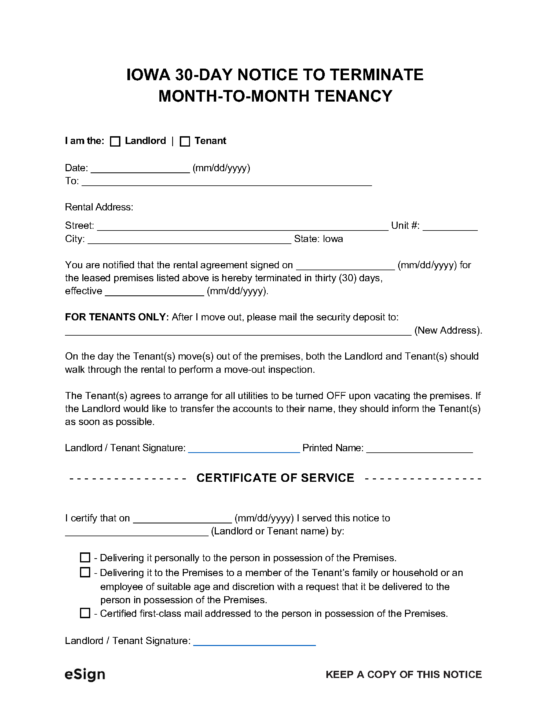 30-Day Notice to Terminate Month-to-Month Lease – A landlord may use this to end a lease agreement with a tenant for any reason.
Download: PDF, Word (.docx), OpenDocument
Laws: § 562A.34(2)