An Iowa month-to-month lease agreement is executed by a landlord of residential property and their tenant to enter into a rental arrangement with no specified end date. This type of periodic lease is commonly applied after a fixed-term lease has ended and the parties wish to continue the lease without committing to another full year. The tenant's duties and responsibilities as they pertain to the rental unit are no different from those governed by a one-year lease agreement. Either party can end a month-to-month agreement as long as they provide proper notice.
Notice for terminating (§ 562A.34(2)) – Thirty (30) Days
Tenant screening – Iowa Rental Application
---
Realtor Version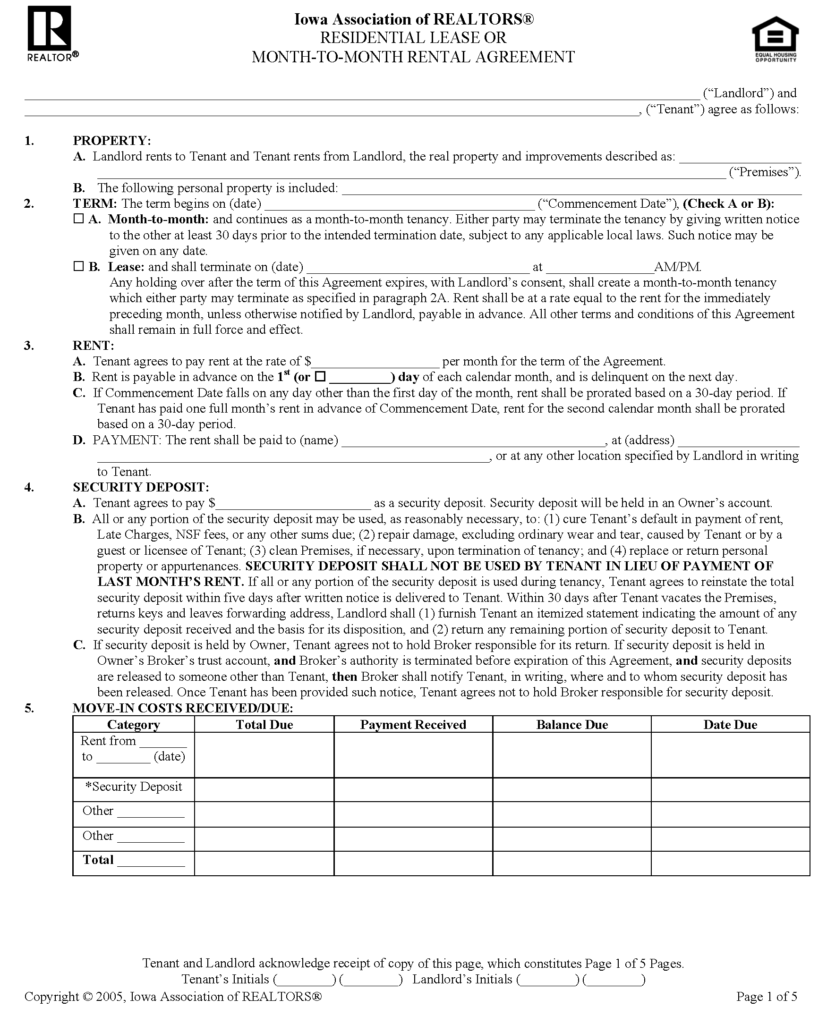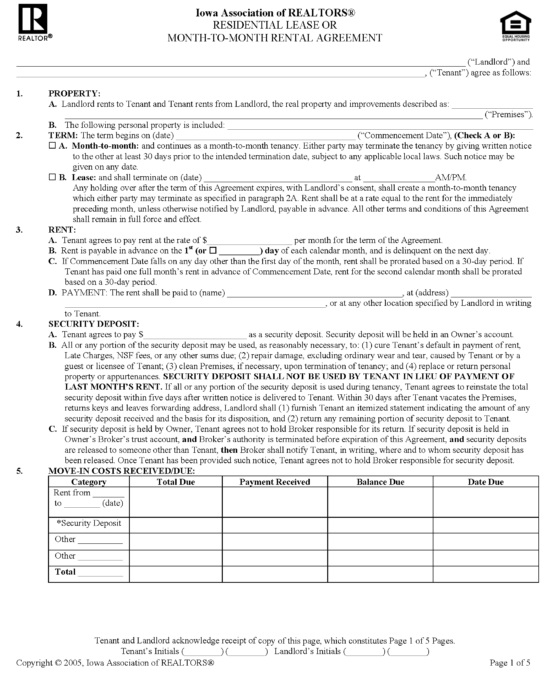 Residential Lease or Month-to-Month Rental Agreement – Brokers licensed with the Iowa Association of REALTORS® may use this lease to establish a fixed-term or month-to-month rental agreement.
Download: PDF
---
Disclosures (4)
The landlord must disclose to the tenant if the rental property is listed in the CERCLIS database.
The landlord is required to provide the tenant with the contact information of any individuals who are authorized to manage the property and receive notices.
3) Lead-Based Paint Disclosure
If the rental unit was built before 1978, the tenant must be informed in writing about the presence of lead-based paint on the property.
The tenant must be informed if there are any shared utility charges, as well as how these charges will be billed and divided between the parties.