Rental Application
– This form is used by landlords of residential property to collect information on potential tenants in order to determine their eligibility for tenancy.
Lease Agreements: By Type (6)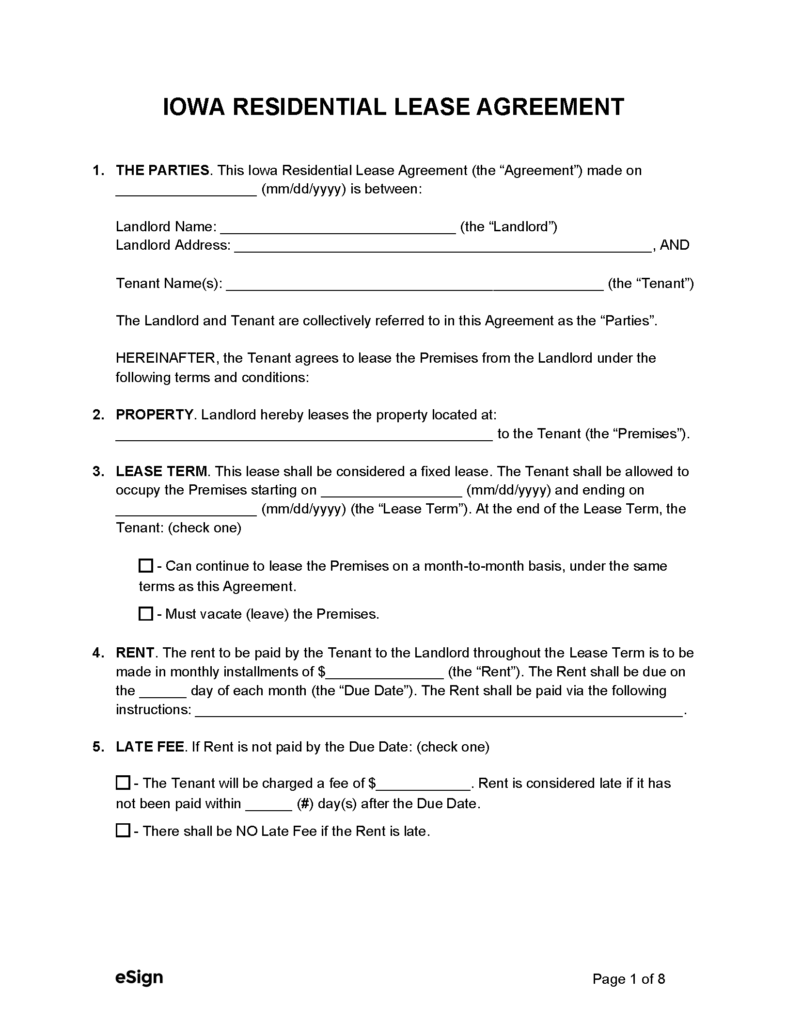 Standard (1-year) Lease Agreement – The most common type of residential lease, a standard lease agreement is a fixed-term rental arrangement between a landlord and tenant.

Download: PDF, Word (.docx), OpenDocument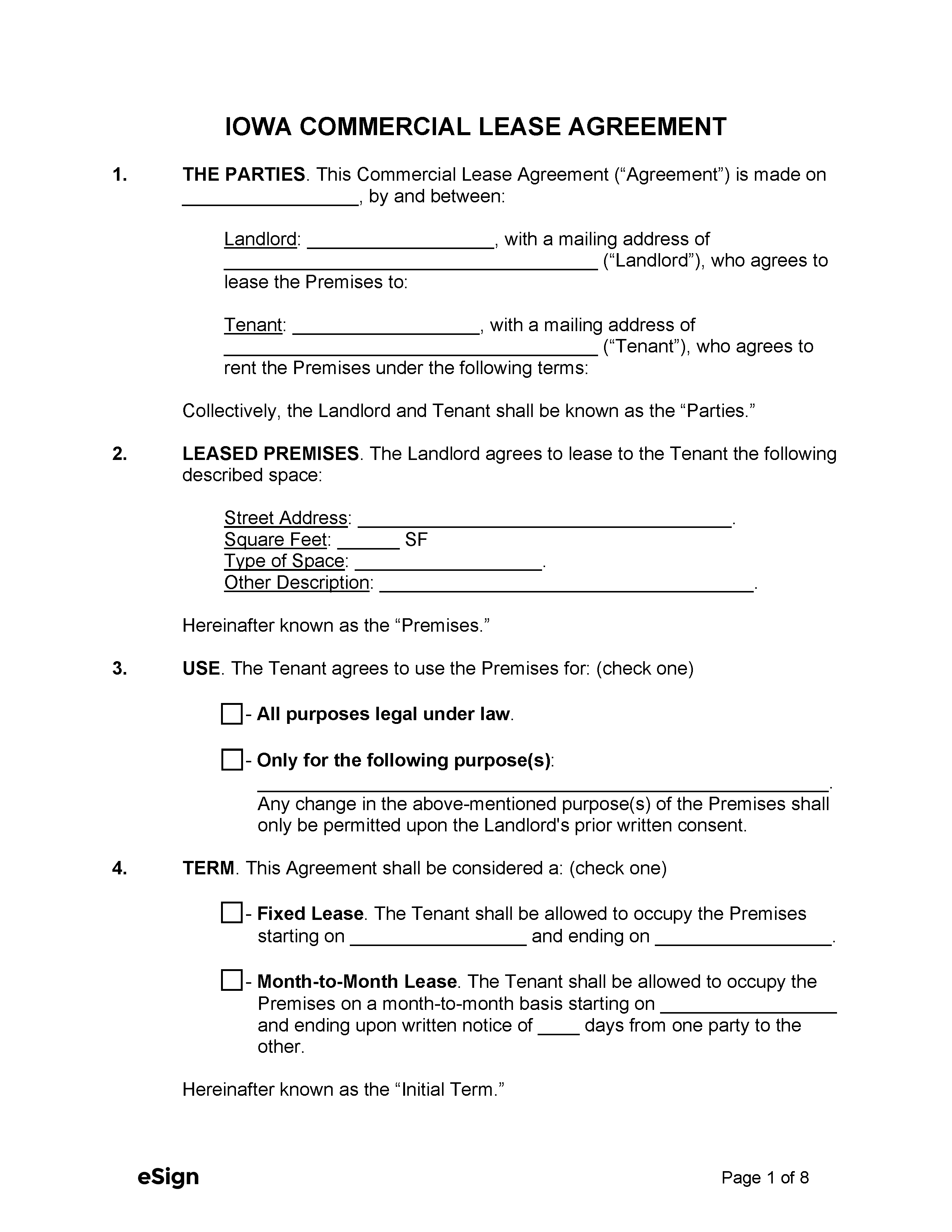 Commercial Lease Agreement – This agreement allows landlords to rent out commercial space to businesses.

Download: PDF, Word (.docx), OpenDocument
Month-to-Month Lease Agreement – Used by landlords and tenants who agree to an at-will rental arrangement with monthly payments.

Download: PDF, Word (.docx), OpenDocument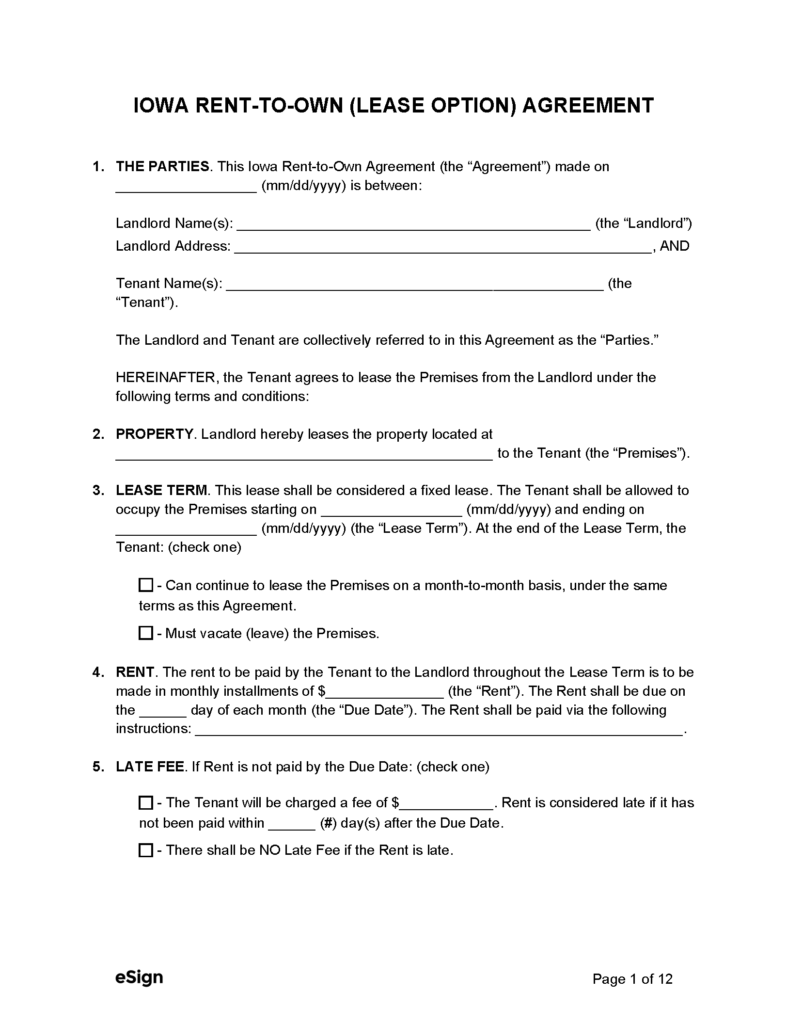 Rent-to-Own Agreement (Lease Option) – An agreement that gives the tenant the option to buy the property after they have resided in the unit as a tenant.

Download: PDF, Word (.docx), OpenDocument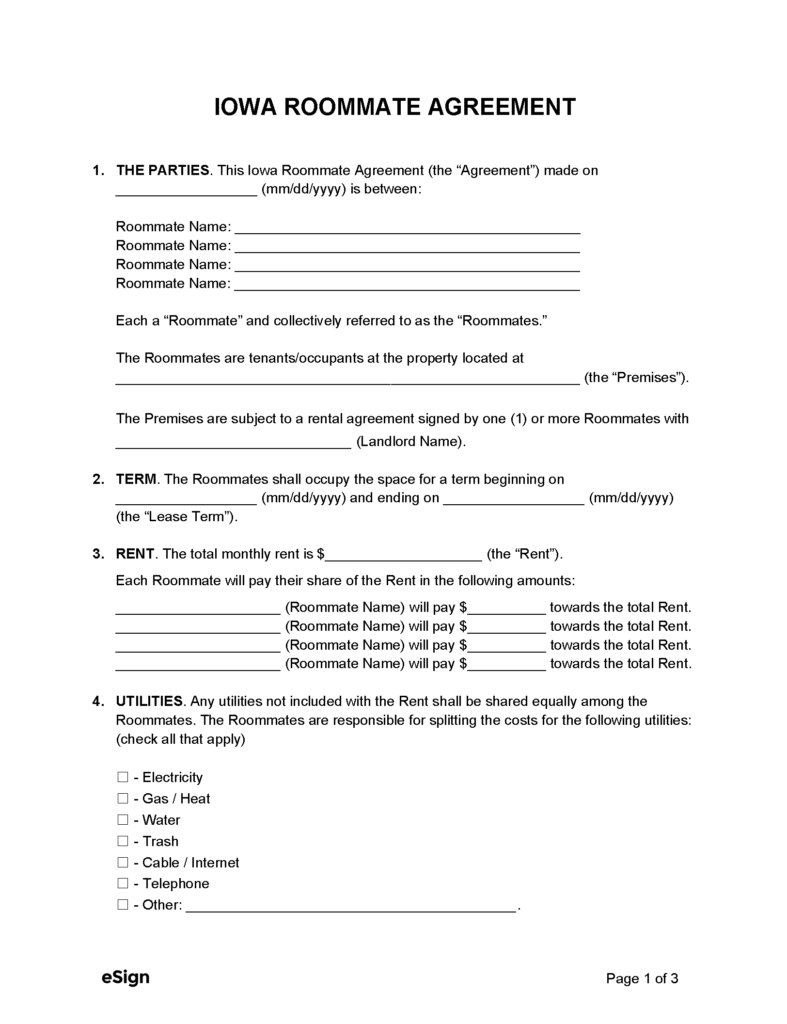 Roommate Agreement – An agreement between roommates that lays out terms like the division of rent and expenses.

Download: PDF, Word (.docx), OpenDocument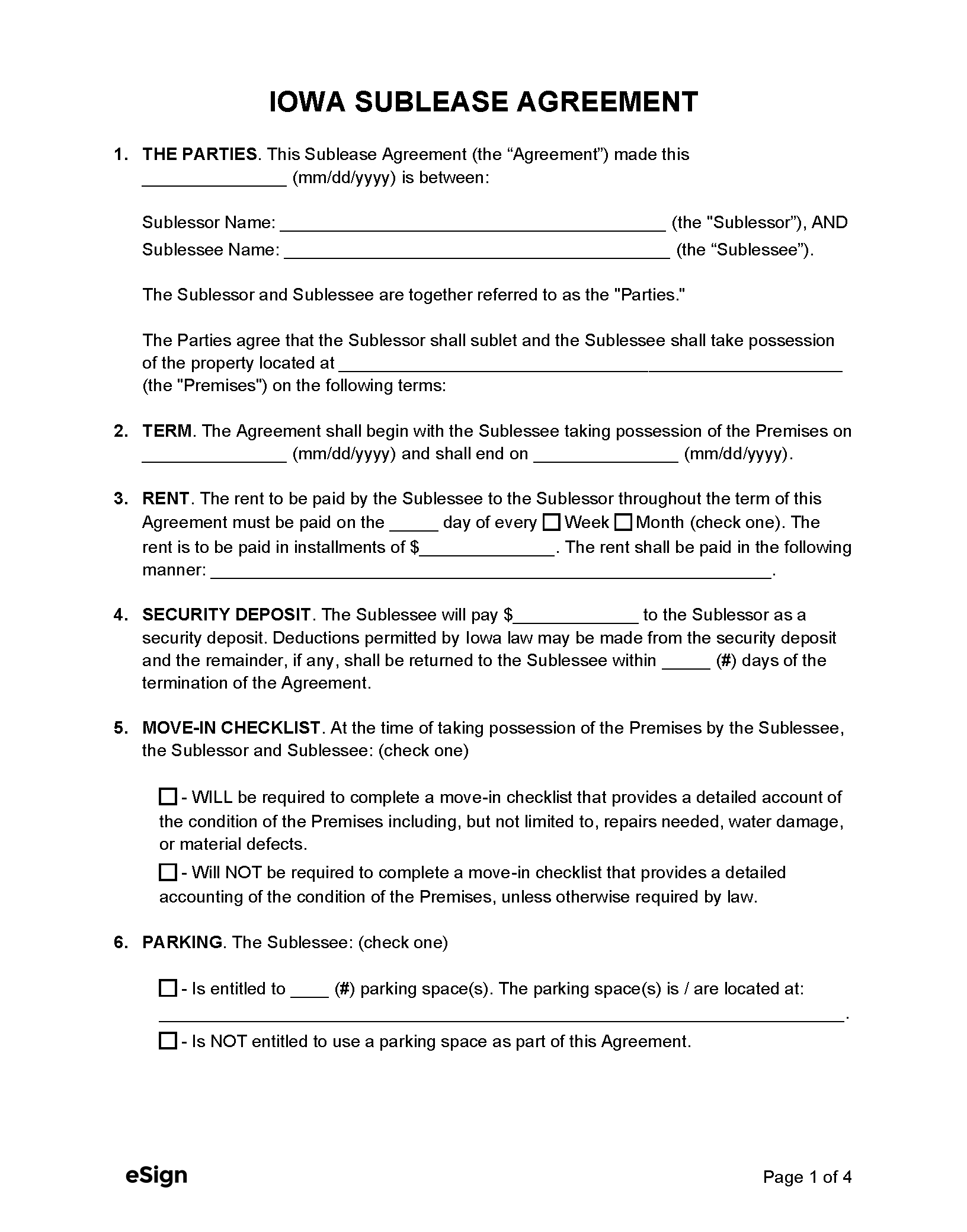 Sublease Agreement – Used by a tenant to rent all or a portion of a rented space to a subtenant.

Download: PDF, Word (.docx), OpenDocument
Security Deposits
Maximum Amount ($) – The maximum security deposit is the equivalent of two months' rent.[5]
Collecting Interest – Interest on security deposits is permitted but not required. Any interest collected in the first five years of the tenancy will be the landlord's property.[6]
Returning to Tenant – The landlord must return the security deposit to the tenant within 30 days from the termination of the tenancy.[7]
Itemized List Required? – Yes, the landlord must provide the tenant with an itemized list explaining any deductions made to their security deposit.
Separate Bank Account? – Yes, security deposits must be held in a separate bank account and cannot be combined with the landlord's personal funds.
Landlord's Access
General Access – The landlord must give the tenant 24 hours' notice before entering the premises.[8]
Immediate Access – The landlord may enter a rental unit without providing notice if there's an emergency.[9]
Rent Payments
Grace Period – Tenants don't need to be given a grace period to pay rent after its due date.
Maximum Late Fees ($) – The maximum late fees that landlords may demand are $12 per day if the monthly rent is $700 or less, or $20 per day if the rent is more than $700.[10]
Bad Check (NSF) Fee – Landlords may charge a fee of $30 if a tenant's check bounces. However, the tenant must be given written notice of the fee.[11]
Withholding Rent – The tenant may recover damages caused by the landlord's failure to fulfill obligations that affect the tenant's health and safety.[12]
Breaking a Lease
Non-Payment of Rent – A 3-Day Notice to Quit for Non-Payment can be served on tenants who are late paying their rent.[13]
Non-Compliance – Tenants who break the terms of their lease are entitled to a 7-day notice to fix their violation.[14]
Tenant Maintenance – The landlord can charge the tenant for any repairs, replacements, or cleaning they caused and failed to remedy.[15]
Lockouts – The landlord cannot take possession of the tenant's rental unit by changing the locks or cutting off services.[16]
Leaving Before the End Date – If the lease requires the tenant to give notice for extended absences, the landlord may hold them liable for damages if they abandon the property without notice.[17]
Lease Termination
Month-to-Month Tenancy – Landlords must give month-to-month tenants a 30-Day Notice to Terminate before ending their lease agreement.[18]
Unclaimed Property – When the landlord takes possession of a rental unit following an eviction, they can claim any belongings the tenant left behind.[19]