---
Updated on September 23rd, 2021

The Minnesota 14-day notice to quit informs a tenant at-will (tenant without a fixed-term lease) that they haven't paid rent and may be evicted if they don't pay or vacate within fourteen (14) days. Minnesota landlord-tenant law does not grant tenants a grace period for rent installments. Therefore, unless the lease states otherwise, the notice may be issued immediately after the tenant defaults in rent. An eviction lawsuit can be avoided if the tenant renders a full payment to the landlord or vacates the premises before the expiration of the fourteen (14) day period.

Laws – § 504B.135

Rent Grace Period (§ 504B.177) – No grace period unless described in the lease.
---
Related Forms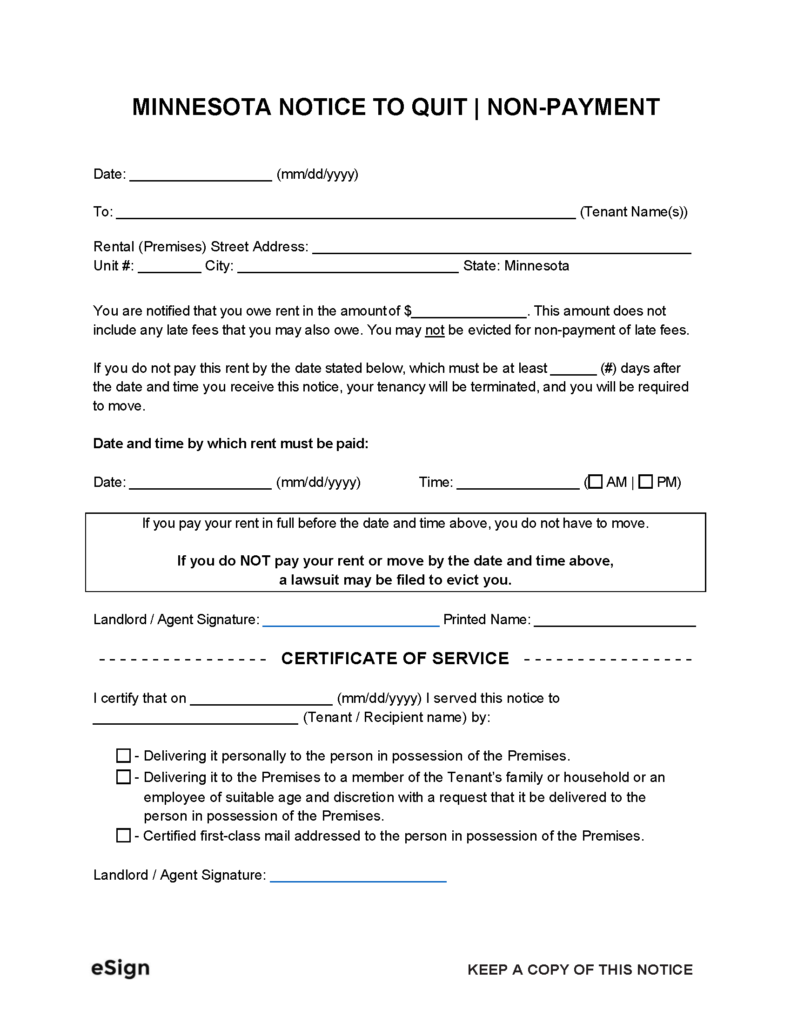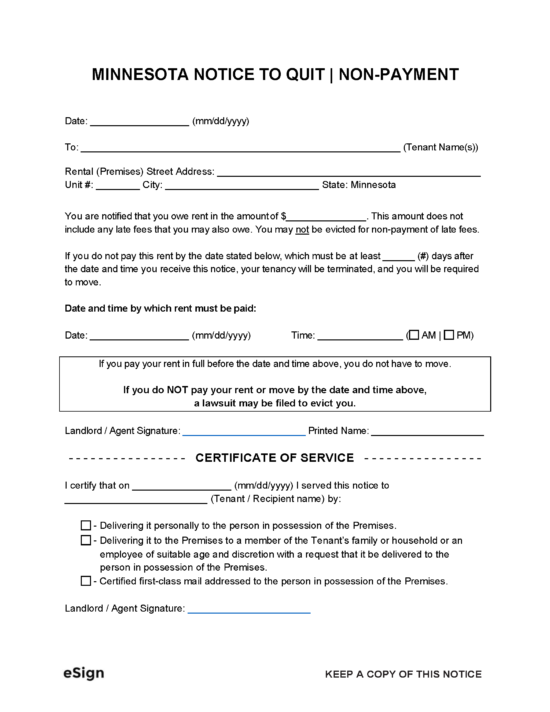 Notice to Quit for Non-Payment – For fixed-term tenancies, the landlord is not required to give tenants advance notice to pay or quit after they have failed to pay rent on time. This notice form can be used so that both parties may avoid the complications of eviction and a possible lawsuit.
Download: PDF, Word (.docx), OpenDocument