---
Updated on September 23rd, 2021

The Minnesota notice to quit for non-payment is delivered by a landlord to a tenant who has failed to pay rent while on a fixed-term lease, requesting that they pay or move out. The notice informs the tenant that their failure to either pay rent or vacate may lead to an eviction lawsuit. Landlords are not legally obligated to issue a notice to quit before evicting for non-payment, and the tenant is not entitled to a notice period. That said, the notice can serve as a warning to the tenant and help avoid a potentially lengthy and costly eviction lawsuit.

Laws – § 504B.291

Rent Grace Period (§ 504B.177) – No grace period, unless the tenant and landlord agree to a grace period in the lease.
---
Related Forms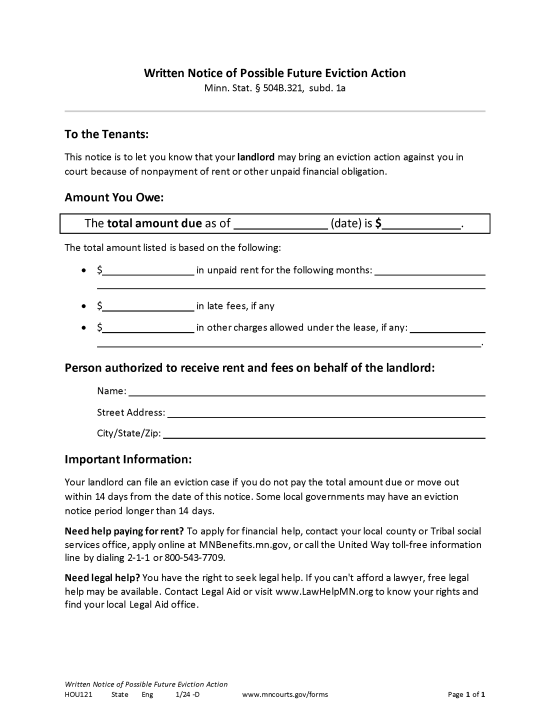 14-Day Notice to Quit for Non-Payment – If the tenancy is at-will (no fixed term), the tenant must be given fourteen (14) days' notice to pay or quit.
Download: PDF, Word (.docx), OpenDocument