The Montana 30-day notice to quit for landlords informs a tenant or landlord that a month-to-month tenancy is terminating in thirty (30) days and that the tenant may be evicted if they fail to vacate after the notice period expires. Neither party is obligated to provide a reason for termination to end the lease. The only requirement is that the terminating party must serve the other with written notice at least thirty (30) days before the date of termination. If a tenant fails to vacate within thirty (30) days after receiving notice, the landlord may bring an action to the court to evict them from the premises.
Laws – § 70-24-441(2)
---
Related Forms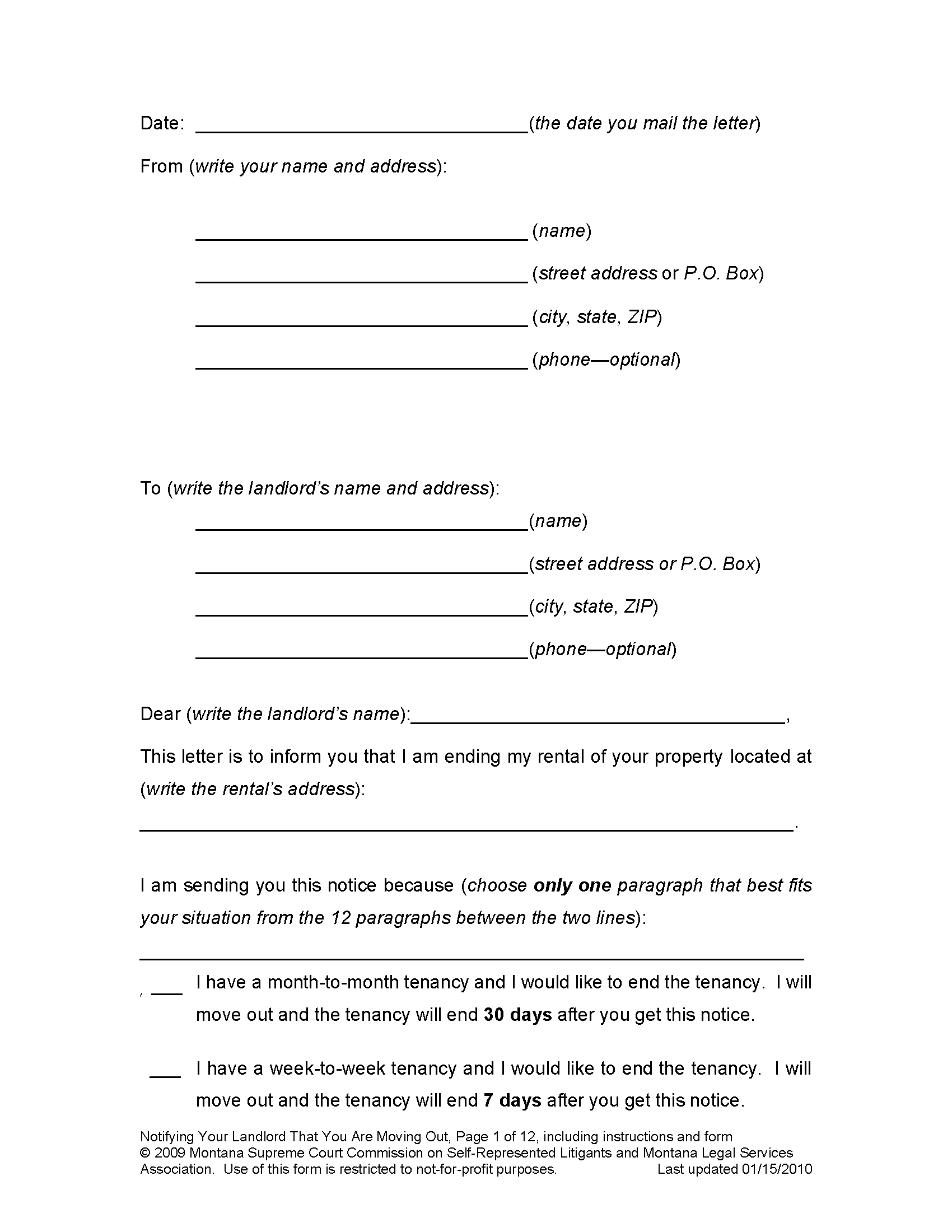 30-Day Notice to Terminate Month-to-Month Lease for Tenants – If a tenant wishes to terminate their month-to-month lease, they should complete this notice and deliver it to their landlord.
Download: PDF