---
Updated on September 25th, 2021

A Montana month-to-month lease agreement establishes an arrangement in which a landlord (the "lessor") allows another party (the "lessee" or "tenant") to occupy a residential space on a monthly basis. The terms of the agreement should define the occupancy date, monthly rent, security deposit, utility payments, and maintenance fees. A month-to-month lease is open ended, meaning that the tenancy can last as many months as the parties desire. The arrangement may be terminated for any reason by providing thirty (30) days' notice to the non-terminating party. In the same manner, the landlord can increase the rent or modify the agreement terms.

Notice for Terminating (§ 70-24-441(2)) – Thirty (30) Days

Tenant Screening – Montana Rental Application
---
Realtor Version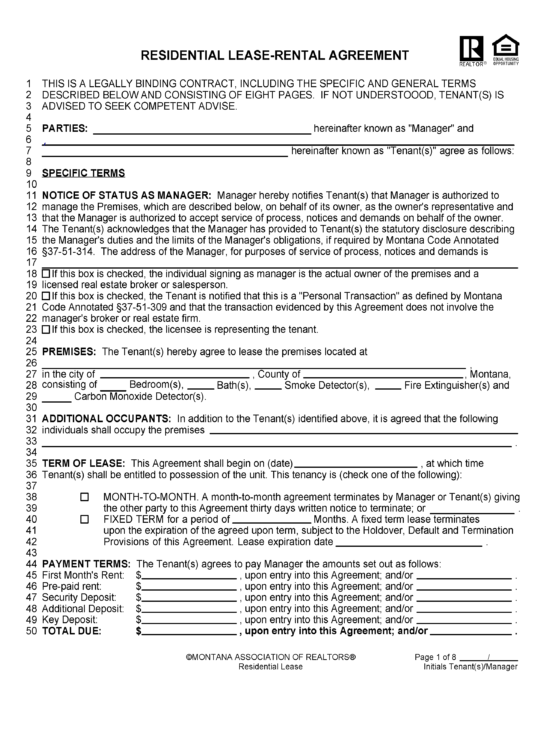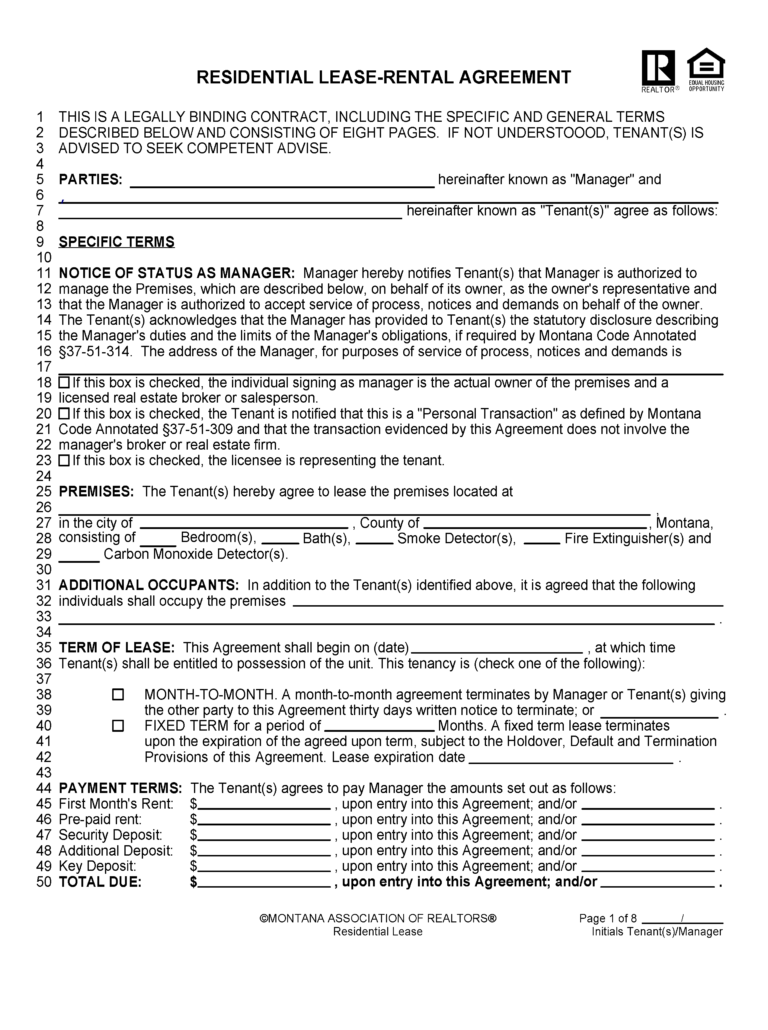 Montana Association of Realtors Residential Lease Agreement – A realtors version of a residential lease agreement that can be used by landlords to rent out property to tenants on a month-to-month or fixed-term basis.
Download: PDF
---
Disclosures (5)
1) Lead-Based Paint Disclosure
Tenants renting property built prior to 1978 must receive this disclosure from the landlord to inform them that lead-based paint may be present on the premises.
Landlords renting property that was previously used to produce methamphetamine must disclose this information to prospective tenants.
Landlords must provide a mold disclosure form to tenants in any residential lease agreement.
The landlord must provide tenants with the names and addresses of all persons authorized to manage the rental property as well as the owner and their authorized representatives.
When a security deposit is demanded of a tenant, the landlord shall deliver a statement of condition which outlines any issues on the premises.