The Nevada 30-day notice to quit is used by landlords to terminate a month-to-month lease or other periodic tenancy that does not renew weekly. The landlord has no obligation to give the tenant any justification for terminating a monthly lease and may do so at any time with thirty (30) days' notice. Once the document has been served on the tenant, they must vacate the premises by the specified date or face eviction by court order.
Laws – NRS 40.251(1)(a)(2) and (b)(1)(II)
---
Related Forms
5-Day Notice to Terminate At-Will Tenancy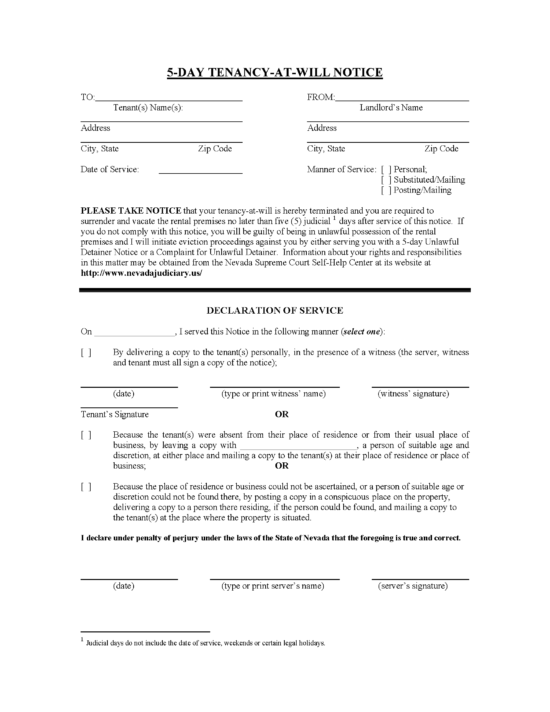 – Allows the landlord to terminate an at-will rental agreement with five (5) days' notice.
Download: PDF
---
7-Day Notice to Terminate Weekly Lease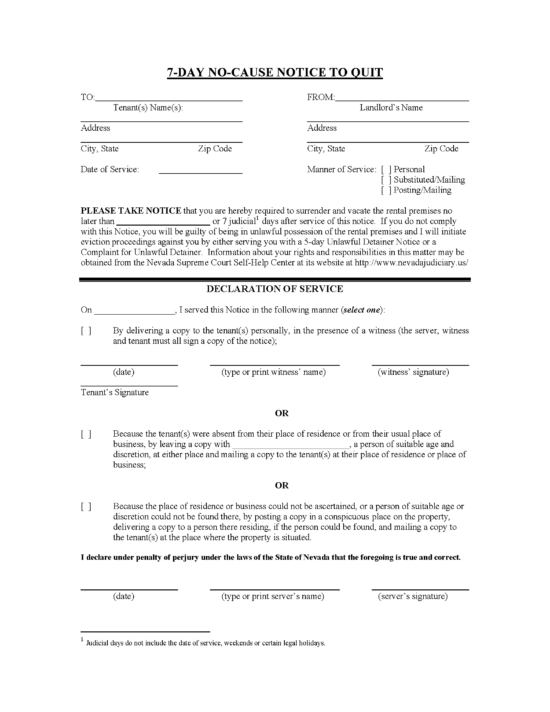 – If the tenant has a week-to-week rental agreement, they must be given seven (7) days' notice to move out when the landlord decides to terminate their arrangement.
Download: PDF
---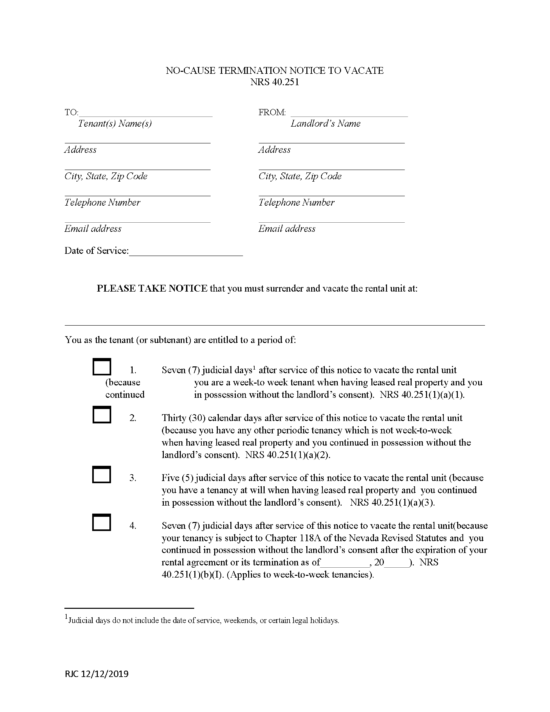 Notice to Terminate – A multi-purpose document that can be used to terminate any at-will or periodic rental agreement.
Download: PDF