A Nevada notice to quit for lease termination is a form that can be used to terminate a weekly, monthly, periodic, or at-will lease and is served on the tenant by their landlord. This type of form is termed a "no-cause" notice because the landlord does not require any justification to terminate any of the aforementioned tenancies. Once the notice has been served on the tenant, the tenant must vacate their rental unit by the termination date stated in the document. In the event that the tenant does not move out within the given time frame, the landlord may begin an unlawful detainer lawsuit to have them forcibly removed.
Laws – NRS 40.251(1) and 40.215(8)
---
Related Forms
5-Day Notice to Terminate At-Will Tenancy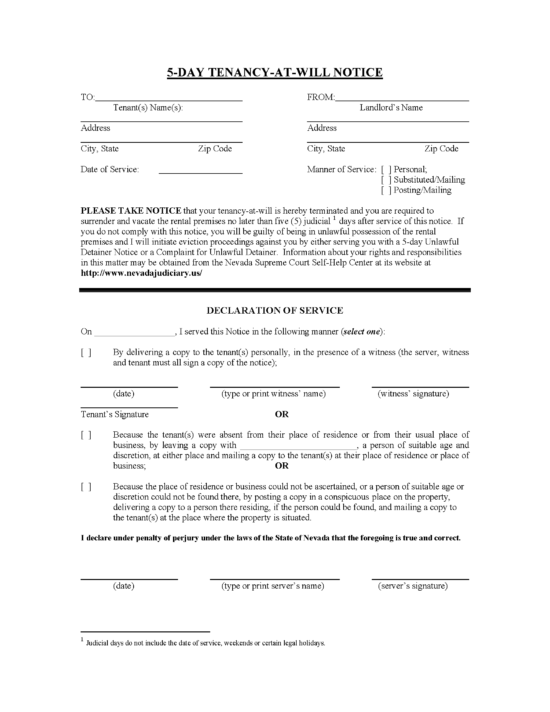 – This notice should be used for any at-will tenancy other than weekly or monthly.
Download: PDF
---
7-Day Notice to Terminate Weekly Lease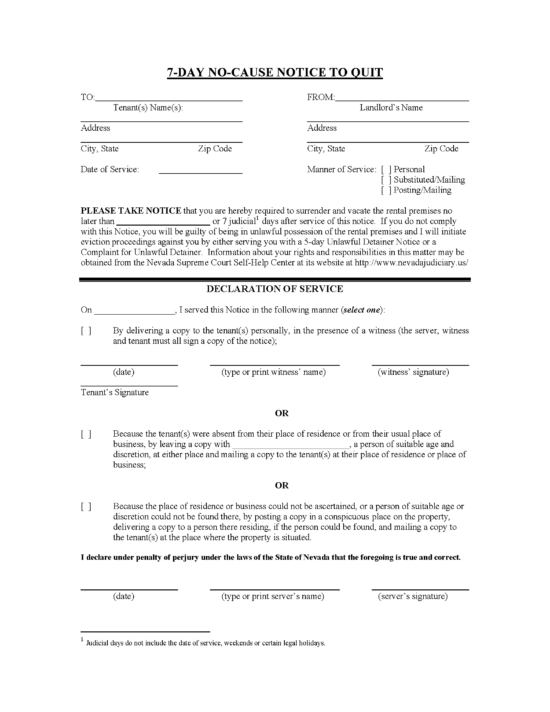 – Terminates a week-to-week lease agreement.
Download: PDF
---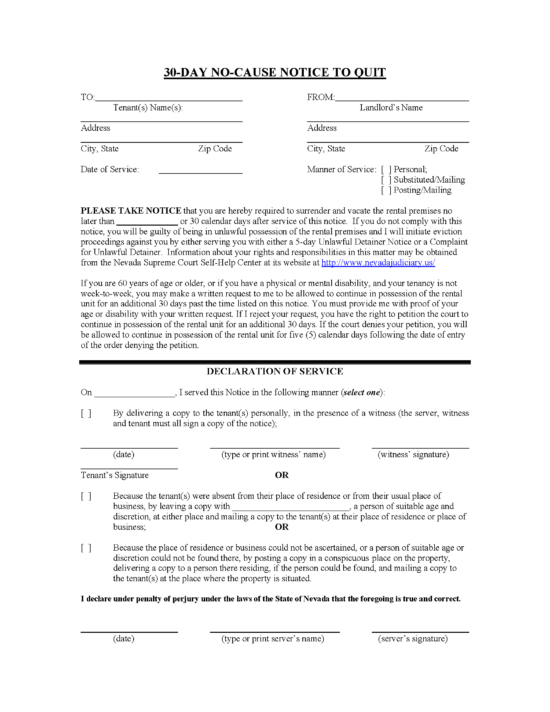 30-Day Notice to Terminate Month-to-Month Lease – Allows a landlord to terminate a month-to-month rental agreement with thirty (30) days' notice.
Download: PDF