The Tennessee 7-day notice to quit for non-compliance is a form delivered to a tenant living in a county governed by the URLTA that indicates they have seven (7) days to quit the premises of their rented property due to the repeated breach of their lease agreement. In this case, the tenant will not have the opportunity to remedy the breach with repairs as this notice is for those who, within a six (6) month period, have repeated the same violation at least twice.
This notice is not applicable in counties of less than seventy-five thousand (75,000) residents, and landlords who require a notice to quit for a secondary breach on a property located outside of the URLTA will need to instead use the 14-Day notice to quit for non-compliance.
Laws – § 66-28-505(a)(2)(B)
---
Related Forms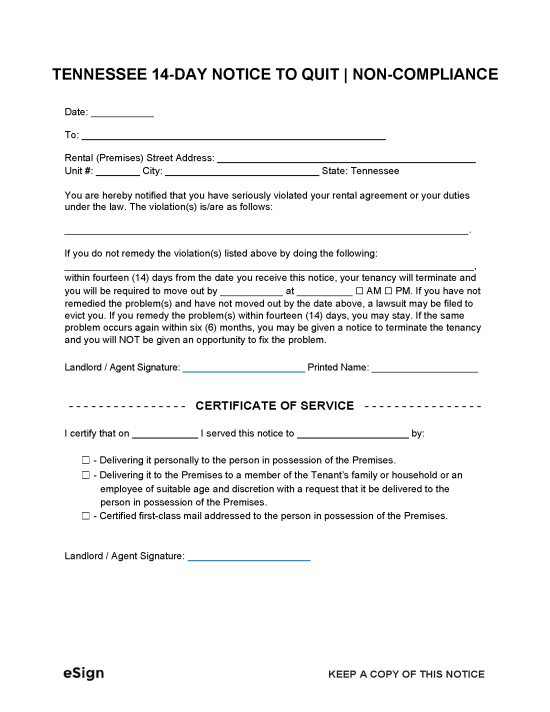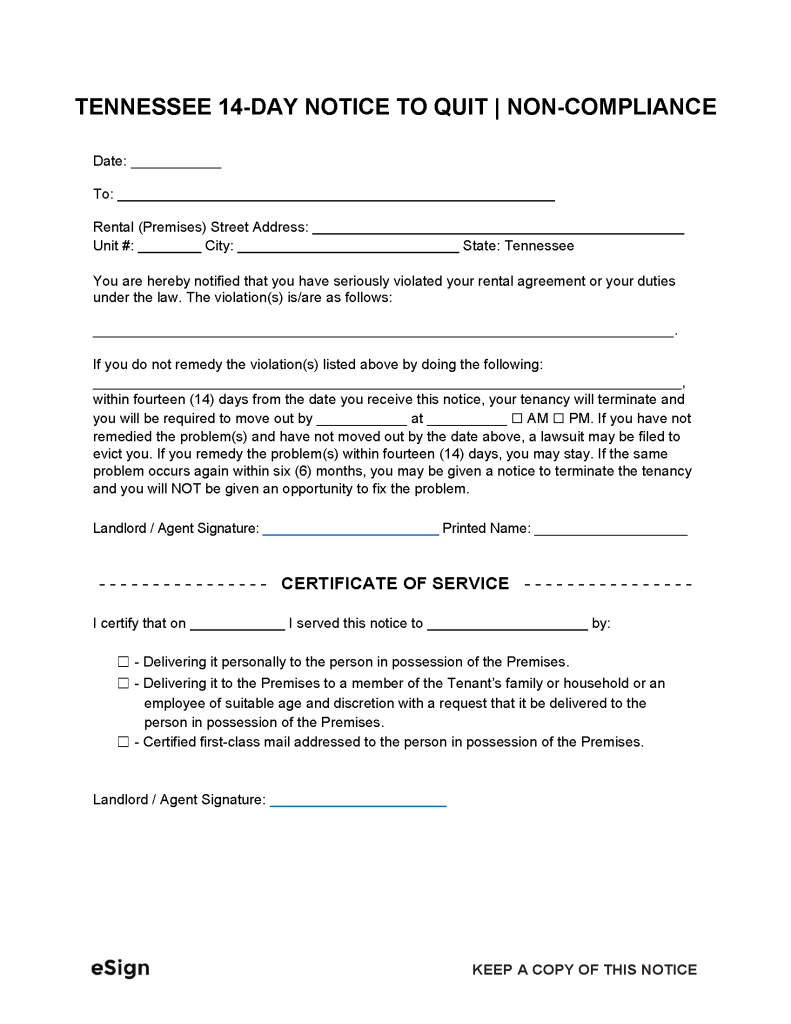 14-Day Notice to Quit for Non-Compliance – Used to evict a tenant for a lease violation with an option to remedy the violation within fourteen (14) days of receiving the notice.
Download: PDF, Word (.docx), OpenDocument
---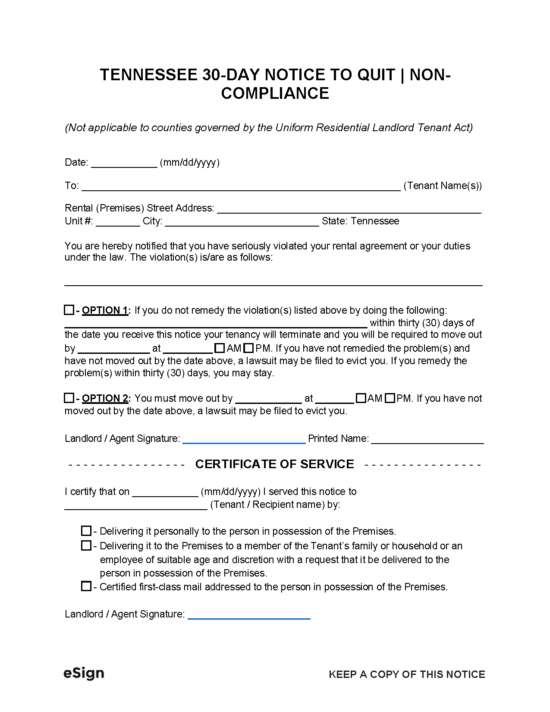 30-Day Notice to Quit for Non-Compliance – A thirty (30) day notice used to evict a tenant from a rental property in a county that is not governed by the Uniform Residential Landlord and Tenant Act.
Download: PDF, Word (.docx), OpenDocument