The Tennessee 30-day notice to quit for non-compliance is a document served on a tenant who has breached their lease agreement giving them thirty (30) days to quit the premises (unless the breach is remediable). It should be noted that this particular notice period is only applicable in counties with a population that is lower than seventy-five thousand (75,000), i.e., not governed by the Uniform Residential Landlord and Tenant Act. The thirty (30) day notice is used for breaches other than the non-payment of rent, damage to the property, or violent acts. If the tenant does not respond and comply to the notice within the period granted, the landlord may file for eviction.
Laws – § 66-7-109(b)
---
Related Forms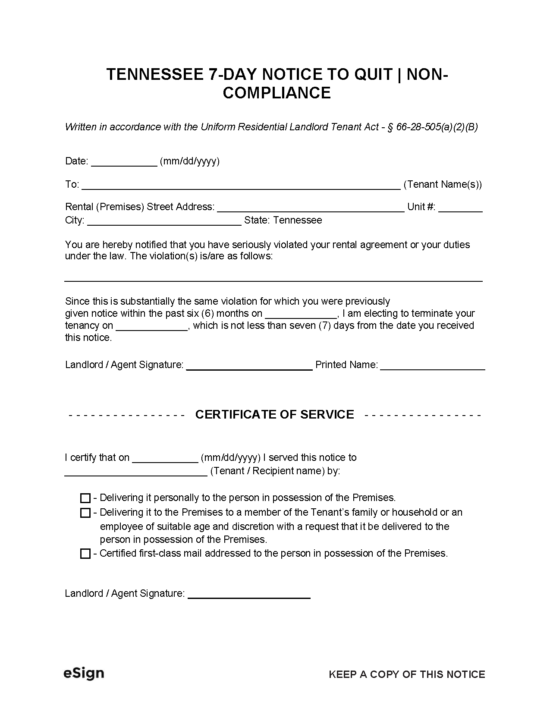 7-Day Notice to Quit for Non-Compliance – A seven (7) day eviction notice ordering a tenant to quit the premises due to a lease violation other than failure to pay rent.
Download: Adobe PDF, MS Word, OpenDocument
---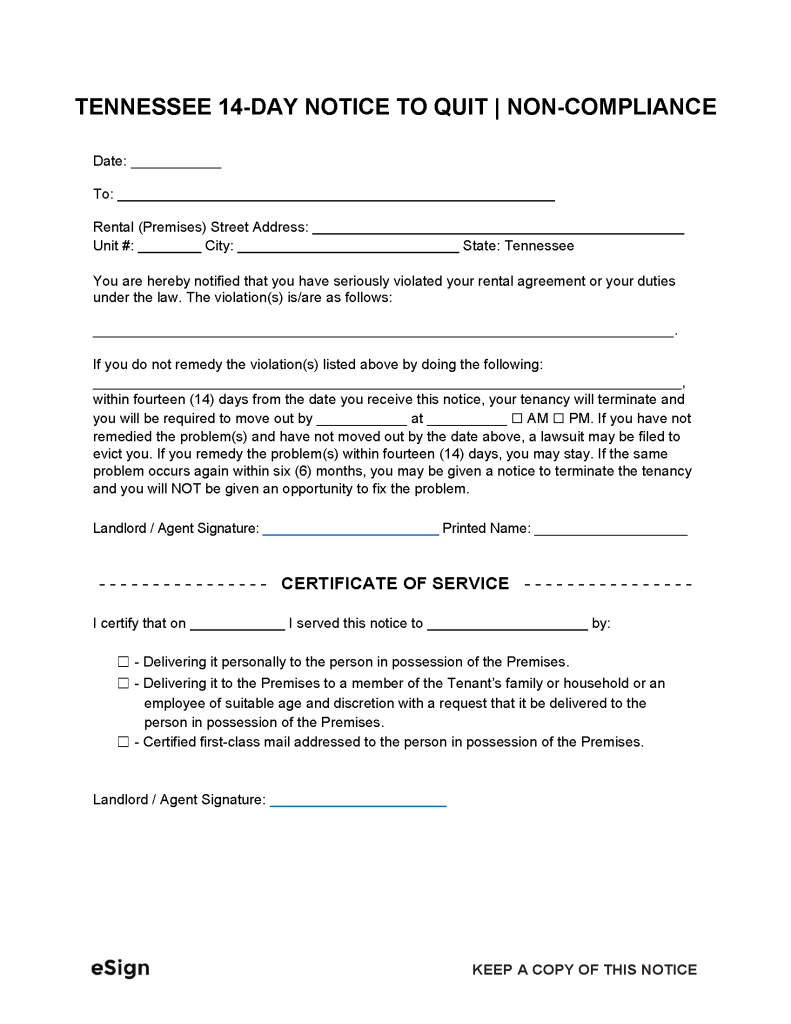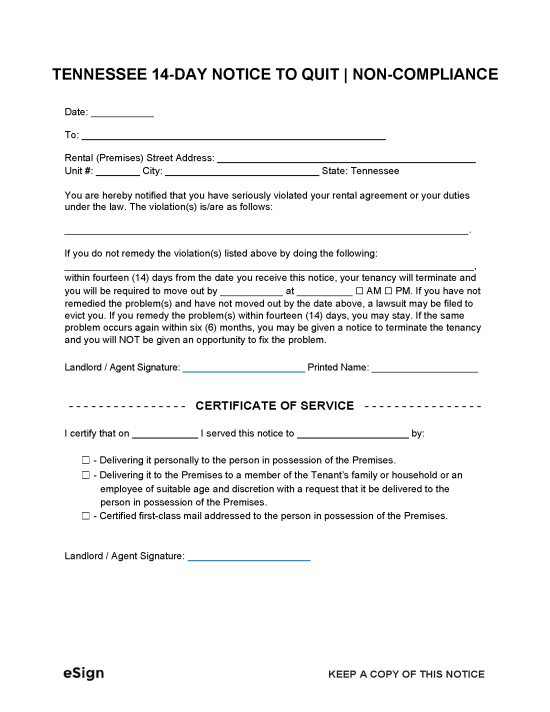 14-Day Notice to Quit for Non-Compliance – A fourteen (14) day notice requiring a tenant to quit the premises if the lease violation is not remedied or if it is the second infraction in a six (6) month period.
Download: Adobe PDF, MS Word, OpenDocument